Cartier. Twin tiger bracelet, Paris, circa 1990. Gold, diamonds, onyx and emeralds. Signed 'Cartier' © Véronique Bamps
Archaeological revival earrings, circa 1870. Gold and diamonds © Véronique Bamps
Tiffany & Co. Orchid brooch, New York, 1890. Gold, enamel and diamond. Height 7.3 cm. Signed 'Tiffany & Co' © Véronique Bamps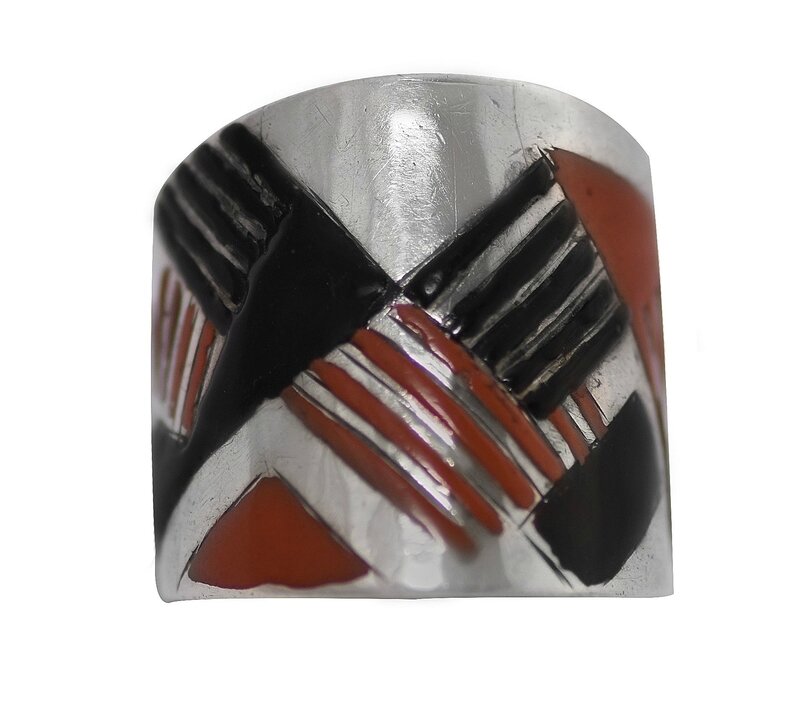 Jean Dunand (Lancy 1877-1942 Paris), Ring, Paris, circa 1930. Silver and lacquer. Signed 'Jean Dunand' © Véronique Bamps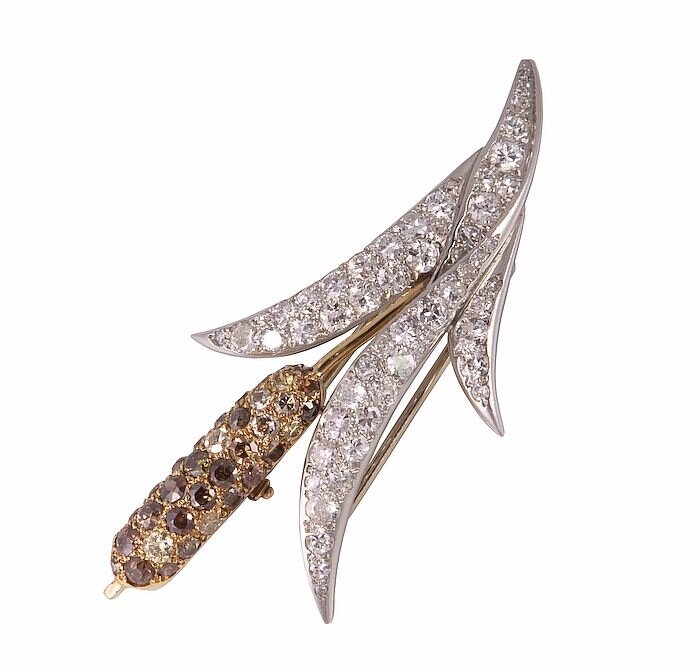 Suzanne Belperron, Cattail brooch, Paris, between 1945 and 1955. White and yellow gold, diamonds. Diameter 6.8 cm © Véronique Bamps
Literature: Sylvie Raulet and Olivier Baroin, Suzanne Belperron, p. 320, fig. 32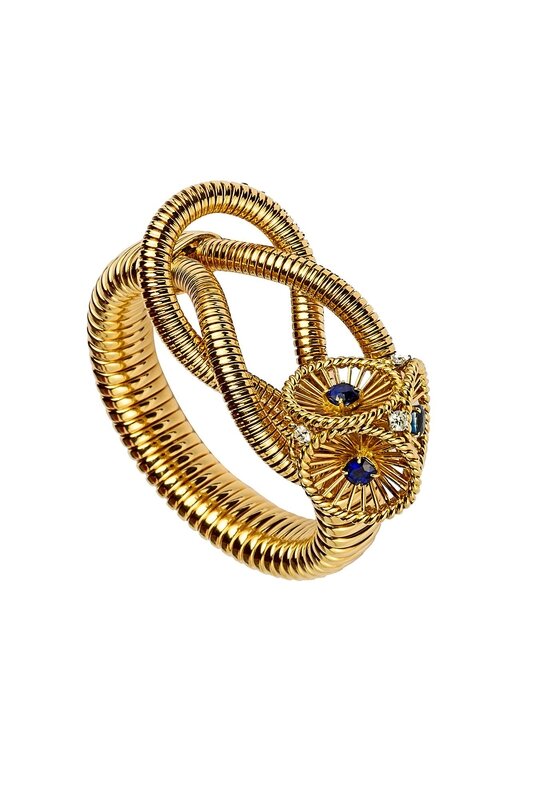 Cartier. Bracelet, Paris, circa 1945. Gold, platinum, sapphires and diamonds. Signed 'Cartier' © Véronique Bamps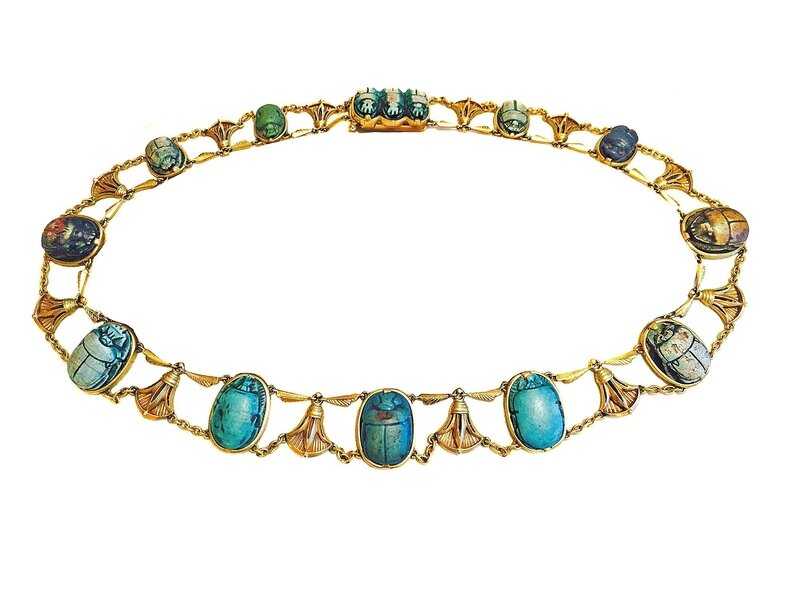 R. H. Blanchard, Necklace, Cairo, circa 1900. Gold and antique Egyptian scarabs © Véronique Bamps
Castellani, Archaeological revival necklace, Rome, circa 1880. Gold, natural pearls and diamonds. Monogrammed 'CC' © Véronique Bamps
One similar necklace that belonged to Augusto Castellani's granddaughter is in the collection of the Capitoline Museums in Rome.

Castellani, Bracelet, Rome, circa 1870. Gold and micro-mosaic. Monogrammed 'CC' © Véronique Bamps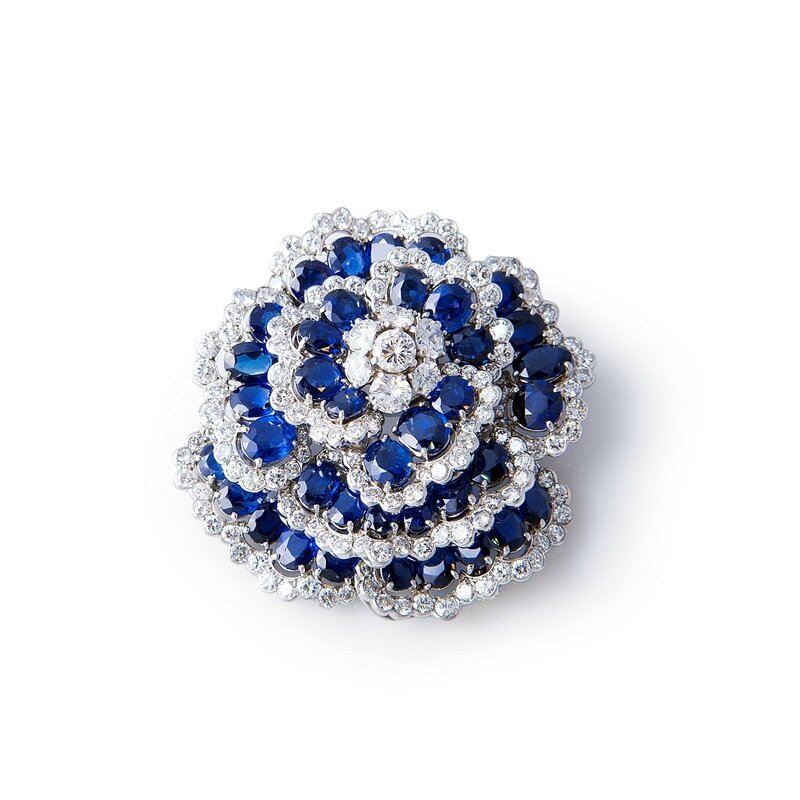 Van Cleef & Arpels, Camelia brooch, Paris, circa 1950. Platinum, sapphires and diamonds. Signed 'Van Cleef & Arpels' © Véronique Bamps
Provenance: Elsa Schiaparelli
Véronique Bamps. Antique jewellery. TEFAF Maastricht. Stand 274. T +377 97 97 37 57 - M +33 6 43 91 74 65 - info@veroniquebamps.com - www.veroniquebamps.com
A specialist in antique jewellery, Véronique Bamps has devoted herself for more than twenty-five years to European and American jewellery dating from the early 19th century to the 1950s. Based in Monaco, this internationally renowned expert reveals her discoveries, both signed and anonymous, which she selects for their style, originality, striking aesthetic qualities and techniques, at major international antique fairs.