PIACENZA.- In Piacenza, 2017 will be remembered as the year of Guercino.

From 4 March to 4 June, the seventeenth-century artist from Emilia (Cento, Ferrara, 1591 – Bologna, 1666), who left much important evidence of his work in Piacenza, will be celebrated with a series of highly evocative initiatives of substantial historical and artistic relevance, uniting the Cathedral and Palazzo Farnese in a single visitor experience that takes in both the sacred and the secular.
Guercino in Piacenza is promoted by the Piacenza and Vigevano Foundation, by the Diocese of Piacenza-Bobbio and by the Municipality of Piacenza, with the patronage of the Region of Emilia Romagna and of the Italian Ministry of Cultural Heritage and Activities and of Tourism (MiBACT), with a contribution from the Piacenza Chamber of Commerce.
The nerve-centre of the entire event will be the Cathedral, whose dome is home to the breathtaking cycle of frescos painted by Guercino in 1626-1627 and now visible in all its beauty with a new lighting system designed by Davide Groppi.
One quite exceptional feature of this event, possible throughout the two months, is that visitors will have the almost unique and once-in-a-lifetime opportunity to climb up inside the dome of Piacenza Cathedral, to get a close-up view and admire the six panels frescoed with images of the prophets Haggai, Hosea, Zechariah, Ezekiel, Micah and Jeremiah, the lunettes depicting episodes from the infancy of Jesus – the Annunciation to the Shepherds, the Adoration of the Shepherds, the Presentation at the Temple and the Flight into Egypt – to eight enchanting Sibyls and the frieze of the tambour.
The public's visit will start in a multimedia room, where visitors will find an innovative way of interpreting Guercino's masterpiece and of taking part in an unprecedented full-immersion experience using special 3D visors.
At the same time, the Ducal Chapel in the Palazzo Farnese will host an exhibition, curated by Daniele Benati and Antonella Gigli together with an academic committee comprising Antonio Paolucci, Fausto Gozzi and David Stone, presenting a selection of 20 further masterpieces by Guercino that together constitute a good representation of the long parable of his career, which saw him rise to the status of one of the internationally most popular Italian artists of the seventeenth century.

In addition to the entire event, March of next year will see the Civic Museums in Palazzo Farnese hosting a symposium of the leading experts of Guercino, who will disseminate the results of the latest studies of his work.
Giovanni Francesco Barbieri, known as Guercino, Frescoes in the dome of the Duomo of Piacenza, 1626-1627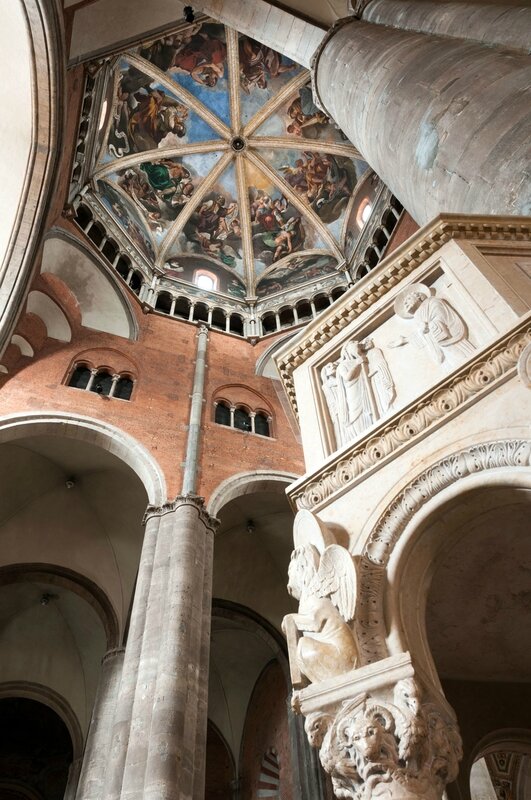 Giovanni Francesco Barbieri, known as Guercino, Frescoes in the dome of the Duomo of Piacenza, 1626-1627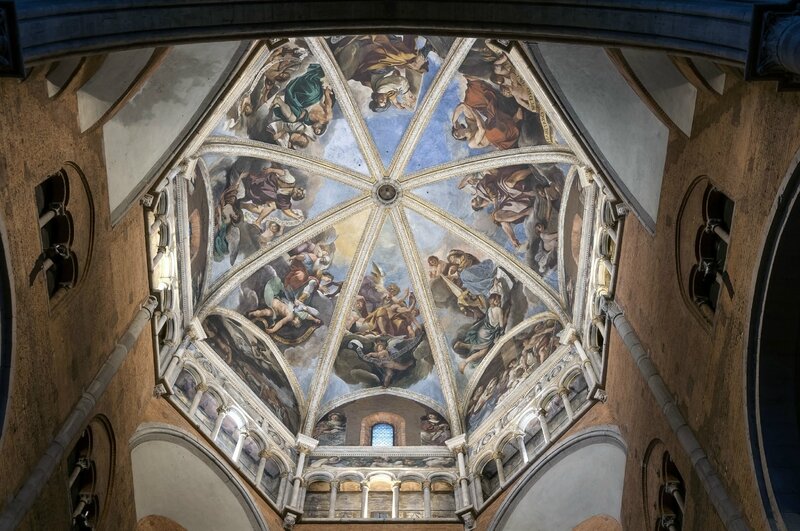 Giovanni Francesco Barbieri, known as Guercino, Frescoes in the dome of the Duomo of Piacenza, 1626-1627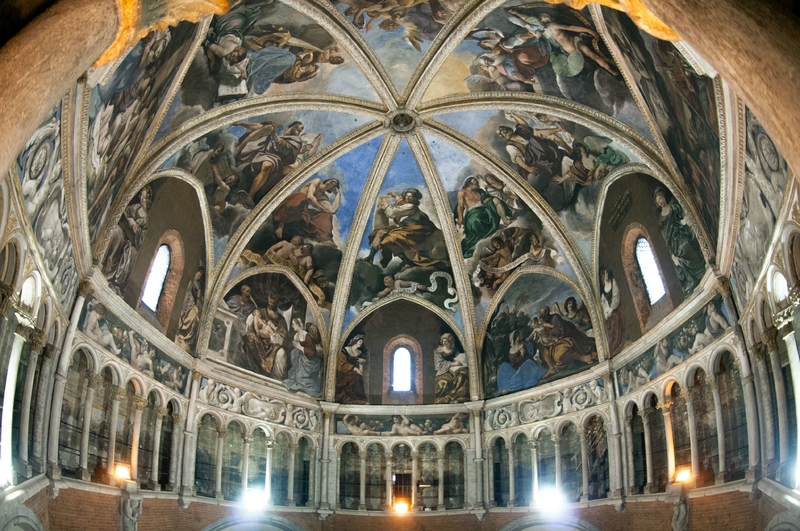 Giovanni Francesco Barbieri, known as Guercino, Frescoes in the dome of the Duomo of Piacenza, 1626-1627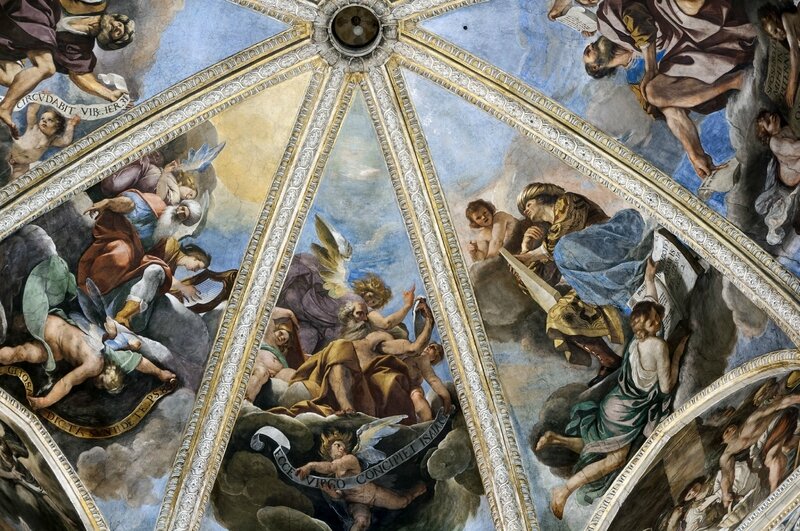 Giovanni Francesco Barbieri, known as Guercino, Frescoes in the dome of the Duomo of Piacenza, 1626-1627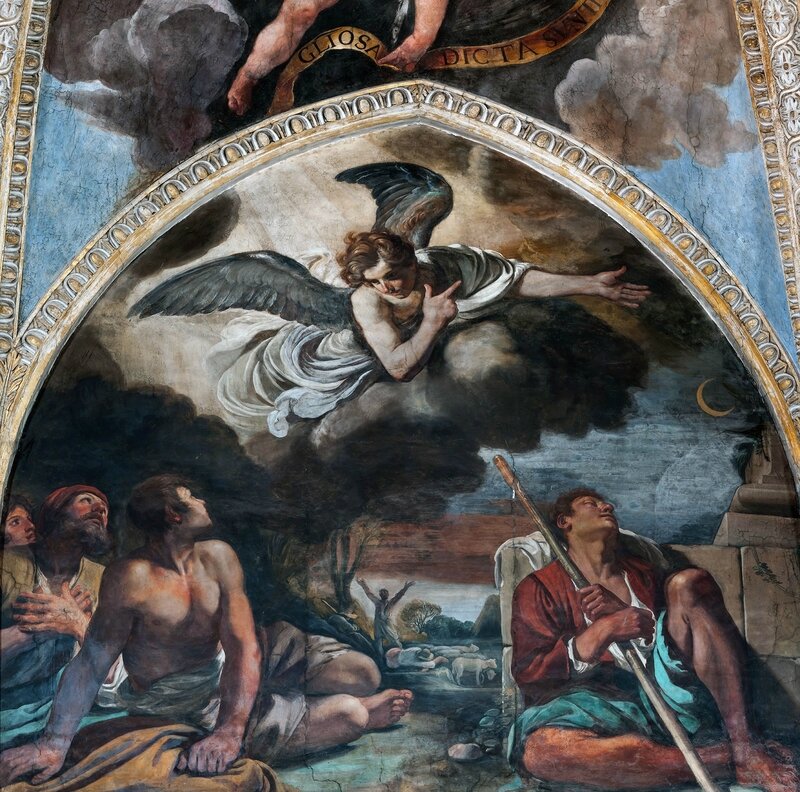 Giovanni Francesco Barbieri, known as Guercino, Frescoes in the dome of the Duomo of Piacenza, 1626-1627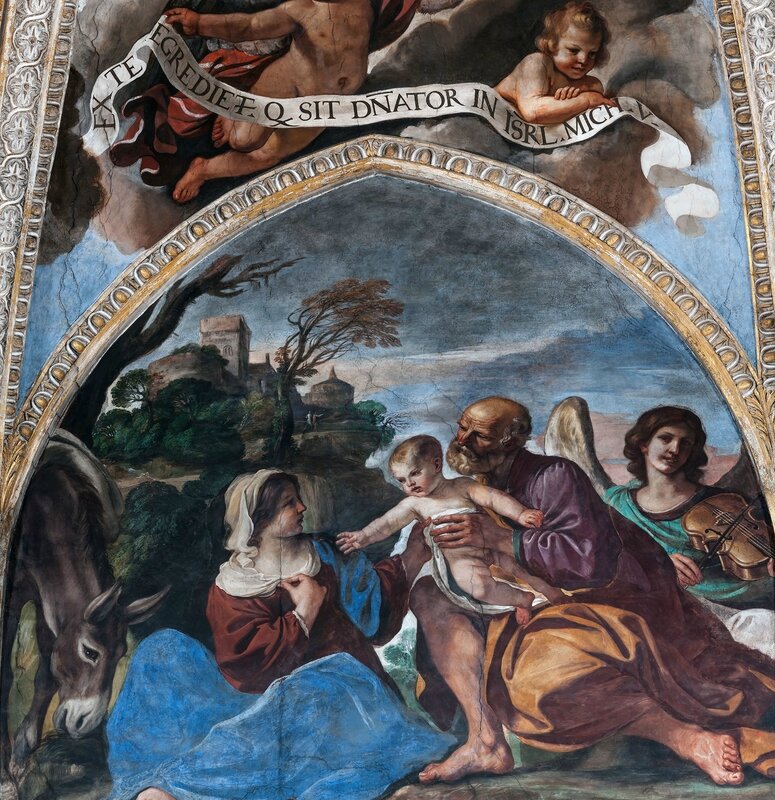 Giovanni Francesco Barbieri, known as Guercino, Frescoes in the dome of the Duomo of Piacenza, 1626-1627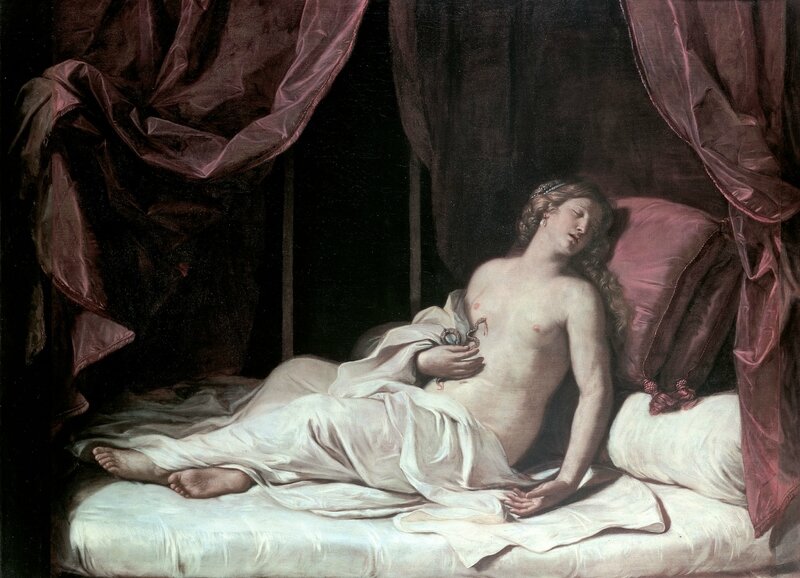 Giovanni Francesco Barbieri, known as Guercino, The Death of Cleopatra, 1648, oil on canvas, 173 × 238 cm
Giovanni Francesco Barbieri, known as Guercino, Susanna and the olders, 1649-1650, oil on canvas, 133 × 181 cm
Giovanni Francesco Barbieri, known as Guercino, The Trinity, around 1616-1617, oil on canvas, 154 × 262 cm