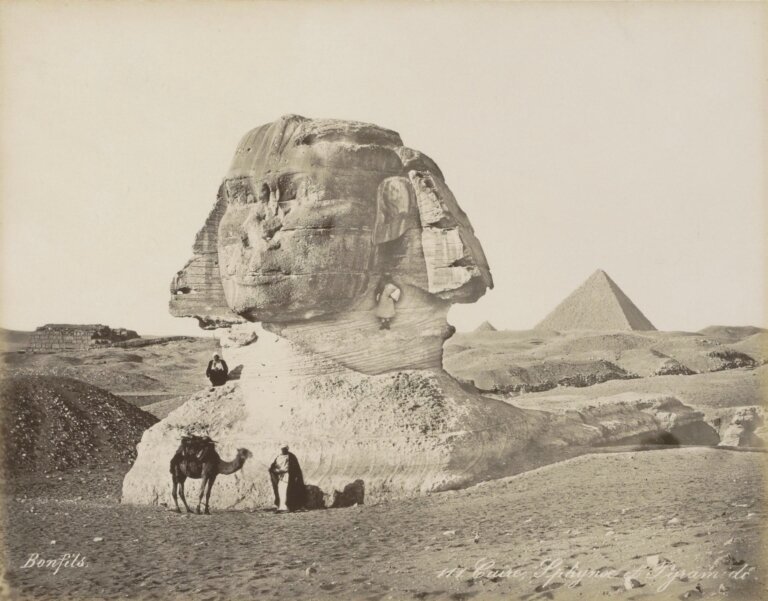 Bonfils. Sfinx en piramides van Gizeh / Sphinx and Pyramids of Giza, ca. 1870 - ca. 1898. Rijksmuseum, Amsterdam, RP-F-F00992-A
AMSTERDAM.- This spring, Huis Marseille will host a major exhibition about 19th century photography in Egypt. Join us for a trip along the Nile in the footsteps of the many travellers and photographers who rediscovered the country in the 19th century. The exhibition consists entirely of objects from Dutch collections and offers a diverse portrayal of both the country and photography. From the lively streets and monumental mosques of Cairo to the impressive monuments in faroff Nubia, long before they were 'evacuated' by UNESCO during the building of the Aswan dam (1958-1970). From the serene early photos taken by Maxime Du Camp during his trip through the Orient with Gustave Flaubert, to the spontaneous, unembellished amateur photos that Jan Herman Insinger took during his travels in 'the land of the Nile cataracts', in what is now the far south of Egypt and northern Sudan.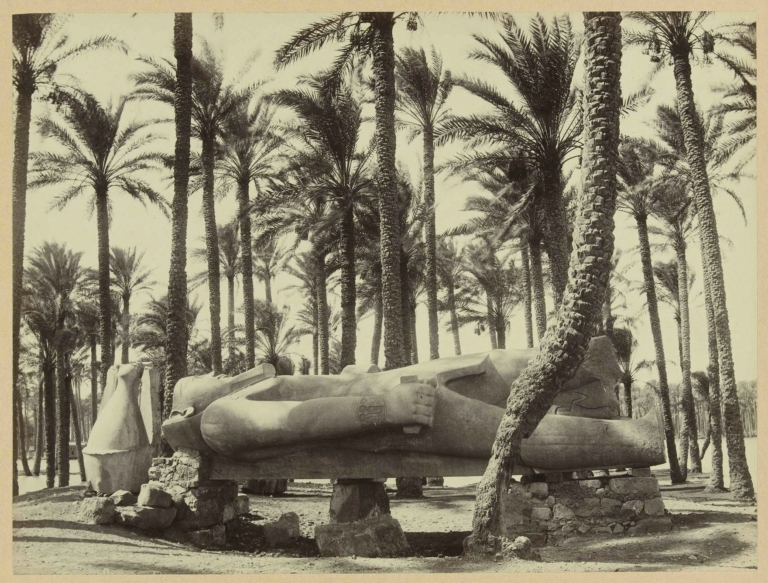 Antonio Beato (1834-1906), Standbeeld van Ramses II in Memphis, Egypte / Statue of Ramses II at Memphis, Egypt, ca. 1880-1890. Rijksmuseum, Amsterdam, RP-F-1197-27-56
Unprecedented precision
Egypt has a unique place in the history of photography. As soon as the invention of photography hit the world headlines in 1839, photographers began travelling to Egypt. The new medium promised to produce instant copies of the ancient reliefs of Thebes, Memphis and Karnak with unprecedented precision, whereas artists had to labour for years to draw them. In 1850 the first photos of Egypt were published in Europe and over the following fifty years at least 250 amateur and professional photographers would visit the country for shorter or longer periods. They came from Europe as well as from the numerous far-flung corners of the Ottoman Empire.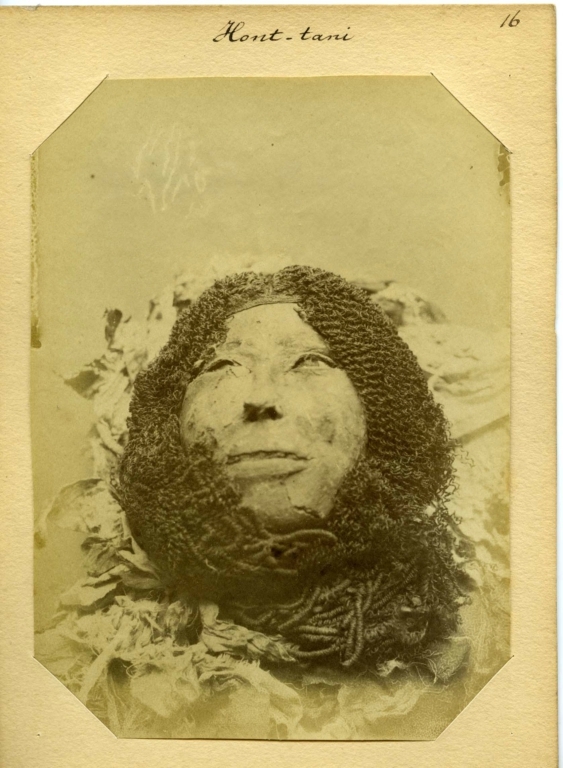 Jan Herman Insinger (1854-1918), Gemummificeerd lichaam van een vrouw genaamd Hont-tani, 1886. Rijksmuseum van Oudheden, Leiden.
Egyptomania
After Napoleon's military invasion of Egypt in 1798 a veritable Egyptomania had gripped Europe, as manifested in science, art, literature and fashion. The emergence of Egyptology as an academic discipline, the rise of tourism and the technological and economic development of photography itself became closely intertwined in the 19th century. This was because photographers were working for different markets simultaneously and therefore served both Egyptologists and tourists alike. Their photos went on sale in Europe too and as a consequence photography not only encouraged tourism, but also foreign investment in Egypt.
Antonio Beato, Tempelcomplex van Luxor gedeeltelijk onder water door hoge waterstand van de Nijl, ca.1890.
Dutch Nile travellers
This exhibition features a variety of Dutch Nile travellers including antiquities collector and amateur photographer Jan Herman Insinger, photographer and photograph collector Richard Polak, artists Willem de Famars Testas and Marius Bauer and the Rotterdam ship-owner Hendrik Veder.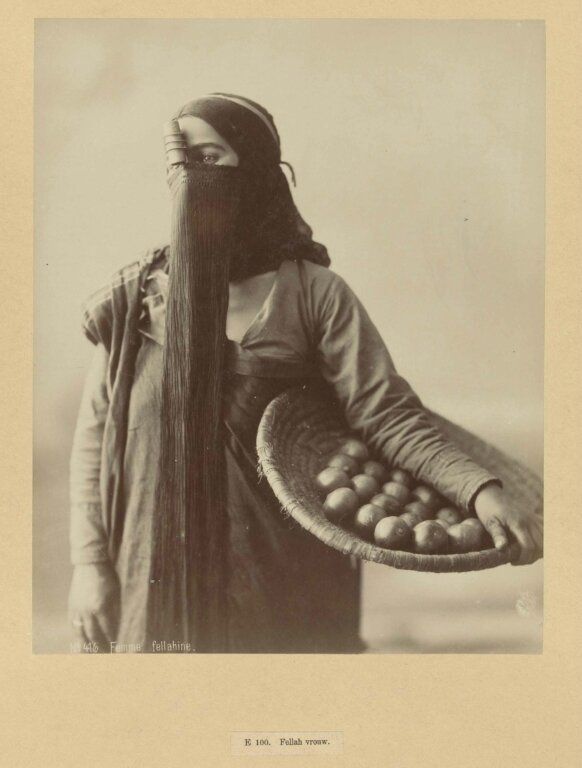 Anoniem / Anonymous Studioportret van een fellah-vrouw, Egypte / Studio portrait of a fellah woman, ca. 1895. Rijksmuseum, Amsterdam, RP-F-1997-28-35.
Special objects on loan
Especially for this exhibition Huis Marseille has been able to borrow a large number of photos, albums and books illustrated with photos from several Dutch collections, including the Rijksmuseum, the Dutch National Museum of Antiquities, the Dutch Museum of Photography, the National Library of the Netherlands, the Dutch Royal Collections, Teylers Museum and the Special Collections of Amsterdam and Leiden Universities.
Henri Béchard, Beklimming van de grote piramide, ca. 1860-1880 (Collectie Rijksmuseum, Amsterdam, inv.no. RP-F-F80372-A);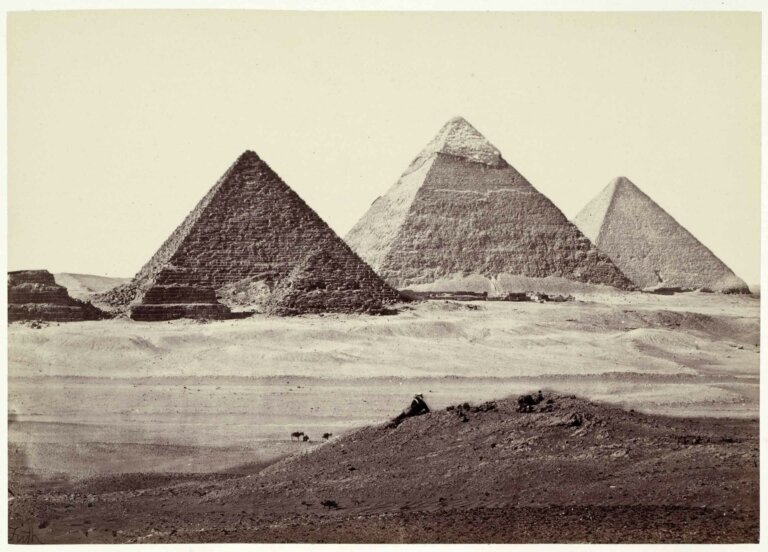 Francis Frith (1822-1898) De piramiden van Gizeh, Egypte / The Pyramids of Giza, Egypt, 1856-1859. Rijksmuseum, Amsterdam, RP-F-F80272.