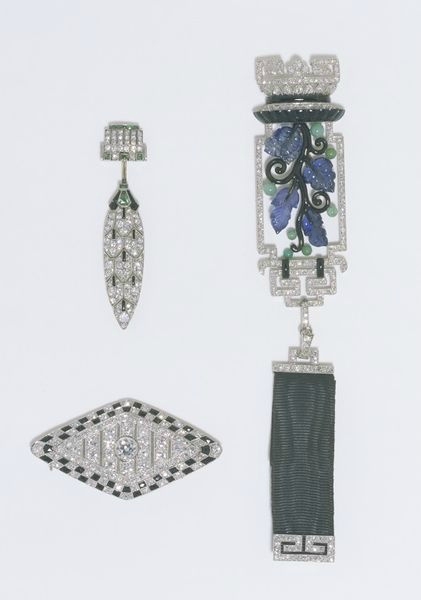 Lacloche Frères, Pin, Paris, about 1927-1930. White gold, platinum, emeralds, brilliant-cut diamonds and stained chalcedony. Bequeathed by Miss J.H.G. Gollan, M.25-1976 © Victoria and Albert Museum, London 2017.
This brooch is in the shape of a stylised cypress tree. It shows many of the characteristics of Art Deco jewellery, which was fashionable between the First and Second World Wars. The diamonds are set against stained chalcedony to form areas of contrasting pattern and reflection.
Black onyx was often used in Art Deco jewellery. It is rare in nature, but a substitute can be created by soaking paler chalcedony in a boiling sugar solution and then heating it in sulphuric acid.