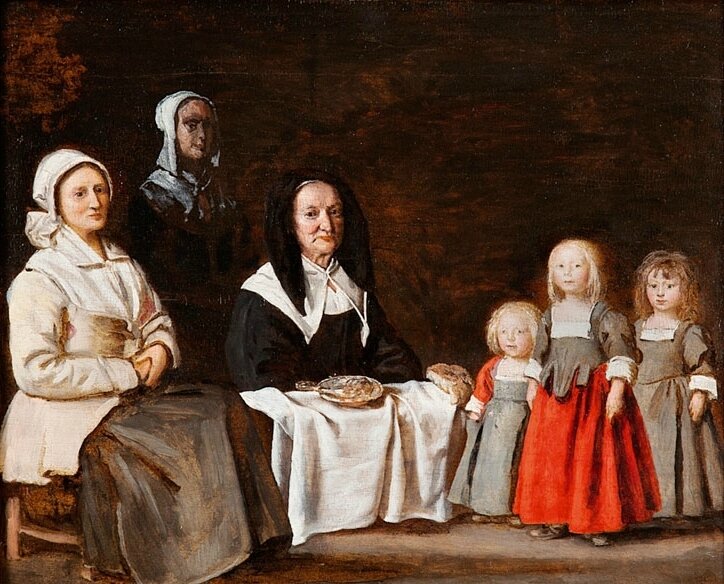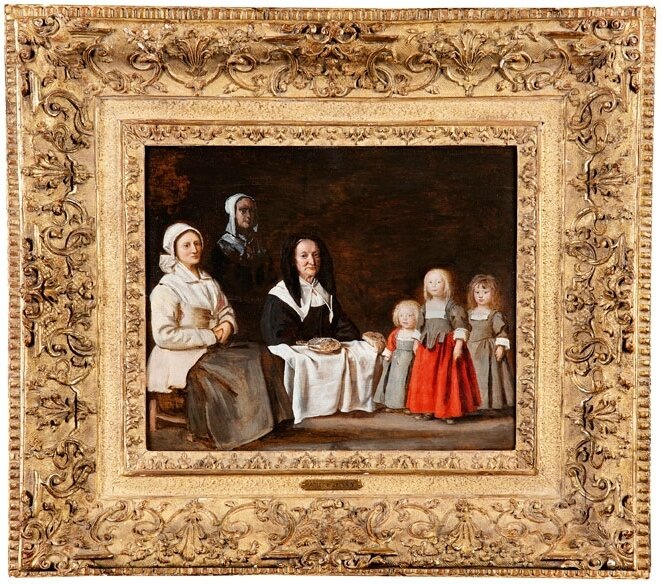 Lo 334. Antoine le Nain (1588-1648 Paris), Three women with three childs, ca. 1640. Oil on panel, 29.5 x 36.5 cm. Estimate: € 160,000-22,000. Photo Hampel
Three women presented with three children, the children moved into the composition to the right edge, but emphasized by the color scheme. The red color in clothing suggests the representation of children of a wealthy bourgeois family of the 17th century. Contrary to the contemporary focus on Caravaggio, le Nain mainly used muted colors in his genre painting, with a particular attention to the figures. The work is solely attributed to the hand of the artist mentioned, it could well be a private commission.
Accompanied by certificate.
Beaux-Arts chez Hampel Fine Art Auctions, Munich, Allemagne, le 30 Mars 2017 à 10h00