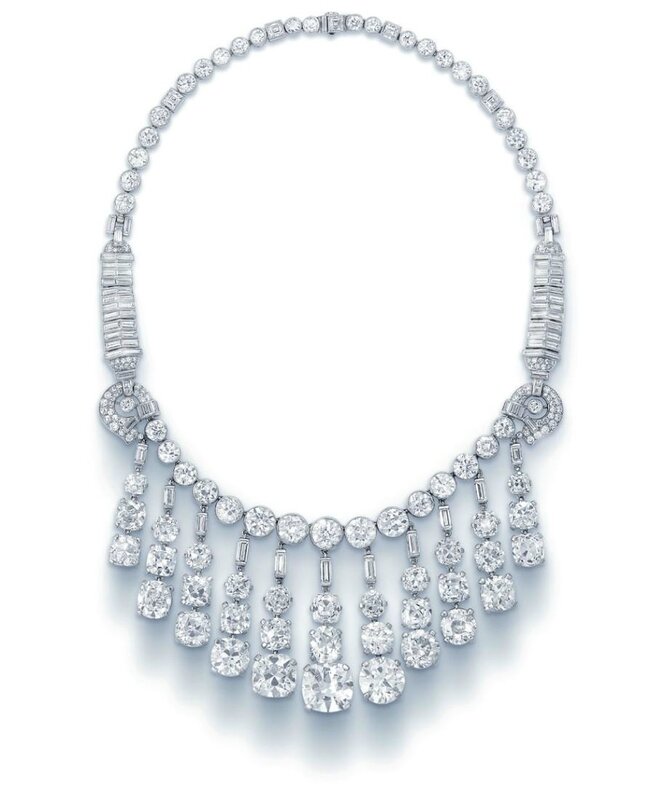 Lot 265. Formely in the Doris Duke Collection. A superb diamond fringe necklace. Estimate CHF 3,000,000 - CHF 5,000,000 (USD 2,986,090 - USD 4,976,816). © Christie's Images Ltd 2017
The square, old and baguette-cut diamond necklace, suspending to the front twelve graduated tassels, each set with cushion, old and baguette-cut diamonds, to the single and old-cut diamond scrolling side motifs, 38.5 cm, mounted in platinum, carefully restored with age appropriate diamonds. Signed Cartier
Provenance: Cartier New York, 30th April 1937 $65,000
James H R Cromwell (1896-1990), as a gift for his wife Doris Duke whom he married two years earlier
Mrs Doris Duke (1912-1993)
Christie's New York, Magnificent Jewels from the Doris Duke Collection, 2 June 2004, lot 68
Note: The early 20th century was the golden age of young and rich debutantes with names that still resonate today: Consuelo Vanderbilt, Barbara Hutton and, of course, Doris Duke. Doris Duke was born in 1912 to American tobacco magnate, James 'Buck' Buchanan Duke, and his second wife, Nanaline Holt Inman. She pursued a life full of passion and adventure. Just like the father she adored, she was most passionate about charity. At age just 21, she created Independent Aid, later to become the Doris Duke Charitable Foundation. It is today one of the largest national foundations ever created by a woman.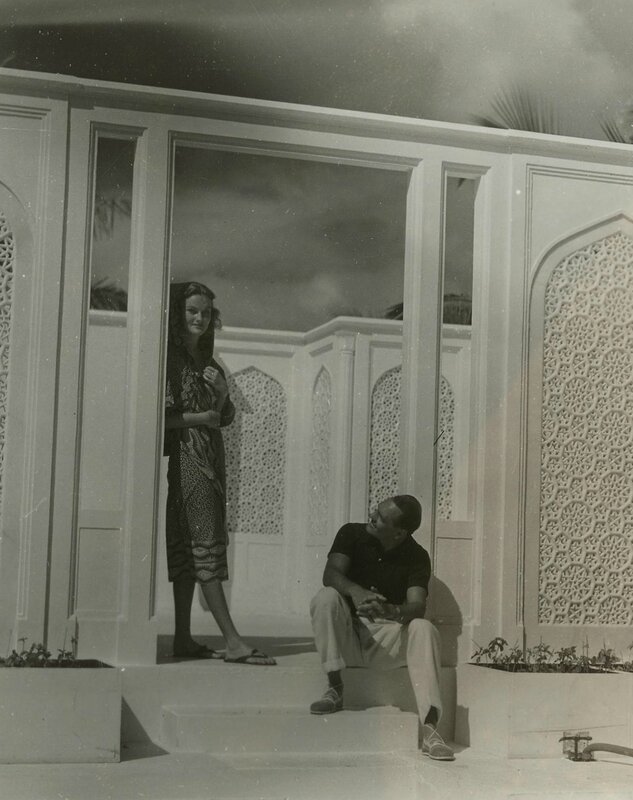 Doris Duke and James Cromwell at their estate, Shangri La, in Honolulu, Hawaii, in 1939. Courtesy of the Doris Duke Charitable Foundation Archives, Duke Farms, Hillsborough, NJ
In June 2004 Christie's was proud to offer for sale The Doris Duke Collection, sold to benefit The Doris Duke Charitable Foundation. The auction of her jewels totalled just under $12 million and was at the time the highest sale total for any private jewellery collection sold at auction in America.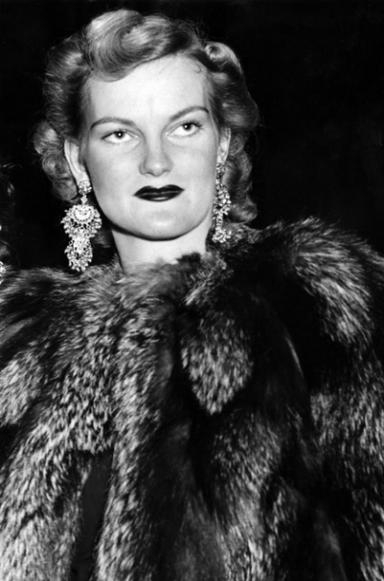 Doris Duke, 23 March 1940. CSU Archives/Everett Collection/Bridgeman Images
Lot 68 was 'A diamond and platinum necklace mounting, by Cartier' purchased at Cartier New York on April 30, 1937 for $65,000. Only the mounting was auctioned as Doris Duke had all of the larger diamonds in this important necklace unmounted. Over the years, she set and re-set the stones in many other pieces of jewellery, following trends and exploring avant-garde jewellery designs. Interestingly, just the mounting achieved almost as much at auction as the original purchase price of the necklace in 1937. The buyer subsequently spent years painstakingly replacing all of the missing stones with age appropriate diamonds, restoring the necklace to its former glory.
Christie's. Magnificent Jewels, 17 May 2017, Geneva