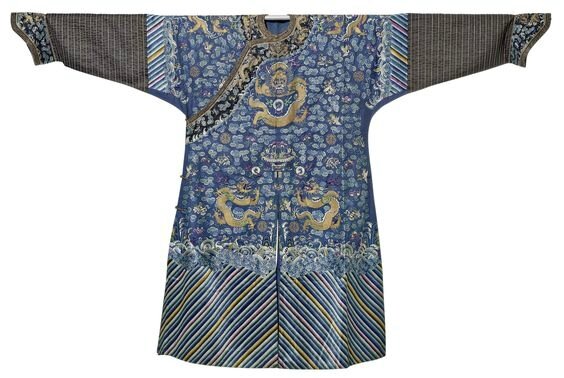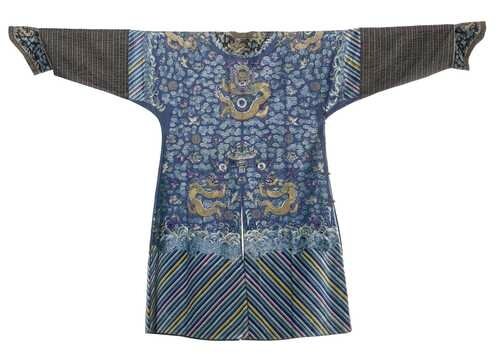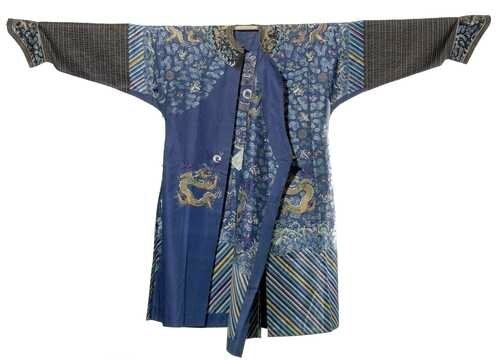 Lot 286. A blue-ground silk and gold thread embroidered nine dragon robe, China, 19th century. Length 143 cm. Estimate CHF 8 000 / 12 000 (€ 7 410/11 110)). Unsold © Koller Auctions
Nine five-clawed kites adorn the garment in fine polychrome embroidery with gold threads. The clouds are supplemented by bats, cranes, flowers and Shou symbols. The moving urotan forms a narrow strip across the diagonal strip. The typical Manchu sleeves are made of satin black silk and have an embroidered, black-base border like the neckline. Side opening with brass buttons.
Swiss private collection, acquired before 1997 in Hong Kong.
Koller Auctions. Asian Art: Himalaya, China - Tuesday 13 June 2017