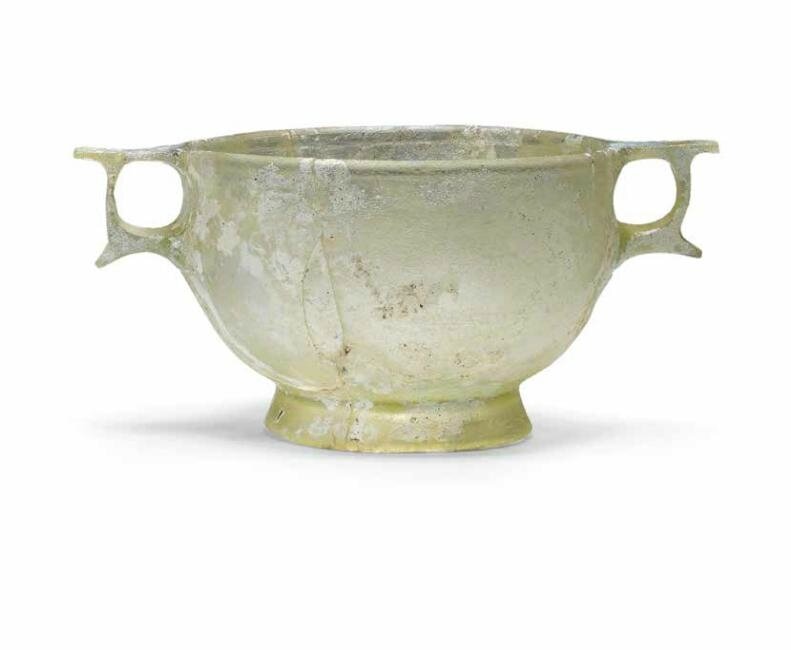 Lot 183. A Greek pale green glass skyphos, Hellenistic period, circa 2nd-mid 1st Century B.C. Estimate £7,000 - 10 000 (€8,000 - 11,000). Photo: Bonhams.
The thick cast glass forming a deep, rounded bowl, standing on a ring foot, the ring handles with horizontal upper and curved lower plates, the upper plates merging with the rim,
16.5cm diam. inc. handles
Provenance: D. S. collection, London, since 1970s.
Note: For a similar example see N. Kunina, Ancient Glass in the Hermitage Collection, 1997, p.259, no.57. The type imitates examples in gold, silver and bronze