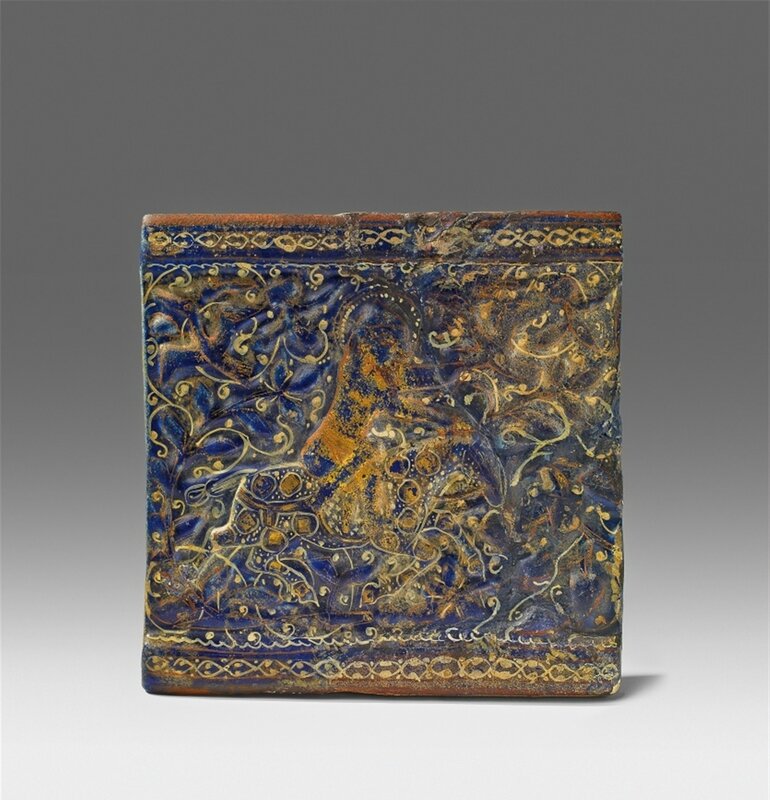 Lot 5032. An Iranian Lajvardina fritware tile with a hunting scene, 2nd half 13th century. H 19.4, W 19 cm. Estimated price €3.000 - €4.000. Result: €3.224. Courtesy Lempertz.
Cobalt blue glaze, red and white overglaze decor, traces of gilding. Modelled tile with relief decor depicting a horseman amid foliate ornaments and birds in flight, presumably part of a fries. Restored and glued over breakages, the surface partially matte and with sintering.
Provenance: Formerly the Kelekian Collection.
Literature: Cf. Porter, Islamic tiles, London 1995, p. 40 f., no. 29.
Lempertz. Asian Art II China, Tibetan/Nepalese Art, 18.06.2017, 10:30, Brussels