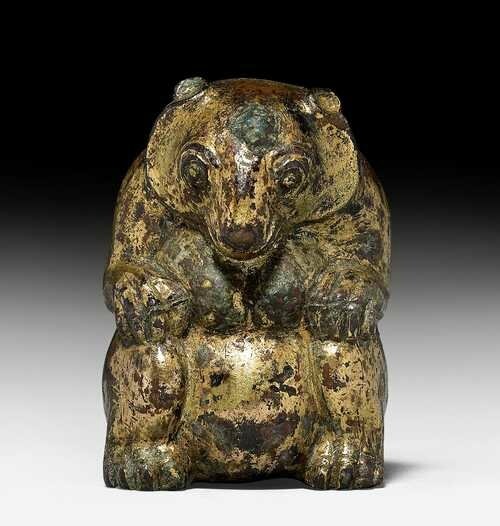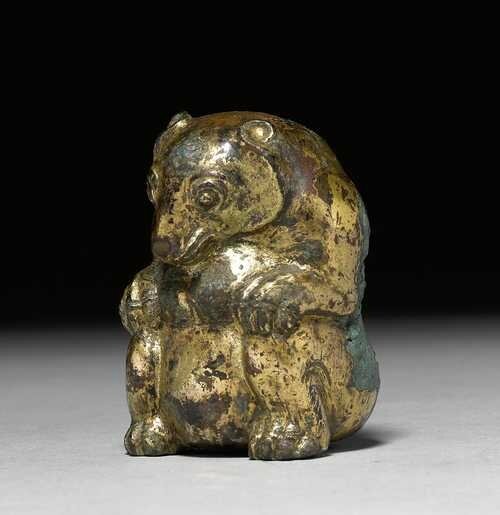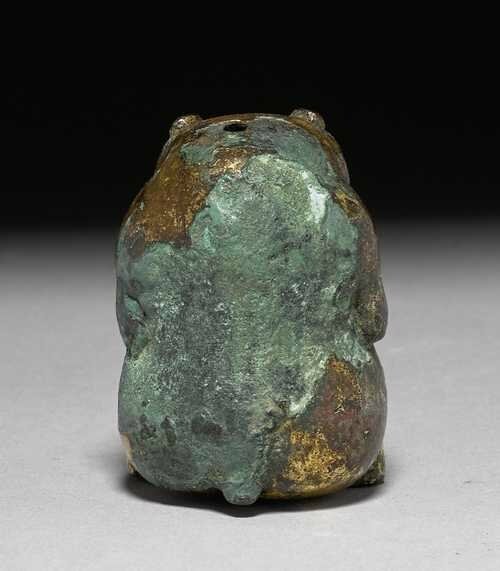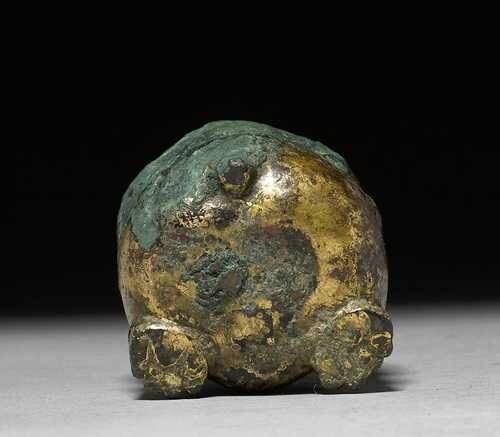 Lot 172. A gilt cast-bronze figure of a seated bear, Western Han dynasty (206 BC-AD 24), height 5.7 inches. Estimate CHF 6,000 / 9,000 (€5 560/8 330). Sold for CHF 7 500 © Koller
Fire-gilt bronze. Figure of a stocky bear with fine details like the claws. His head slightly tilted forward, he sits on his hind legs, on which he supports the front paws. Gilding partially rubbed. Applies partly rubbed.
Purchased at Lempertz 7 June 2013, lot 153. Then from a German private collection, acquired in the 1980s at Offermann & Schmitz, Wuppertal, Germany.