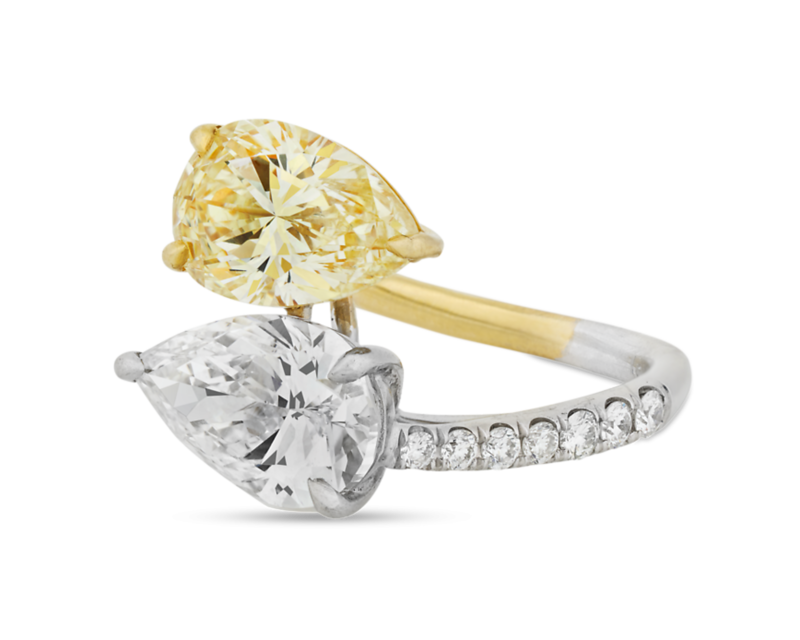 Yellow and White Diamond Bypass Ring. $128,500 © M.S.Rau Antiques.
Two rare pear-shaped diamonds intersect in this exquisite bypass ring. The first, a fancy yellow diamond weighing 3.09 carats, exhibits a highly coveted canary yellow hue, making it the perfect pair to the H-color white diamond weighing 3.01 carats.

Colored diamonds are among the scarcest of all gemstones, and the designation of natural fancy is given only to a small number of stones. For nearly every 10,000 colorless diamonds that are mined, only one natural fancy colored diamond will be discovered, and the majority of these weigh less than a carat. To find a natural colored stone of this size with a shape suited to a fancy pear cut is all the rarer.

Showcased in a stunning complementary 18k yellow gold and platinum setting, these stones are further accented by yellow and white diamonds embedded in the band.