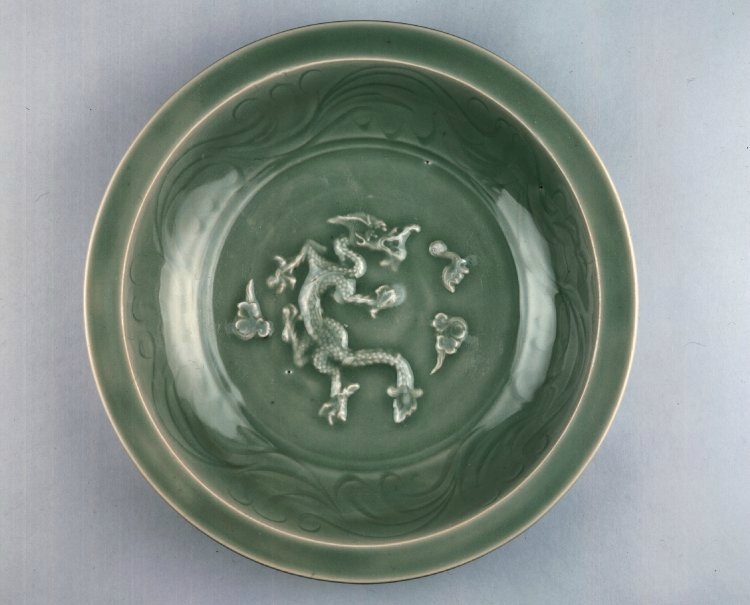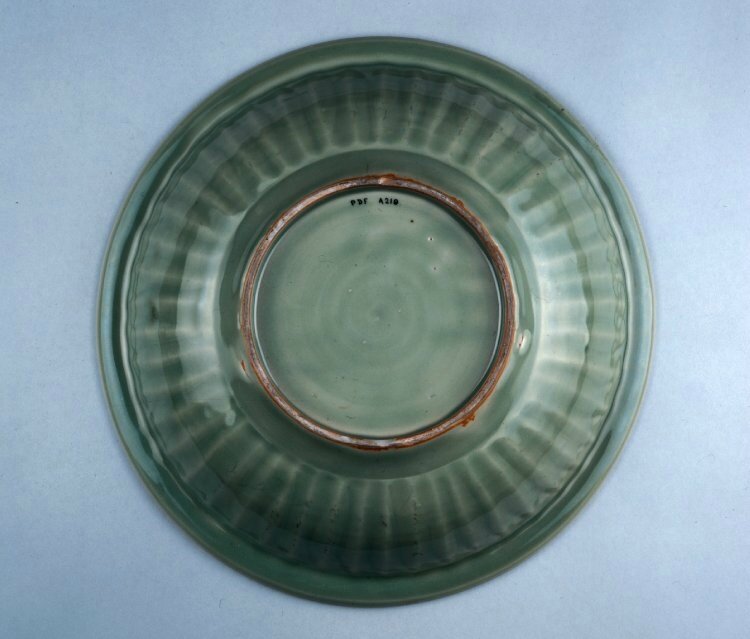 Serving dish with dragon and clouds, Yuan dynasty, about 1280–1320, Longquan ware, Longquan region, Zhejiang province. Stoneware, porcelain-type, with carved and applied moulded decoration and celadon glaze. Height: 8,3 cm - Diameter: 38,1 cm. Sir David Percival Collection of Chinese Art, PDF A219 © 2017 Trustees of the British Museum
The dish has a fine pale grey body and thick grey-green glaze. There is a foliage scroll incised and carved around the cavetto, a sprig-moulded four-clawed dragon pursuing flaming pearl among clouds in the centre of the interior, and lotus panels carved on the exterior. The foot rim is unglazed.
Potters working in the Longquan reign during the Yuan dynasty fired large numbers of these serving dishes. They were made in dragon kilns, so called as they followed the undulating contours of the hillsides. Longquan celadons were exported to the Middle East and Southeast Asia in great quantities. This dish has a prancing dragon applied in the centre and the outer walls are scored to evoke lotus petals before covering in a green glaze and firing.