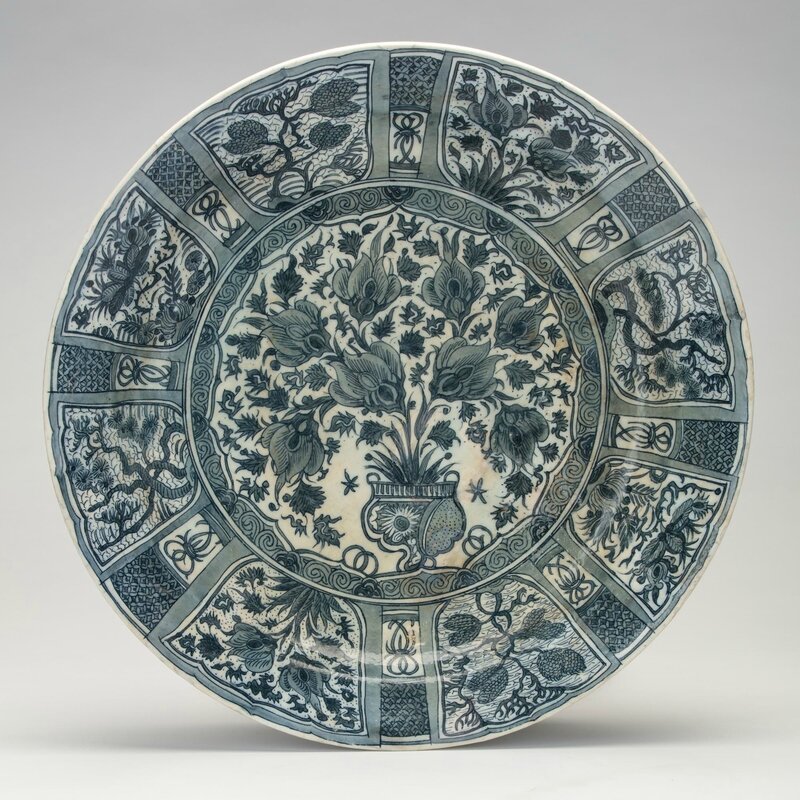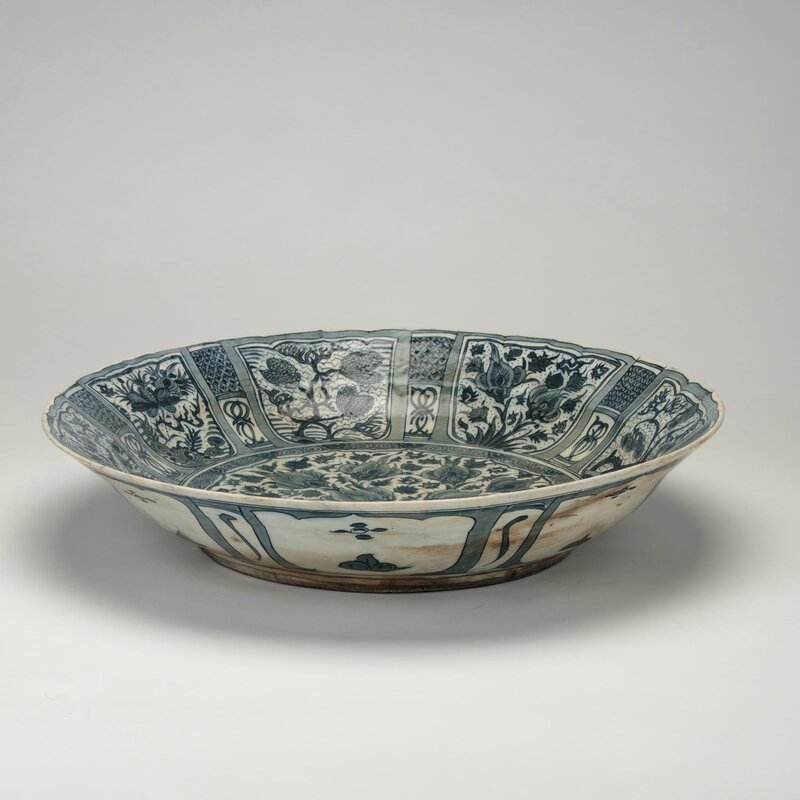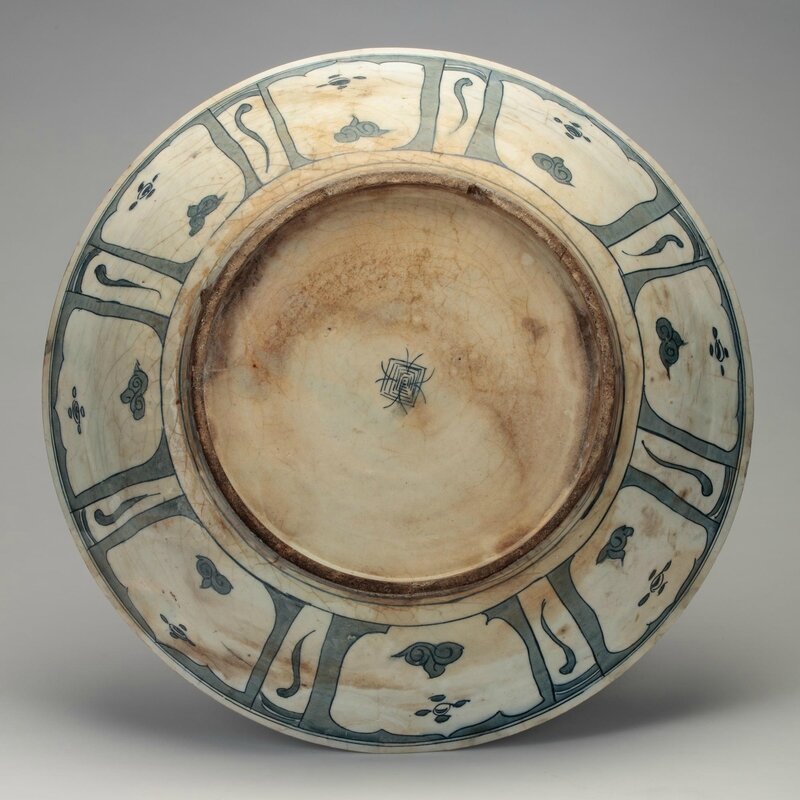 Large Safavid blue and white charger, Iran, 17th century, 51.5cm diameter © Amir Mohtashemi Ltd.
This large and monumental pottery charger is of shallow circular form and is painted in a greyish-cobalt blue glaze on a white ground. The dish is centrally decorated with eight-lotus flowers standing in a vase. The rim is widely painted with alternating panels of various trees and flowers including stylised pine trees, chrysantheums and lotus flowers.

The style of this dish was heavily influenced by Chinese Kraak porcelain wares. The reverse of the dish has also been decorated with alternating Kraak-style panels with Chinese-inspired cloud motifs and flowers. There is a pseudo-Chinese mark to the centre of the base.

This example is one of the largest Safavid chargers of its kind and demonstrates the limit of the technical tolerance for pottery.
See other similar examples of blue and white Safavid dishes in Crowe, Y., Persia and China: Safavid Blue and White Ceramics in The Victoria & Albert Museum 1501-1738, Thames & Hudson, London, 2002, pp. 61-66.
Amir Mohtashemi Ltd. 69 Kensington Church Street, London W8 4BG, United Kingdom