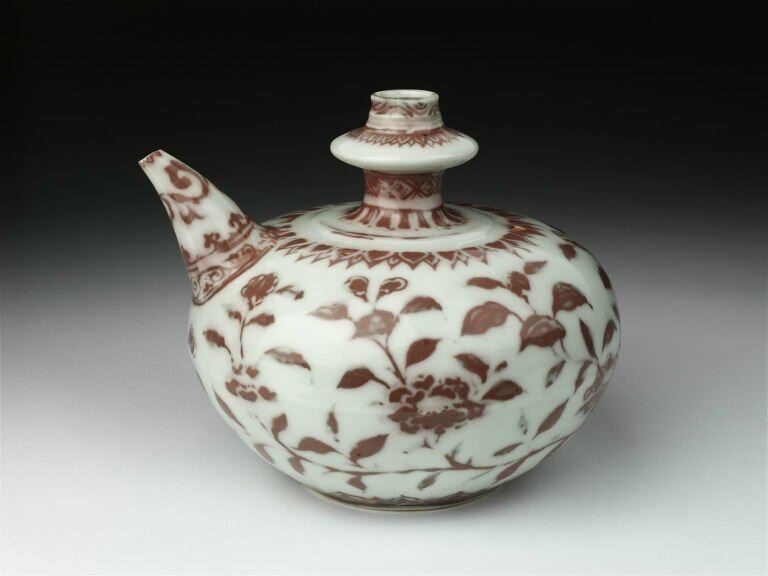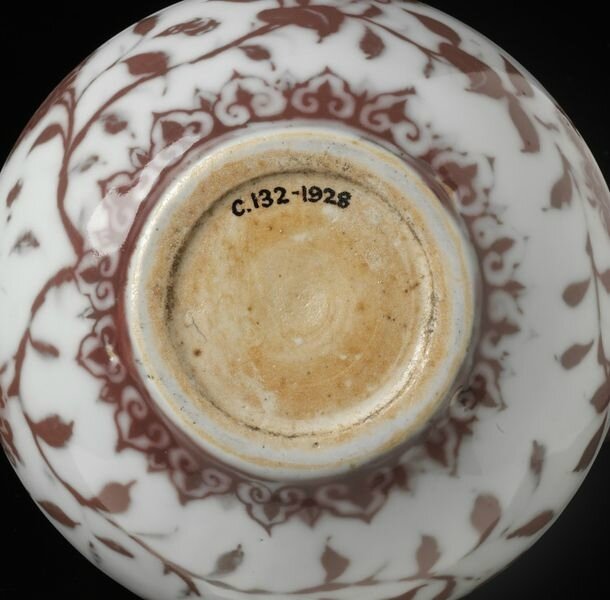 Kendi with lotus design, Jingdezhen, Ming dynasty, Hongwu period (1368-1398). Porcelain painted in underglaze copper red. Height: 13.3 cm registers, Diameter: 16 cm registers. Given from the Bloxam collection, C.132-1928 © Victoria and Albert Museum, London 2017.
Porcelain pouring vessel, commonly known as a kendi, with a squat bulbous body and a short, fat spout, narrowing at the end to a small opening. Painted in underglaze copper red with a pattern of peony flowers and foliage on the main body and a border of leaves around the shoulder.
Kendi are a form pouring vessel that were produced for the domestic and export markets during the 15thcentury, becoming particularly popular in Southeast Asia. The red pigment used to create the floral design on this piece contained both arsenic and high concentrations of copper but no tin. During the firing process, this composition was particularly unstable as the lack of tin and high levels of copper could damage the sought after red pigment effect.