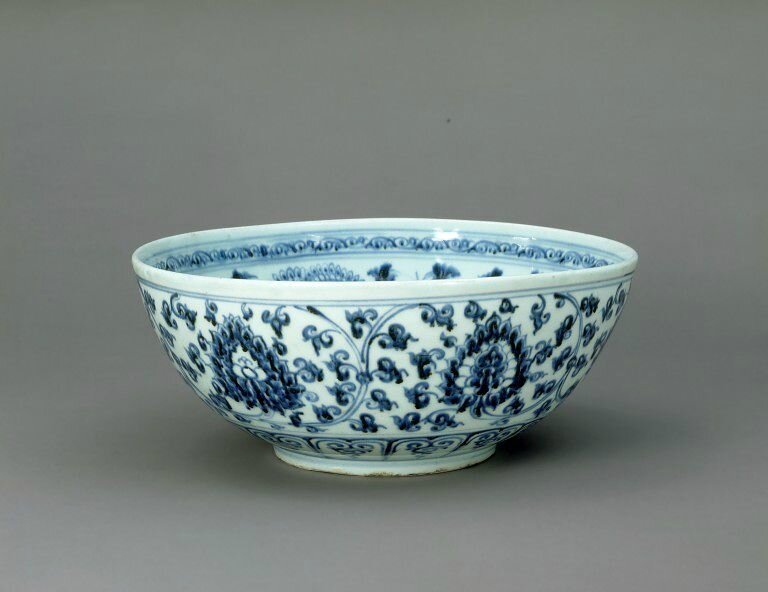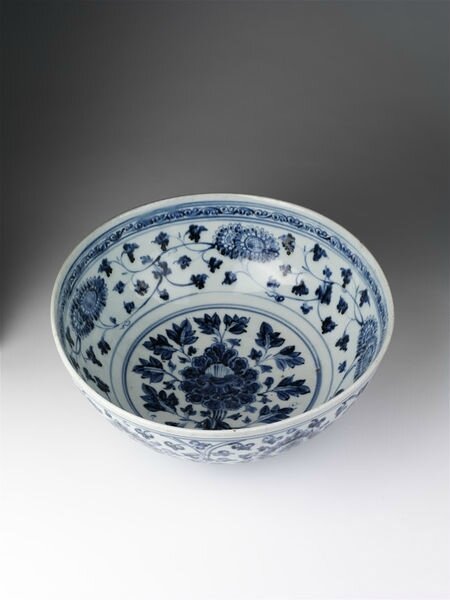 Bowl with lotus and chrysanthemum scrolls, China, Ming dynasty, Hongwu period (1368-1398). Porcelain painted in underglaze blue. Height: 14 cm, Diameter: 33.7 cm. Given by Sotheby & Co., C.18-1957 © Victoria and Albert Museum, London 2017.
Porcelain bowl with rounded, spreading sides rising from a rather small, tapering footrim. The base is glazed, and the glaze is poorly controlled above the foot. Painted in underglaze blue on the inside with a large medallion comprising a peony spray; round the sides, a broad band of sketchy chrysanthemum-scroll design; and below the rim, a classic scroll border. Outside is a broad lotus scroll above a lotus-panel border.
China exported similar bowls to Turkey and Iran, where they are still kept in former imperial collections.