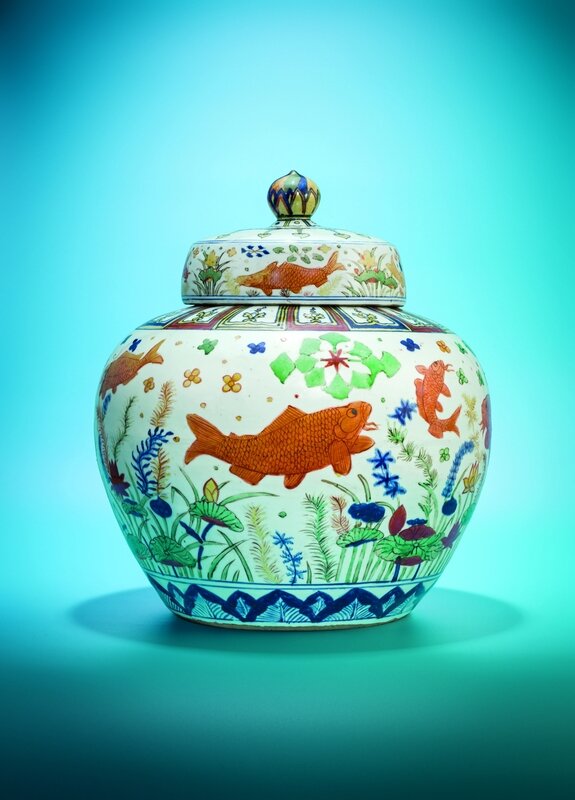 A highly important and extremely rare Wucai 'fish' jar and cover, Jiajing six-character mark in underglaze blue (1522-1566). 18 1/8 in. (46 cm. Estimate on Request. © Christie's Images Limited 2017
Hong Kong – This Autumn a series of extraordinary works from the celebrated Le Cong Tang collection will be offered for auction, forming a focal point for the season. This renowned collection has been meticulously amassed with a discerning eye and the selection to be offered comprises exquisite items created during the Ming dynasty.
Leading the collection is the magnificent Wucai Fish Jar and Cover, produced during the Jiajing reign. Wucai fish jars complete with the original covers are exceptionally rare, and have been items of admiration and reverence by connoisseurs throughout centuries. Aside from the present piece, only three other Jiajing fish jars complete with a cover appear to have been sold at auction.
The jar was formerly in the collection of J.M Hu (Hu Jenmou) (1910-1993), one of most illustrious Chinese private collectors of the 20th Century. The J.M Hu collection is revered for its broad but well-focused vision, encompassing the finest of imperial ceramics through the ages.
This work along with other highlights including a Xuande Yellow-Enamelled Bowl (top left) and a Tixi Lacquer Hexagonal Ewer (top right) are expected to attract spirited bidding this autumn, as collectors vie for the opportunity to acquire some of the few remaining works of this type in private hands.
With the collection's exceptional provenance and exceeding rarity, this sale represents an unparalleled opportunity to acquire some of the finest treasures from the Ming dynasty.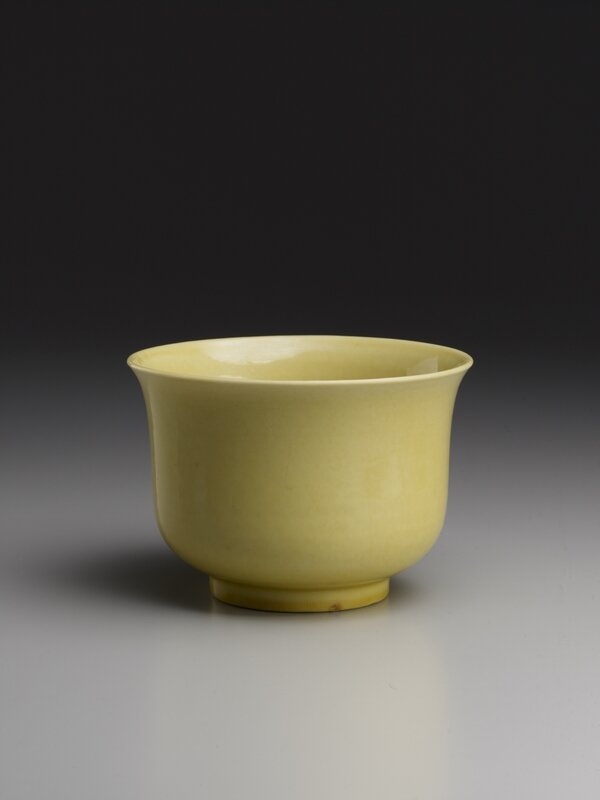 A fine and extremely rare yellow-enamelled bowl, Xuande incised six-character mark within a double circle and of the period (1426-1435). 6 in. (15.2 cm.) diam. Estimate:HK$26,000,000-35,000,000. © Christie's Images Limited 2017
A highly important cinnabar Tixi lacquer hexagonal ewer, Jiajing incised six-character mark and of the period (1522-1566). 9 3/8 in. (23.8 cm.) high. Estimate: HK$6,000,000-8,000,000. © Christie's Images Limited 2017