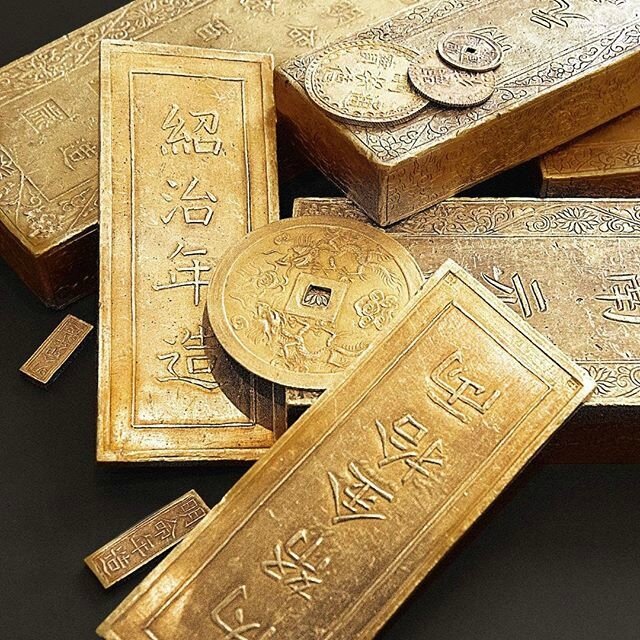 A picture taken on September 21, 2017 in Paris, shows the treasure of Huê, colonial warfare of French troops to the expenses of the empire Annam, which gathers 62 gold bullion, 86 gold medals and 4 silver bars inside the Monnaie de Paris (Paris Mint) ahead of the re-opening of the museum.
PARIS.- After 6 years of work, the transformation works at the Parisian site of Monnaie de Paris concluded to give birth to 11 Conti - Monnaie de Paris. Completely renovated, Monnaie de Paris reveals its ambitious project and invites visitors to discover a museum dedicated to the theme of minting, artisan crafts, but also dedicate to exceptional heritage collections.

Since 1775, the Parisian site of Monnaie de Paris site has been established at 11 Quai de Conti in the heart of the 6th arrondissement. Taking the name of its historic location, the Monnaie de Paris opens 11 Conti - Monnaie de Paris.

The site thus becomes a new and welcoming living space that is open to the city, offering new cultural options.

A new circuit: the 11 Conti Museum allows visitors to discover the artisan workshops where nearly 150 craftsmen work, as well as the heritage collections, the hidden treasures of Monnaie de Paris. This permanent circuit echoes the temporary exhibitions of modern and contemporary art, which are held several times a year.

A new commercial offer also showcases the artistic productions and the excellence of our craftsmanship with a new shop for metal arts under the Monnaie de Paris banner. Renowned brands representing the excellence of French know-how, art of living and culture, find their place at the heart of the site.

11 Conti - Monnaie de Paris also provides an exceptional dining offer by hosting a Guy Savoy's three-star restaurant since 2015, elected in 2017 as the «best table in the world» by La Liste. This nomination serves to recall the strong history that links Monnaie de Paris with the French tradition. A new café has also been put in place in Cour de la Méridienne to round-off the gastronomic offer.

11 Conti - Monnaie de Paris is accessible, free of charge, via several streets and offers the public the opportunity to discover this masterpiece of architecture in the heart of Paris. This new circuit allows visitors to wander the site and linger in the inner courtyards that form urban squares. Therefore, 11 Conti - Monnaie de Paris becomes a logical place to cross from one bank of the Seine to the other.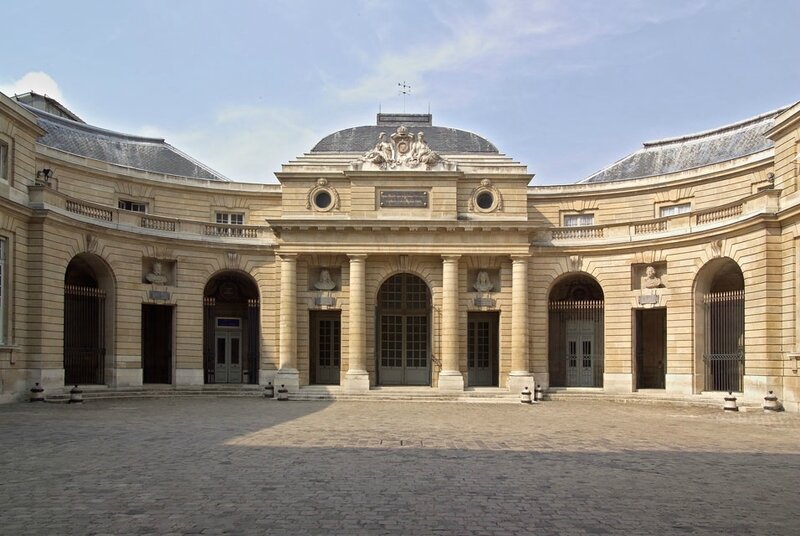 Cour d'honneur © Monnaie de Paris.
A picture taken on September 21, 2017 at the Monnaie de Paris (Paris Mint), shows blank medals before engraving, ahead of the re-opening of the museum. ERIC FEFERBERG / AFP
A picture taken on September 21, 2017 in Paris, shows a steel stamp representing "la réintegration de l'évêque" ("The reintegration of the bishop") at the Monnaie de Paris (Paris Mint) ahead of the re-opening of the museum. ERIC FEFERBERG / AFP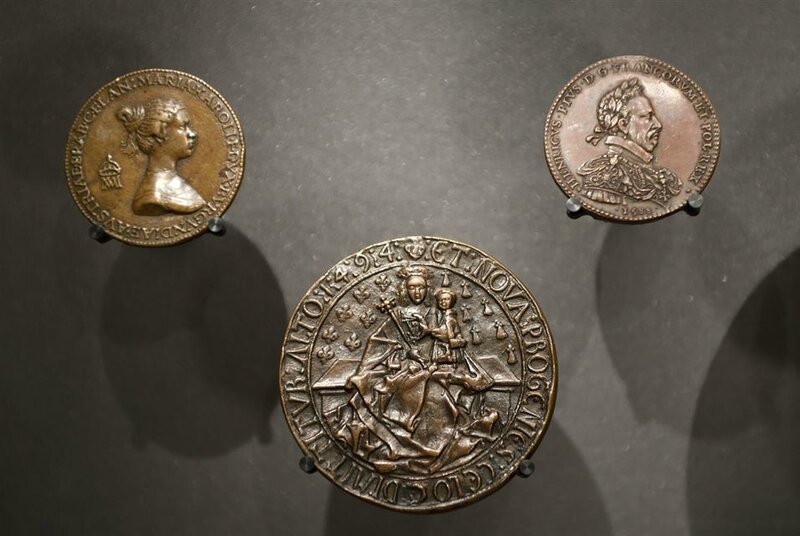 A picture taken on September 21, 2017 at the Monnaie de Paris (Paris Mint), shows ancient coins representing French King Henri III (R) and "Anne de Bretagne and the Dauphin birth" (C), ahead of the re-opening of the museum. ERIC FEFERBERG / AFP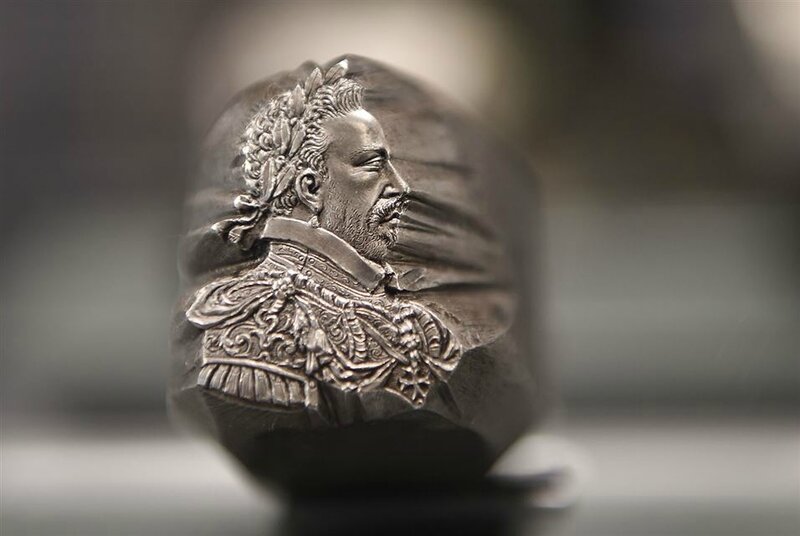 A picture taken on September 21, 2017 in Paris, shows a steel stamp representing French King Henry III inside the Monnaie de Paris (Paris Mint) ahead of the re-opening of the museum. ERIC FEFERBERG / AFP
A picture taken on September 21, 2017 in Paris, shows a silver coin on a gold bracelet inside the Monnaie de Paris (Paris Mint) ahead of the re-opening of the museum. ERIC FEFERBERG / AFP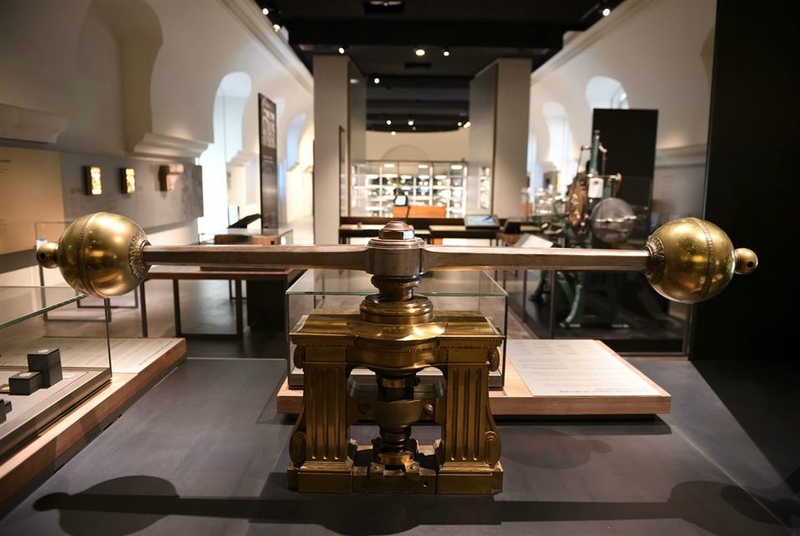 A picture taken on September 21, 2017 in Paris, shows a press inside the Monnaie de Paris (Paris Mint) ahead of the re-opening of the museum. ERIC FEFERBERG / AFP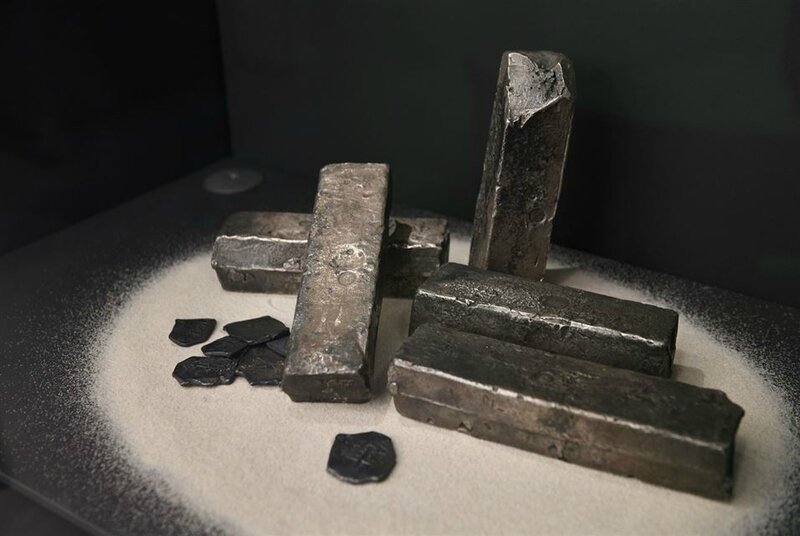 A picture taken on September 21, 2017 at the Monnaie de Paris (Paris Mint), shows a part of the Slot Ter Hooge treasure, coming from a Dutch vessel that drowned in 1724 off Madeira island, ahead of the re-opening of the museum. ERIC FEFERBERG / AFP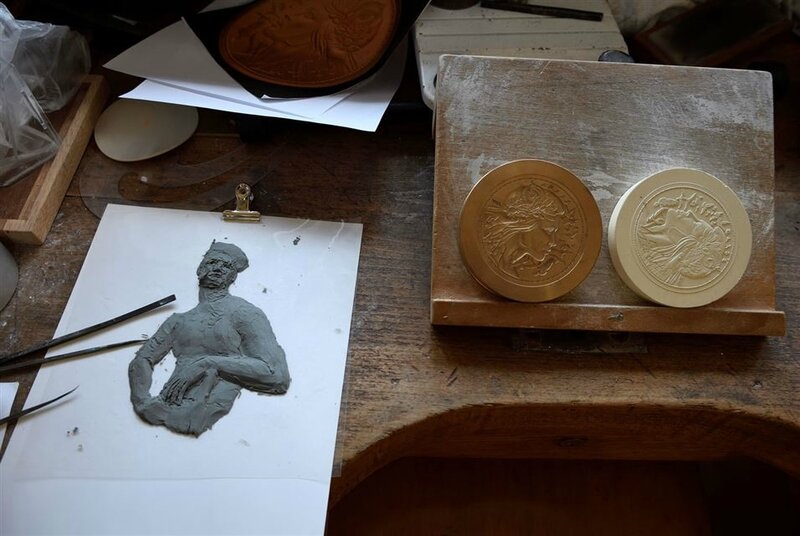 A picture taken on September 21, 2017 at the Monnaie de Paris (Paris Mint), shows a clay preparation of an iconic design by French fashion designer Jean-Paul Gaultier (L) and a Marianne, symbol of the French Republic, and its plaster mould, ahead of the re-opening of the museum. ERIC FEFERBERG / AFP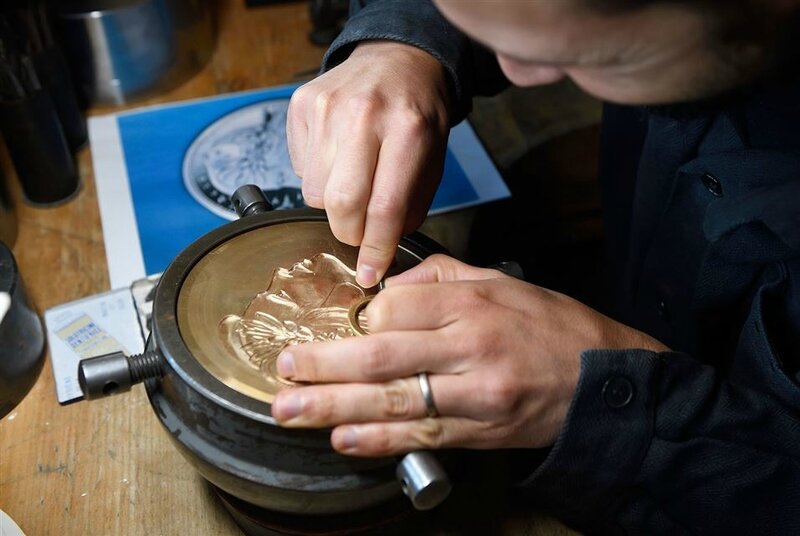 A craftman engraves a platinum used as a mould for a medal at the Monnaie de Paris (Paris Mint) on September 21, 2017 in Paris, ahead of the re-opening of the museum. ERIC FEFERBERG / AFP