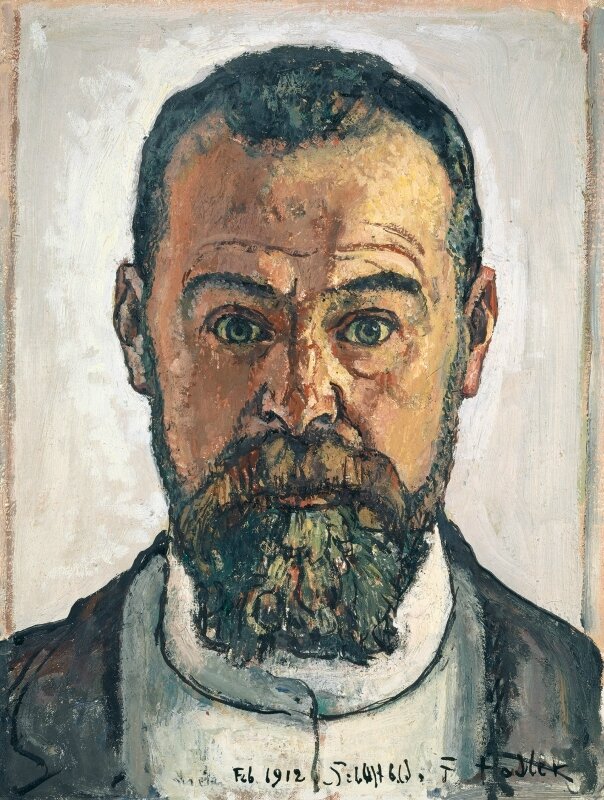 Ferdinand Hodler, Selbstbildnis, 1912 © Kunstmuseum Basel, Vermächtnis Max Geldner, Basel.
VIENNA.- The Leopold Museum is presenting the most comprehensive retrospective in Austria of the oeuvre of Ferdinand Hodler (1853–1918) since the Swiss artist's resounding success and international breakthrough at the 1904 exhibition at the Vienna Secession. Featuring loans from 26 institutions and various private collections in Switzerland as well as from further museums and collections in Germany, France and Liechtenstein, the presentation curated by Hans-Peter Wipplinger affords exciting insights into Hodler's main themes over an exhibition space of more than 1,000 square meters. In keeping with the exhibition's subtitle Elective Affinities from Klimt to Schiele, the focus is widened to include Hodler's influence on artists of Viennese Modernism: an exponent of Symbolism and Jugendstil, a pioneer of Expressionism and not least an innovator of monumental painting, the Swiss painter was an important inspiration to Gustav Klimt (1862–1918), Koloman Moser (1868–1918), Albin Egger-Lienz (1868–1926), Oskar Kokoschka (1886–1980) and Egon Schiele (1890–1918), as is impressively illustrated by 30 select works.
"'Vive Vienne. Vive la Secession' – this was the euphoric greeting formulated by the Swiss artist Ferdinand Hodler (1853–1918) in October 1903 in a postcard to the artist and co-founder of the Vienna Secession Carl Moll (1861–1945). Vienna – the innovative metropolis of art and culture in the heart of Europe around 1900 – afforded Hodler his ultimate international breakthrough. It was here that he felt 'celebrated' and received the recognition he had previously been denied in his own country." --Hans-Peter Wipplinger, quoted from the exhibition catalogue.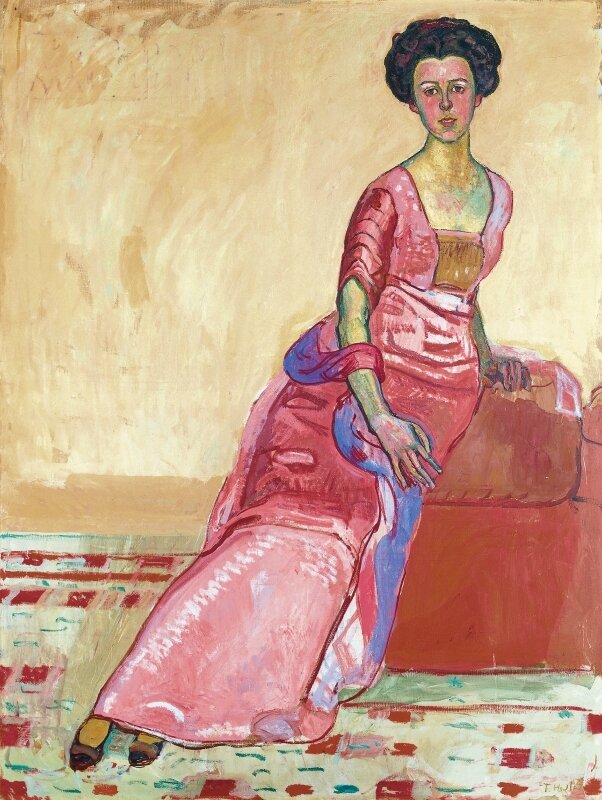 Ferdinand Hodler, Bildnis Gertrud Müller, 1911 © Kunstmuseum Solothurn, Dübi-Müller-Stiftung
The exhibition comprises some 100 paintings and more than 50 works on paper from all the periods of Ferdinand Hodler's oeuvre, starting with a Self-Portrait from 1873 and concluding with the landscape Lake Geneva with Mont Blanc and Pink Clouds created by the artist two months prior to his death. The self-portraits, which served Hodler as a medium of self-reflection and self-affirmation all his life, are presented alongside the group of initially naturalistic, later formally stylized and finally increasingly abstract landscapes. In them, Hodler expressed "the eternal element of nature, the beauty", and thus created works which are among the most eminent examples of modern landscape painting ever created. The exhibition also features a selection of important portraits. Striking examples include the painting The Convalescent (c. 1880), which is full of nuances and still in keeping with the early realism of the 1880s, the ornamental Portrait of Käthe von Bach, created in 1904 in the garden of Leesdorf Castle in Baden near Vienna, as well as one of the rare full-length likenesses, the Portrait of Gertrud Müller (1911), which captivates with its elegant lines and refined coloring. They illustrate how Hodler increasingly saw this genre as an experimental synergy of form, color and expression. Also occupying an important place in Hodler's oeuvre are his Symbolist figural compositions which are represented in the exhibition with eminent examples, including the monumental paintings William Tell (1896/97), The Truth (1903), Sensation III (c. 1905) and A View to Infinity (1913–1916). Characterized by clear contours, an ornamental symmetrical-rhythmical composition and designed to be most effective when viewed from a distance, these paintings impressively illustrate Hodler's monumental linear and planar art, for which he was celebrated by his contemporaries as a modernist painter. A special place in Hodler's oeuvre is occupied by the cycle which chronicles the suffering of his long-term lover Valentine Godé-Darel (1873–1915). In emphatic paintings, numerous drawings as well as a bust, Hodler comprehensively documented the process of dying in a manner that is unprecedented in art history.
Ferdinand Hodler, Portrait of Valentine Godé-Darel, 1912 © Leopold Museum, Vienna
Additionally, personal objects owned by the artist, such as painting utensils and musical instruments, numerous historical photographs – for instance by Friedrich Viktor Spitzer (1854–1922) and Gertrud Dübi-Müller (1888–1980) – as well as written documents afford interesting and diverting insights into the artist's life and work, and paint a vivid picture of his times. Particularly remarkable in this context is the invitation sent by Klimt to Hodler in 1897 to participate in the 1st Exhibition of the Union of Austrian Artists as well as a letter, which has only recently surfaced in a Viennese antiquarian bookshop and was acquired by the Leopold Museum, written by Hodler to Franz Servaes in 1904, in which the artist elucidated his artistic principle of "parallelism". The artefacts from Hodler's everyday life also comprise the furnishings designed by Josef Hoffmann (1870–1956), including lamps and a carpet, which from 1913 were part of the decor of the Hodler family's luxurious apartment on Quai du Mont-Blanc in Geneva. A special room within the exhibition room is dedicated to these exquisite examples of interior design created by Hoffmann and kept today at the Geneva Musée d'art et d'histoire as well as in private collections.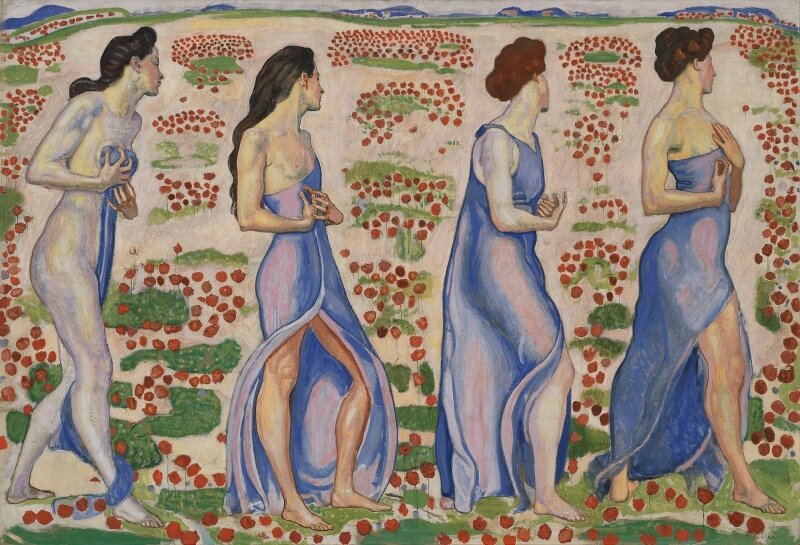 Ferdinand Hodler, Sensation III, c. 1905 © Property of the Canton of Bern, Photo: Property of the Canton of Bern/Wilhelm Balmer.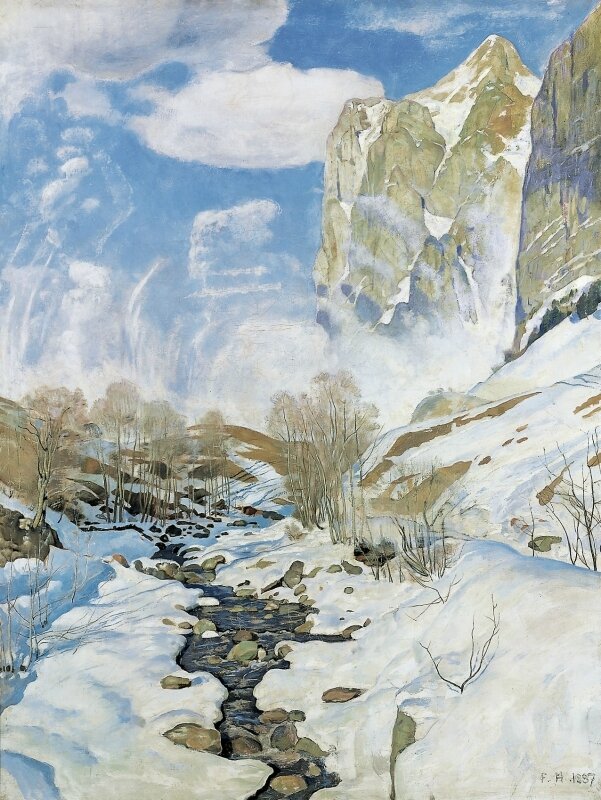 Ferdinand Hodler, The Avalanche, 1887 © Kunstmuseum Solothurn, deposit of the Swiss Federation, Federal Office of Culture, Bern, 1903, Photo: Kunstmuseum Solothurn.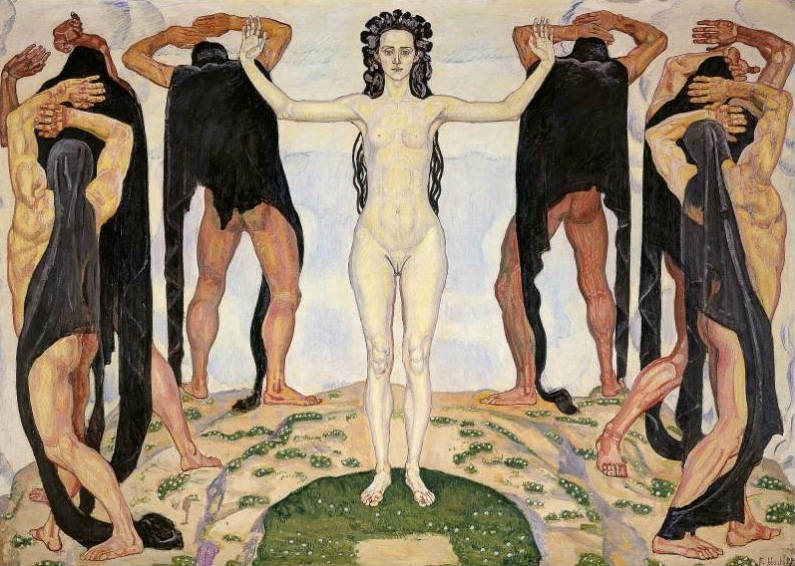 Ferdinand Hodler, Truth, 1903 © Kunsthaus Zürich, permanent loan from the City of Zurich, Photo: Kunsthaus Zürich.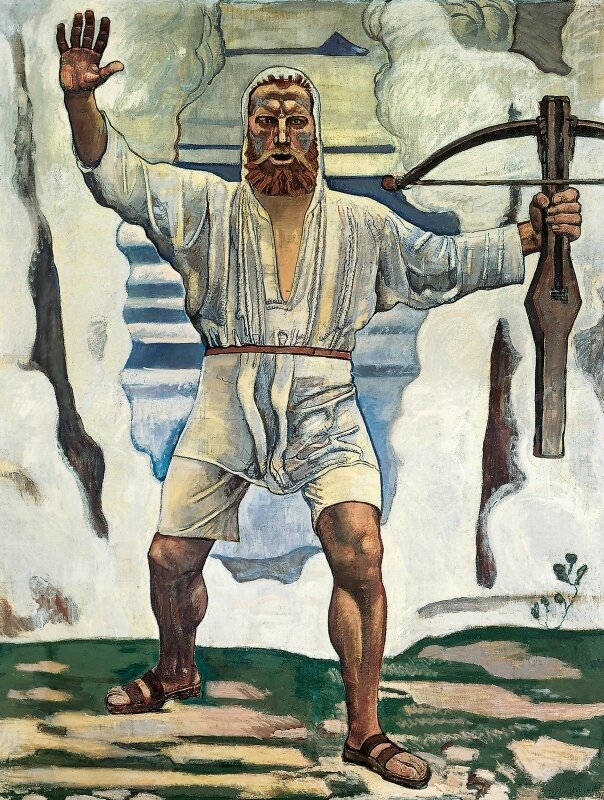 Ferdinand Hodler, William Tell, 1896/97 © Kunstmuseum Solothurn, bequeathed by Margit Kottmann-Müller in memory of her husband Dr. Walther Kottmann, 1958, Photo: Kunstmuseum Solothurn.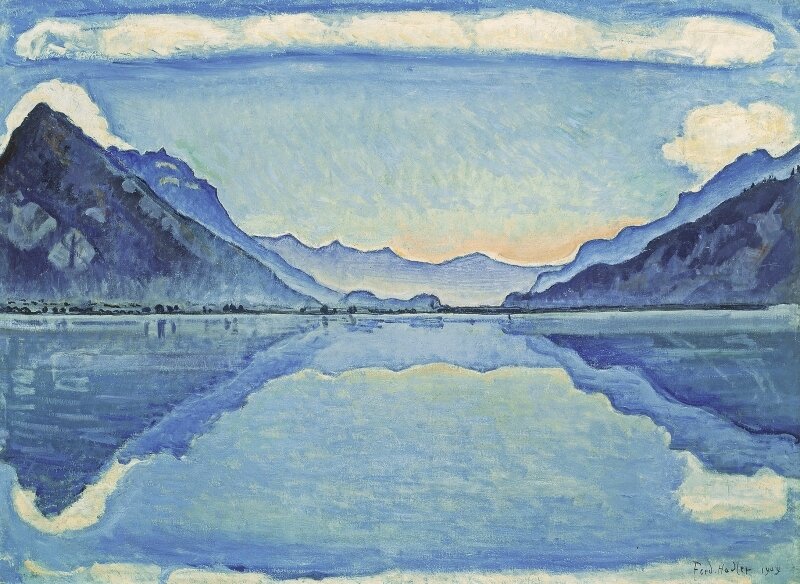 Ferdinand Hodler, Lake Thun with symmetrical reflection, 1909 © Musée d'art et d'histoire, Geneva, Photo: Bettina Jacot-Descombes.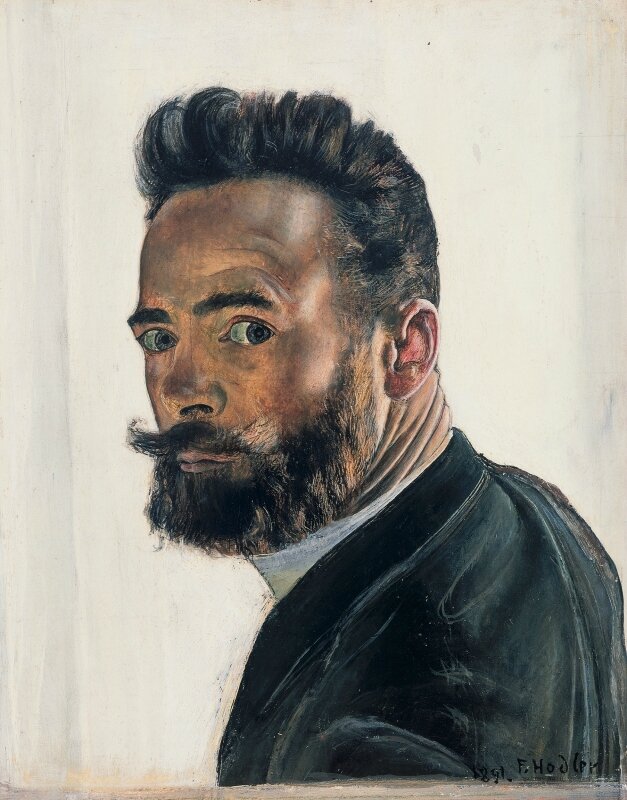 Ferdinand Hodler, Self-Portrait (From Paris), 1891 © Musée d'art et d'histoire, Geneva, deposit at the Gottfried Keller Foundation, Bern, Photo: Bettina Jacot-Descombes