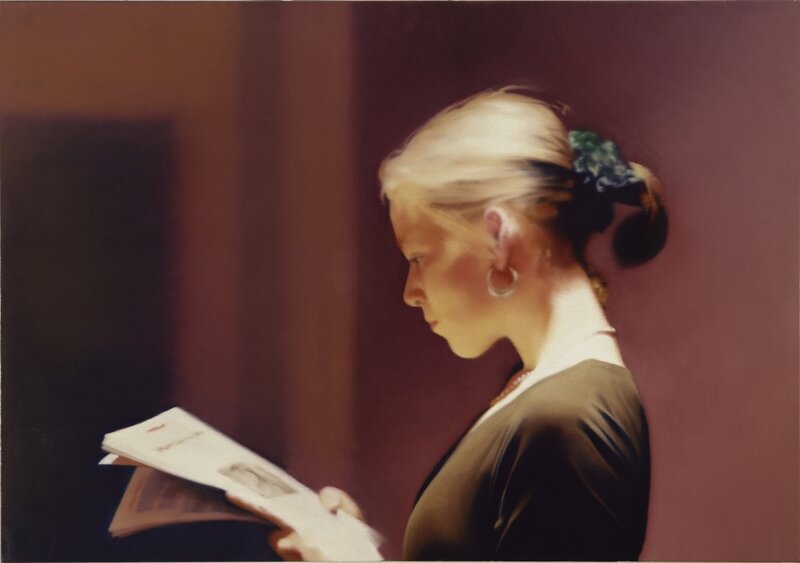 Gerhard RICHTER (Germany b.1932), Reader (804), 1994. Oil on canvas, 72 x 102cm. Collection: San Francisco Museum of Modern Art, USA. Purchase through the gifts of Mimi and Peter Haas and Helen and Charles Schwab, and the Accessions Committee Fund: Barbara and Gerson Bakar, Collectors Forum, Evelyn D. Haas, Elaine McKeon, Byron R. Meyer, Modern Art Council, Christine and Michael Murray, Nancy and Steven Oliver, Leanne B. Roberts, Madeleine H. Russell, Danielle and Brooks Walker, Jr., Phyllis C. Wattis, and Pat and Bill Wilson © Gerhard Richter 2017
BRISBANE.- An extensive exhibition of works by Gerhard Richter, one of the world's most highly regarded and influential artists, opened exclusively at Brisbane's Gallery of Modern Art.

Premier and Arts Minister Annastacia Palaszczuk said the 'Gerhard Richter: The Life of Images' exhibition further cements GOMA's excellent international reputation.

'I'm thrilled an exhibition of this calibre has been developed and presented here in Queensland – it's a first in Australia and further reinforces GOMA's place as a leading contemporary art museum showcasing the best of global art on our doorstep,' the Premier said.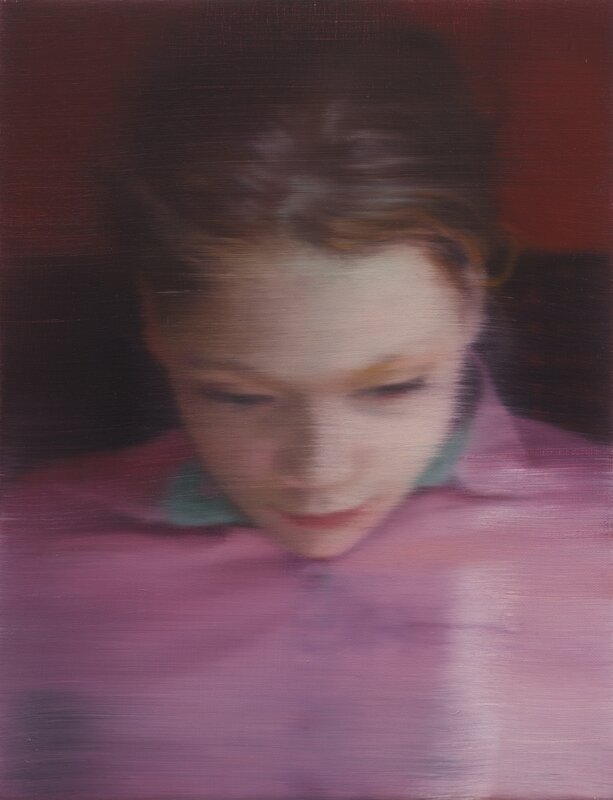 Gerhard RICHTER (Germany b.1932), Ella (903-1), 2007. Oil on canvas, 40 x 31cm. Private Collection © Gerhard Richter 2017
Deputy Premier and Member for South Brisbane Jackie Trad, who today attended a special preview of the exhibition, said visitors to GOMA will treasure this once-in-a lifetime opportunity.

'Excitingly, this exhibition was curated locally by Dr Rosemary Hawker, Senior Lecturer in Fine Art, Griffith University and Geraldine Kirrihi Barlow, Curatorial Manager, International Art, QAGOMA with input from Gerhard Richter himself,' Ms Trad said.

'GOMA has already had a blockbuster year with the record-breaking 'Marvel: Creating the Cinematic Universe' exhibition. I'm sure this world-exclusive exhibition will be just as warmly embraced by locals and visitors alike.

'This is an incredible opportunity to see the first major exhibition of Gerhard Richter's work in Australia, right here in my community of South Brisbane.'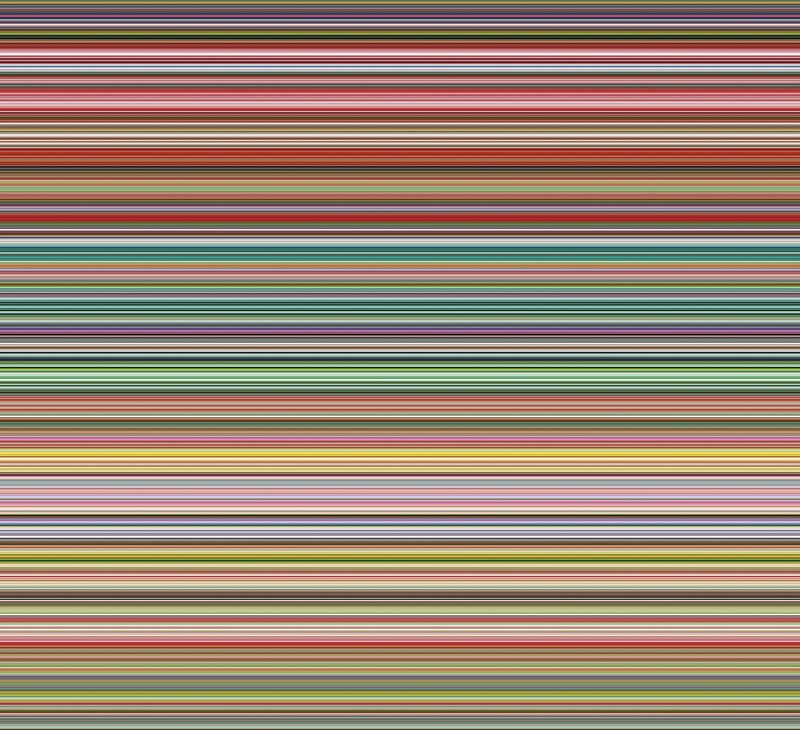 Gerhard RICHTER (Germany b.1932), Strip (927-9), 2012. Digital print on paper between Alu Dibond and Perspex (Diasec), 210 x 230cm. Collection: Albertinum | Galerie Neue Meister, Staatliche Kunstsammlungen Dresden © Gerhard Richter 2017
Queensland Art Gallery | Gallery of Modern Art (QAGOMA) Director, Chris Saines said 'Gerhard Richter: The Life of Images' featured intimate family portraits, large-scale abstracts and tapestries, exquisite landscapes, a new and extensive overview of the artist's life-long archival project Atlas, and the major four-part abstract series, Birkenau 2014.

'In addition to key works from the artist's personal collection, and pre-eminent public collections such as the Museum of Modern Art, New York; TATE, London; Los Angeles County Museum of Art; SFMOMA, San Francisco; and Staatliche Kunstsammlungen, Dresden, it features loans from numerous private collections in Europe and the USA,' Mr Saines said.
Gerhard RICHTER (Germany b.1932), Self-portrait (836-1), 1996. Oil on linen, 51 x 46cm. Collection: Museum of Modern Art, New York, USA. Gift of Jo Carole and Ronald S. Lauder and Committee on Painting and Sculpture Funds © Gerhard Richter 2017
'The exhibition reveals the scope of Gerhard Richter's extraordinary output across six decades and captures the breadth and technical virtuosity of a creative practice operating between the twin poles of realism and abstraction.

'Audiences will see Richter's responses to some of modern history's pivotal events such as World War Two, the horror of the Holocaust and the creation of a divided post-war Germany, all of which coincided with the rapid ascendancy of the mechanically reproduced image.

'Through the artworks we encounter Richter's endless variation of technique and inventiveness as a painter.
14 OCT 2017 – 4 FEB 2018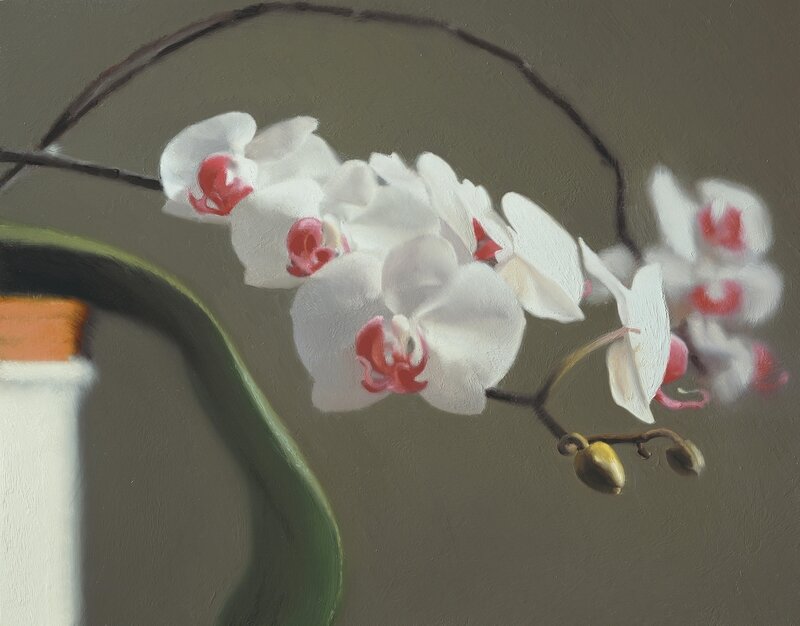 Gerhard RICHTER (Germany b.1932), Orchid (848-9), 1997. Oil on aludibond, 29 x 37cm. Private Collection © Gerhard Richter 2017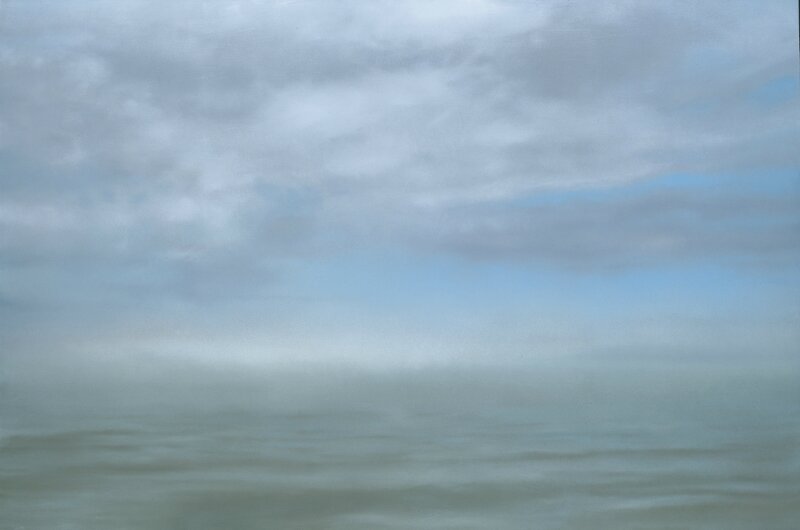 Gerhard RICHTER (Germany b.1932), Seascape (377), 1975. Oil on canvas, 200 x 300cm. Froehlich Collection, Stuttgart, Germany © Gerhard Richter 2017
Gerhard RICHTER (Germany b.1932), Canary landscape (259), 1970. Oil on canvas, 120 x 150cm. Collection: IVAM, Institut Valencià d'Art Modern, Generalitat, Spain © Gerhard Richter 2017
Gerhard RICHTER (Germany b.1932), Two candles (499-4), 1982. Oil on canvas, 80 x 100cm. Leeum, Samsung Museum of Art, Seoul, South Korea © Gerhard Richter 2017
Gerhard RICHTER (Germany b.1932), Skull (548-1), 1983. Oil on canvas, 55 x 50cm. Gerhard Richter Archive, Dresden, Germany. Permanent loan from a private collection © Gerhard Richter 2017
Gerhard RICHTER (Germany b.1932), Meadowland (572-4), 1985. Oil on canvas, 90.5 x 94.9cm. Collection: Museum of Modern Art, New York, USA, The Museum of Modern Art, New York. Blanchette Rockefeller, Betsy Babcock, and Mrs Elisabeth Bliss Parkinson Funds, 1985 © Gerhard Richter 2017
Gerhard RICHTER (Germany b.1932), I.G. (790-3), 1993. Oil on canvas, 82 x 92cm. "La Caixa" Collection, Contemporary Art. Barcelona, Spain © Gerhard Richter 2017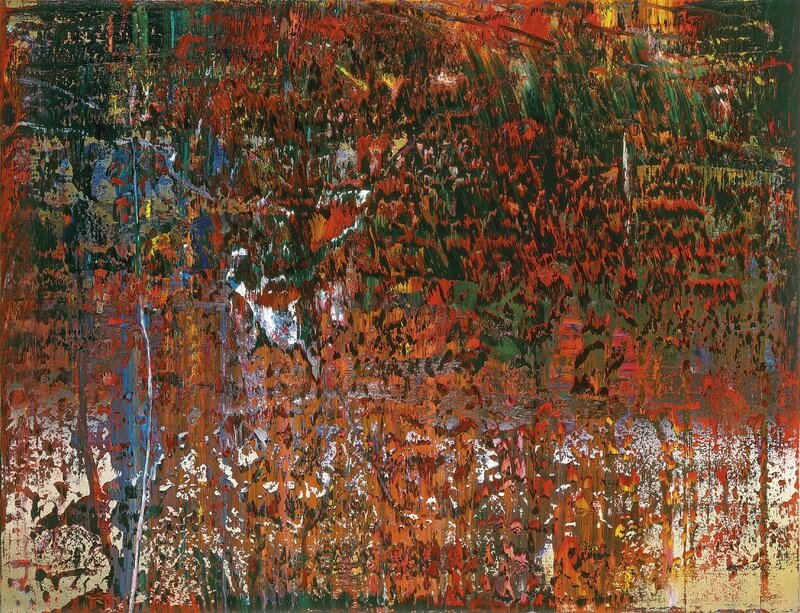 Gerhard RICHTER (Germany b.1932), St Andrew (653-2), 1988. Oil on canvas, 200 x 260cm. Collection: Los Angeles County Museum of Art, USA, Modern and Contemporary Art Council Fund © Gerhard Richter 2017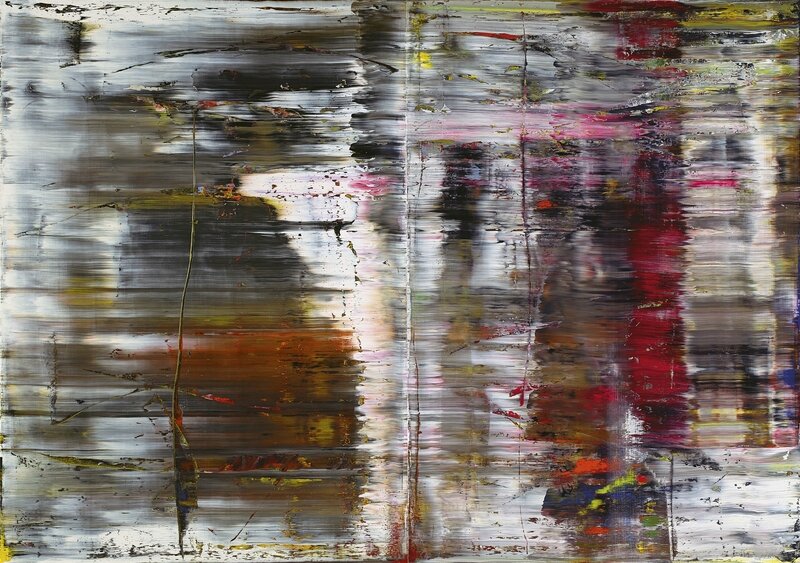 Gerhard RICHTER (Germany b.1932), Abstract painting (726), 1990. Oil on canvas, 2 canvases: 250 x 350cm (overall); 250 x 175cm each Collection: Tate. Purchased 1992 © Gerhard Richter 2017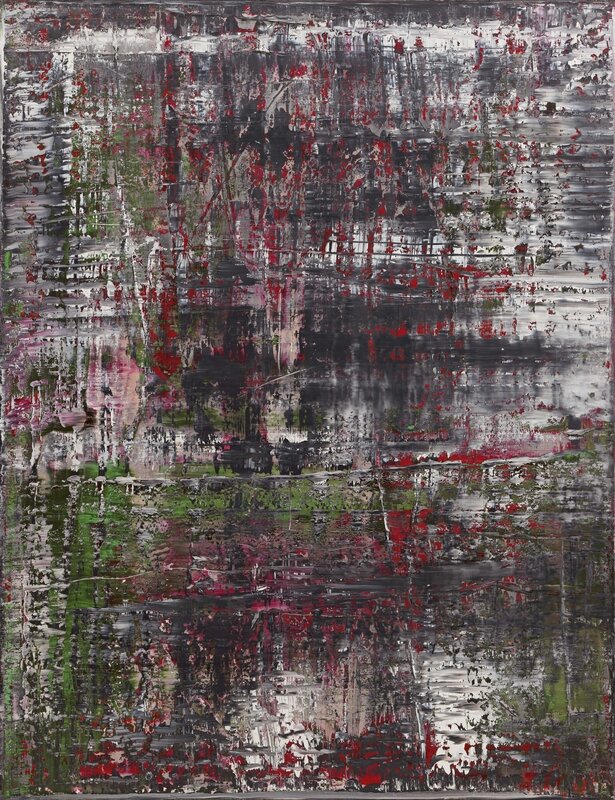 Gerhard RICHTER (Germany b.1932), Birkenau (937-4), 2014. Oil on canvas, 260 x 200cm, Gerhard Richter Archive, Dresden, Germany. Permanent loan from a private collection © Gerhard Richter 2017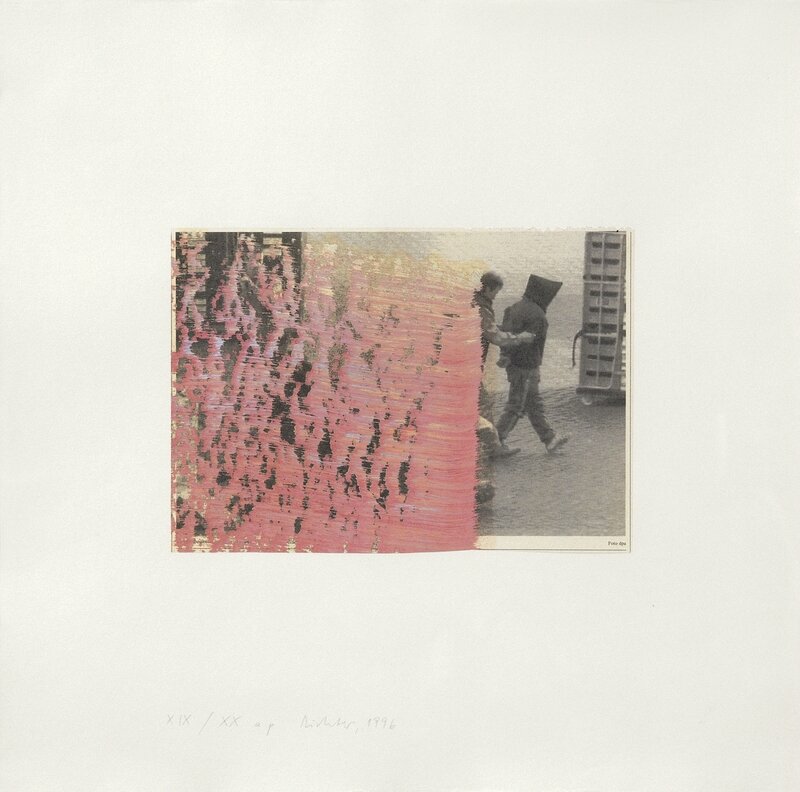 Gerhard RICHTER (Germany b.1932), Hood (Ed. 88), 1996. Offset lithograph, white Japanese paper, 46.9 x 46.9cm. Collection: Dallas Museum of Art, Dallas, USA. Dallas Museum of Art, Dallas Museum of Art League Fund, Roberta Coke Camp Fund, General Acquisitions Fund, TWO x TWO for AIDS and Art Fund, and the Contemporary Art Fund: Gift of Mr. and Mrs. Vernon E. Faulconer, Mr. and Mrs. Bryant M. Hanley, Jr., Marguerite and Robert K. Hoffman, Howard E. Rachofsky, Deedie and Rusty Rose, Gayle and Paul Stoffel, and two anonymous donors © Gerhard Richter 2017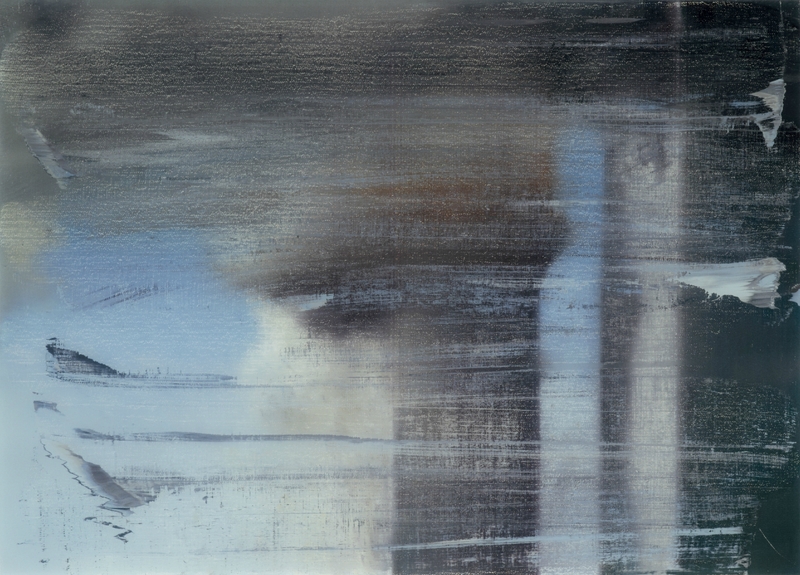 Gerhard RICHTER (Germany b.1932), September (Ed. 139), 2009. Print between glass, 66 x 89.8cm. Collection: Dallas Museum of Art (DMA), Dallas, USA, Lay Family Acquisition Fund © Gerhard Richter 2017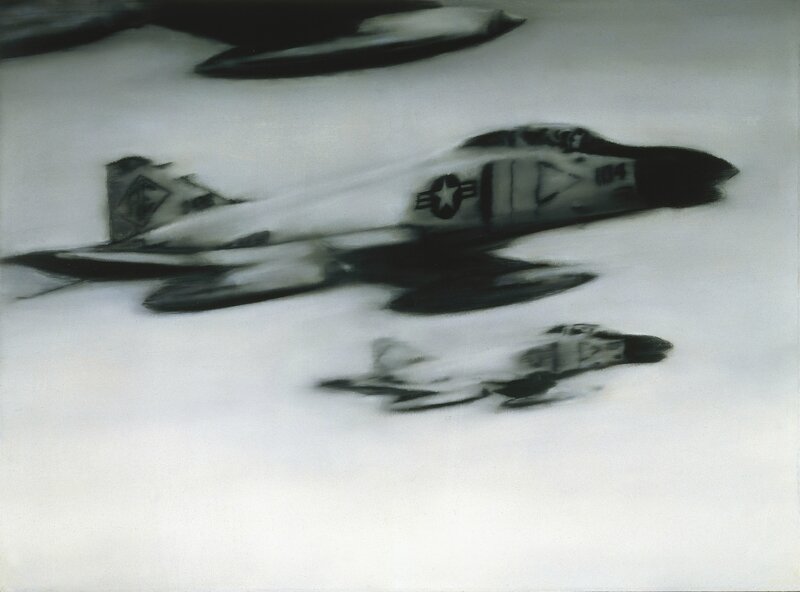 Gerhard RICHTER (Germany b.1932), Phantom Interceptors (50), 1964. Oil on canvas, 140 x 190cm, Froehlich Collection, Stuttgart, Germany © Gerhard Richter 2017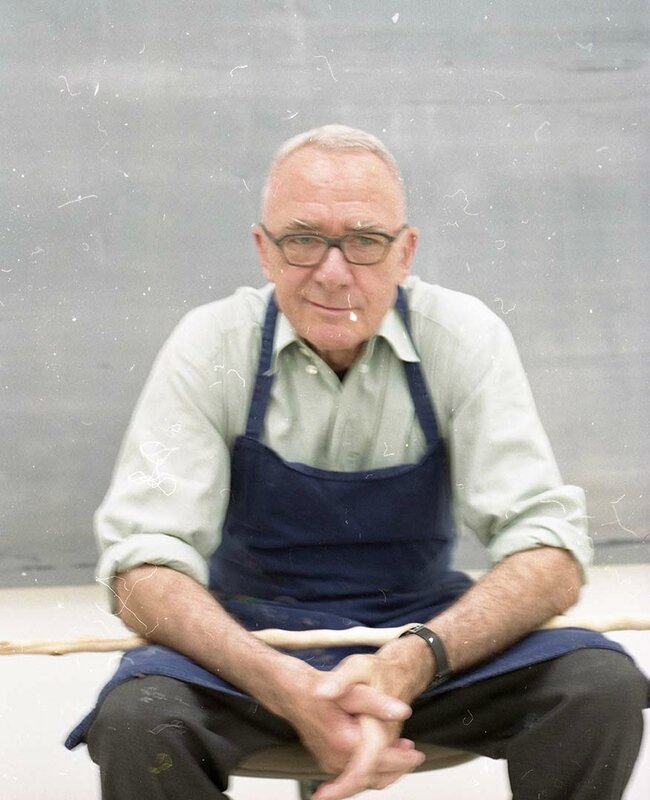 Gerhard Richter, 2009 © Gerhard Richter 2017 (23082017)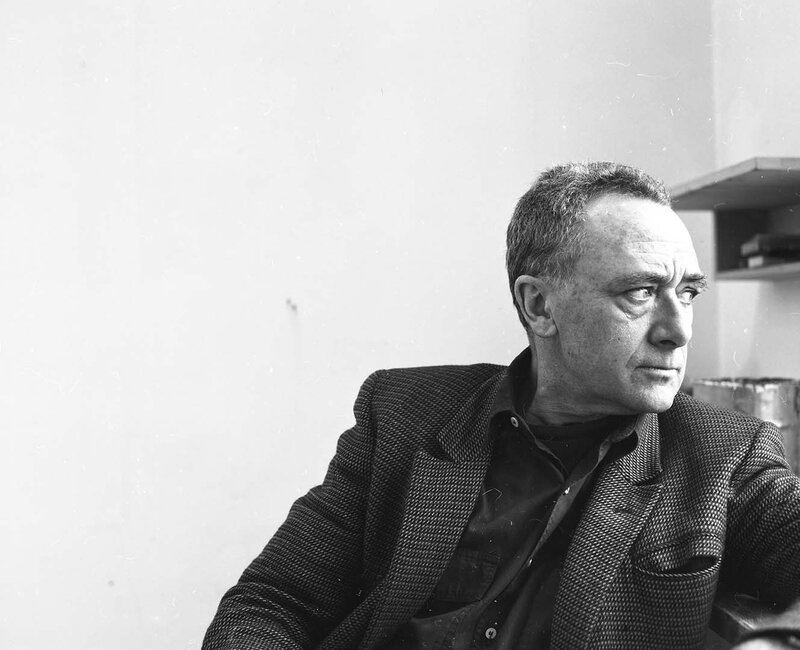 Gerhard Richter, 1993 © Gerhard Richter 2017 (23082017)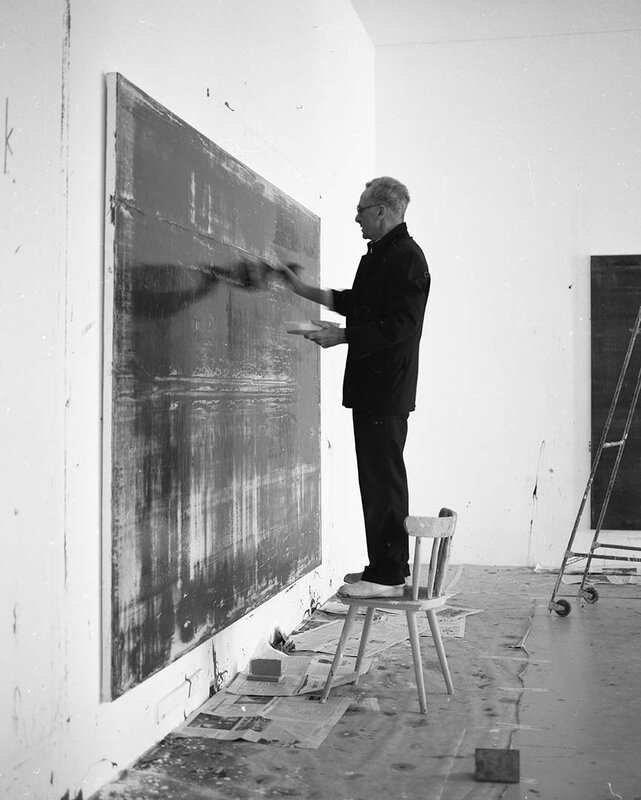 Gerhard Richter, 1995 © Gerhard Richter 2017 (23082017)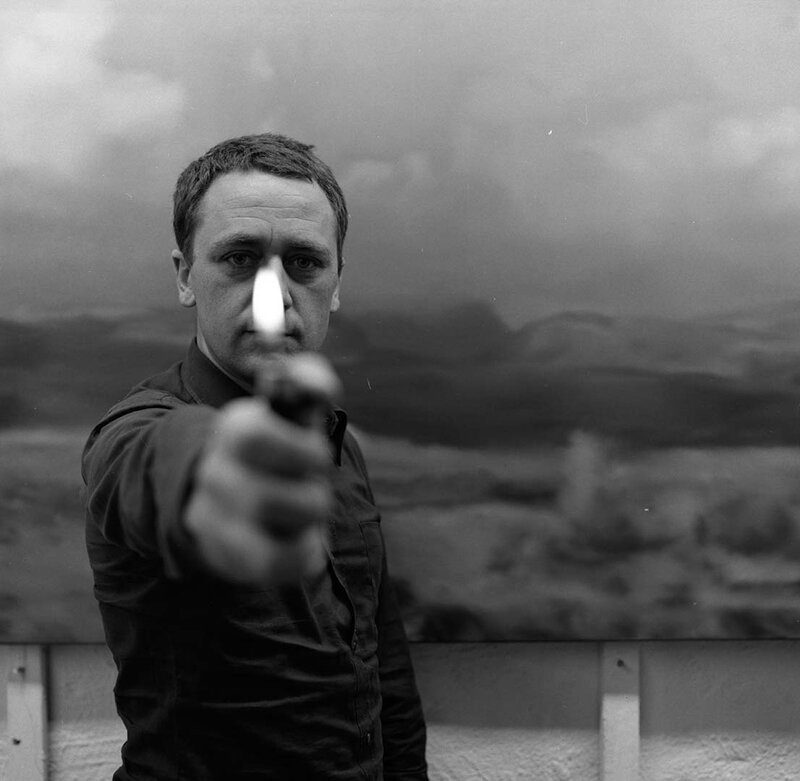 Gerhard Richter, 1970 © Gerhard Richter 2017 (23082017)