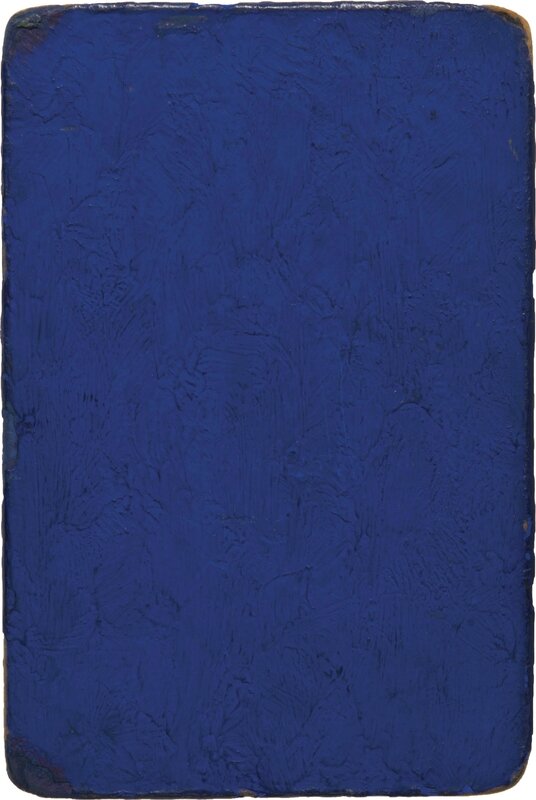 Lot 26. Yves Klein (1928-1962), Mononchrome bleu sans titre (IKB 280), 1957. Estimation 200 000 € / 300 000 €. Courtesy Cornette de Saint Cyr Paris.
Pigment pur et résine synthétique sur isorel. Daté au dos. Porte le cachet de l'artiste au dos; 18 x 12 cm - 7.08 x 4.72 in.
Dry pigment and synthetic resin on Masonite, dated and the back, artist's stamp at the back
Cette oeuvre est inventoriée dans les archives Yves Klein sous le numéro IKB280.
Un certificat de Rotraut Klein-Moquay, en date du 14 janvier 2003, sera remis à l'acquéreur

Provenance : - Don de l'artiste en 1957
- Collection particulière, Paris (depuis 1972)
Art Contemporain - Art Africain Contemporain chez Cornette de Saint Cyr Paris, 75008 Paris, le 25 Octobre 2017 à 14h30