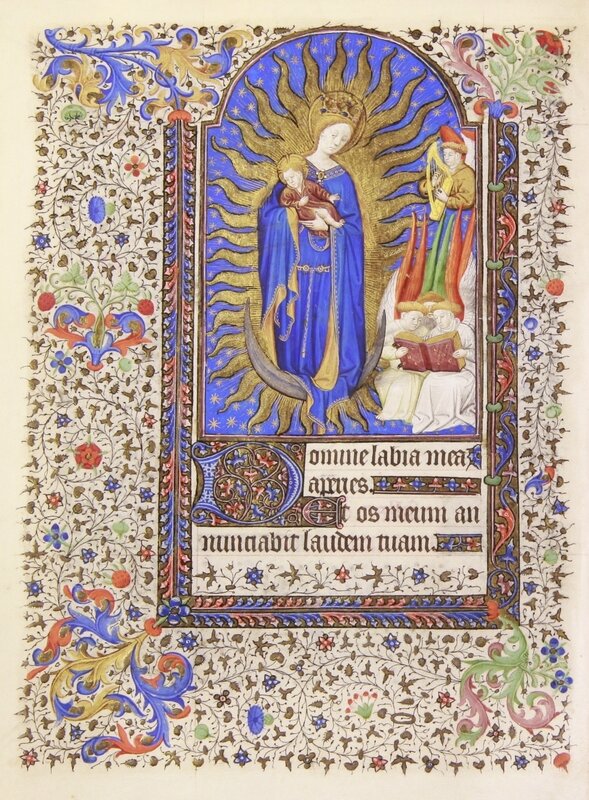 Bedford Master, Golden Legend Master, Jouvenel Master and Bartholomeus Anglicus Master, Book of Hours, Paris, circa 1431-40. Illuminated manuscript on vellum, with 22 large and 60 small miniatures, all text pages with four-sided illuminated borders, 20.5 x 14.5 cm (8.1 x 5.7 in. large octavo). © Heribert Tenschert
Likely made for the second wife of the Duke of Bedford, Jacquette de Luxembourg.
Provenance: A. Hachette (1953)
Literature: E. König, Paris mon amour, Bibermühle 2017
The primary focus of our business, which was established in 1977, are the finest manuscripts and printed books available in the book market: beautifully illustrated and scientifically researched catalogues present illuminated manuscripts from the Middle Ages and the Renaissance to an international public of collectors and scholars. In addition we continue to publish outstanding catalogues of other important rare books such as early or illustrated incunabula and illustrated books from all periods, especially the masterpieces of French 18th century engraving. Books printed on vellum, beautiful bindings from the last six centuries as well as modern artist-books and private press books round off our offerings.
Heribert Tenschert - Illuminated Manuscripts at TEFAF New York Fall 2017, Stand 23. Primary Address: Bibermuehle 1-2, 8262 Ramsen, Switzerland. T 0041527420575 - mail@antiquariat-bibermuehle.ch - www.antiquariat-bibermuehle.ch