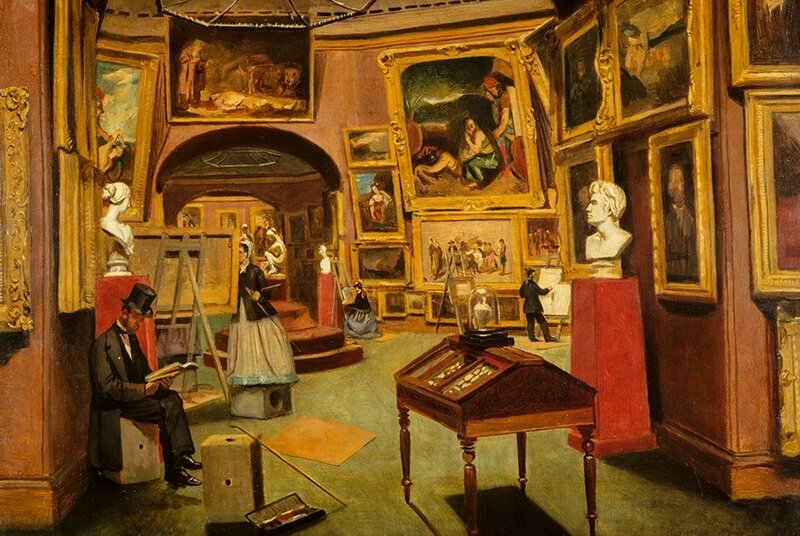 Scottish School, The Interior of the National Gallery of Scotland, c 1867 - 1877 (detail). Oil on canvas, 50.5 x 61 cm. Collection: National Galleries of Scotland, purchased 1967.
EDINBURGH.- The National Galleries of Scotland and the Royal Scottish Academy have collaborated to organise a major new exhibition, which opened in Edinburgh this autumn. Ages of Wonder: Scotland's Art 1540 to Now is the largest exhibition of the RSA's hugely significant collection ever mounted and the first to occupy the entire RSA building.

The RSA is an independently funded institution founded in 1826, and is led by artists and architects to promote and support the creation, understanding and enjoyment of contemporary art. It was instrumental in the establishment of a Scottish national art collection in 1859, with the opening of the Scottish National Gallery (SNG).
Kenny Hunter RSA, Yield Brother. Courtesy Royal Scottish Academy of Art & Architecture
In 1910, the RSA transferred significant works to the SNG's collection in exchange for exhibiting rights within what is now known as the RSA Building, which is part of the SNG complex in the heart of Edinburgh.

Ages of Wonder, for the first time in over 100 years, reunites these paintings and sculptures with the RSA collection, bringing together a selection of over 450 works by more than 270 artists and architects that highlight the significant part played by RSA in Scottish cultural over the past two centuries. Around 60 outstanding works from NGS are being featured in the exhibition.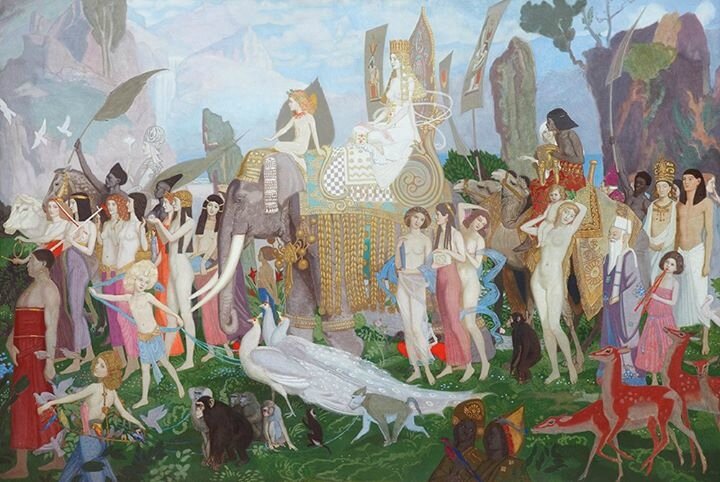 John Duncan, Ivory, Apes and Peacocks. Courtesy Royal Scottish Academy of Art & Architecture
The artworks on show cover a period of nearly five centuries, from 1540 until the present day - from the The Adoration of the Kings by Jacopo Bassano (c.1510–1592) right through to Callum Innes's Exposed Painting Lamp Black, submitted as the artist's Diploma Work in 2015 after his election as an Academician, and a number of new commissions. Among the exhibition's highlights is a spectacular recreation of a Victorian gallery hang, which in RSA Gallery 3 sees over 90 works hung as they would have in the 19th Century, from dado rail to ceiling.

Ages of Wonder also features a range of special events, including a series of life drawing classes led by prominent contemporary artists such as John Byrne (b.1940), and live etching classes which utilise a beautifully preserved 19th-century printing press which belonged to the distinguished etcher E S Lumsden (1883-1948).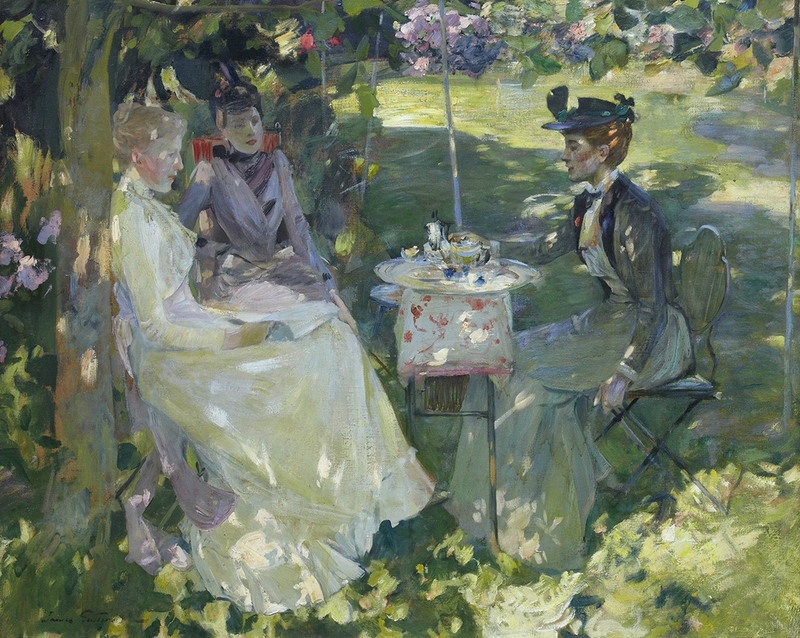 James Guthrie PPRSA, Midsummer. Courtesy Royal Scottish Academy of Art & Architecture
One room focuses on Sir James Guthrie (1859-1930) and the 1910 transfer, featuring major works from both the RSA and NGS, by Guthrie and other artists such as William Dyce (1806-64) and Joseph Noel Paton (1821-1901), and a specially commissioned sculpture of Guthrie by Kenny Hunter (b.1962). There also is a room of outstanding portraits of RSA Presidents and artists, showcasing key works by David Allan (1744-96), Elizabeth Blackadder (b.1934) and Alberto Morrocco (1917-98).

John Leighton, Director-General of the National Galleries of Scotland, said: "The NGS and the RSA have a shared history and together we occupy a central place in the past, present and future of the arts in Scotland. We now work very closely together and we are delighted to have partnered with the Royal Scottish Academy (RSA) to help deliver what is set to be a historic show. Visitors to the exhibition can soon enjoy some exceptional works by artists both past and present, with items from the national collection complementing the rich and important holdings of the RSA."
4 November 2017 - 7 January 2018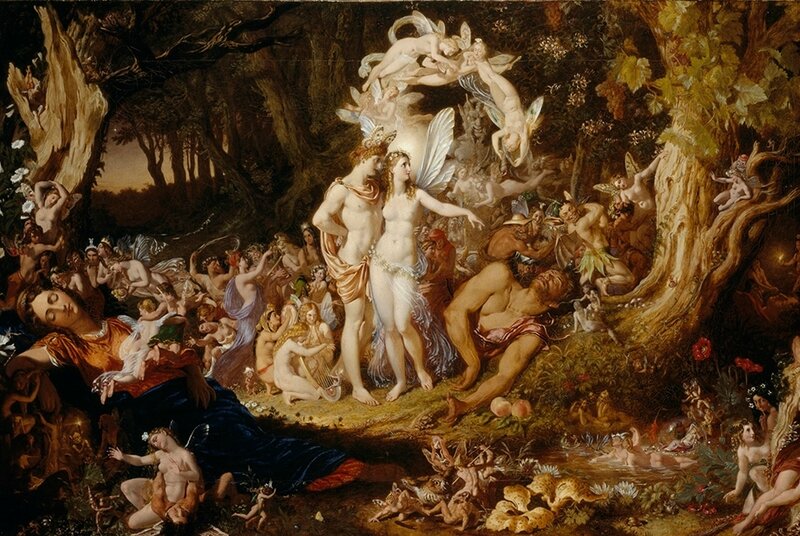 Sir Joseph Noel Paton (1821-1901), The Reconciliation of Oberon and Titania, 1847. Oil on canvas, 76.2 x 122.6 cm. Collection: National Galleries of Scotland. Purchased by the Royal Scottish Academy 1848; transferred and presented to the National Gallery of Scotland. Photo: Antonia Reeve.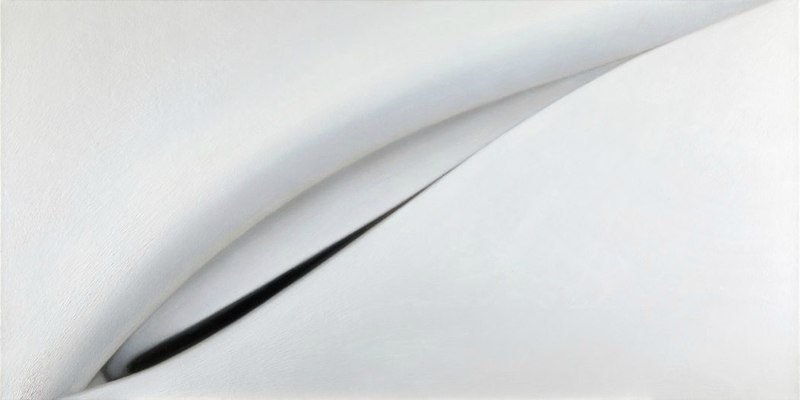 Alison Watt RSA, Cleft. Courtesy Royal Scottish Academy of Art & Architecture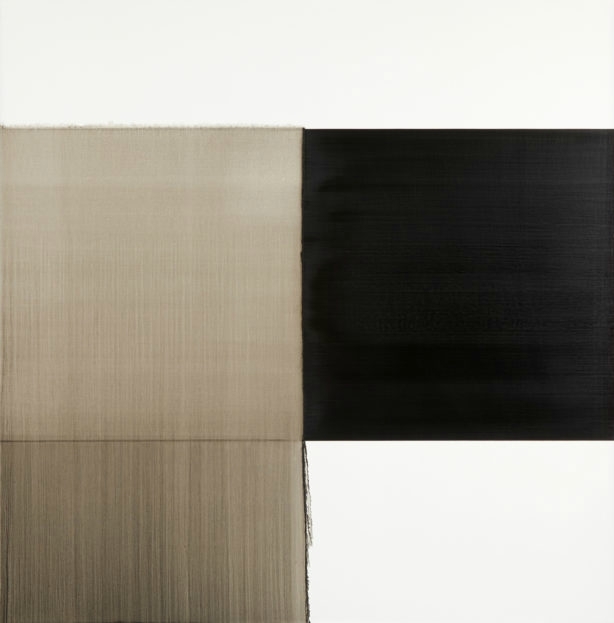 Callum Innes RSA, Exposed Painting Lamp Black. Courtesy Royal Scottish Academy of Art & Architecture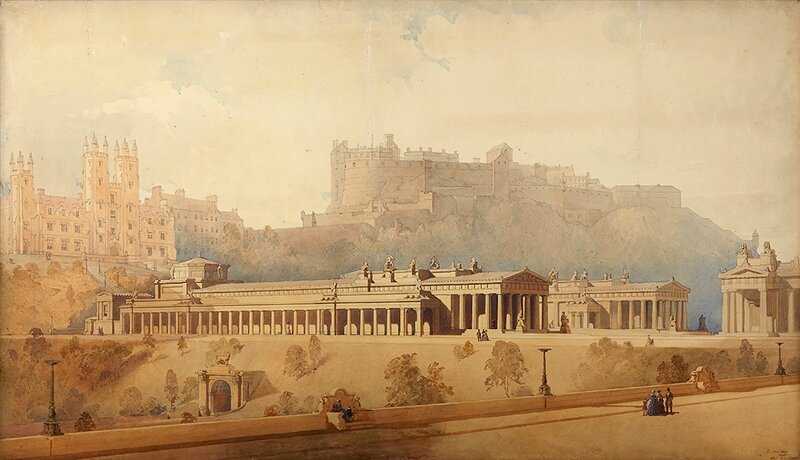 Thomas Hamilton RSA, Design for National Gallery and Royal Scottish Academy. Courtesy Royal Scottish Academy of Art & Architecture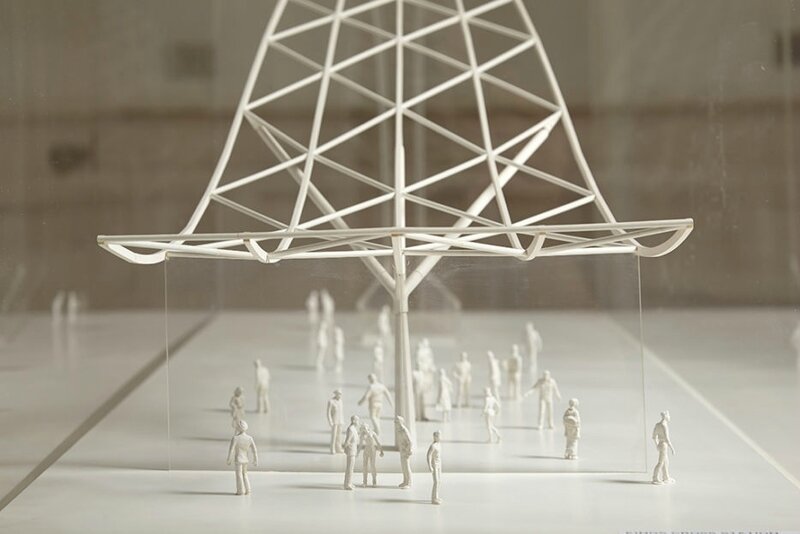 John McAslan RSA, Kings Cross Station, London, Model. Courtesy Royal Scottish Academy of Art & Architecture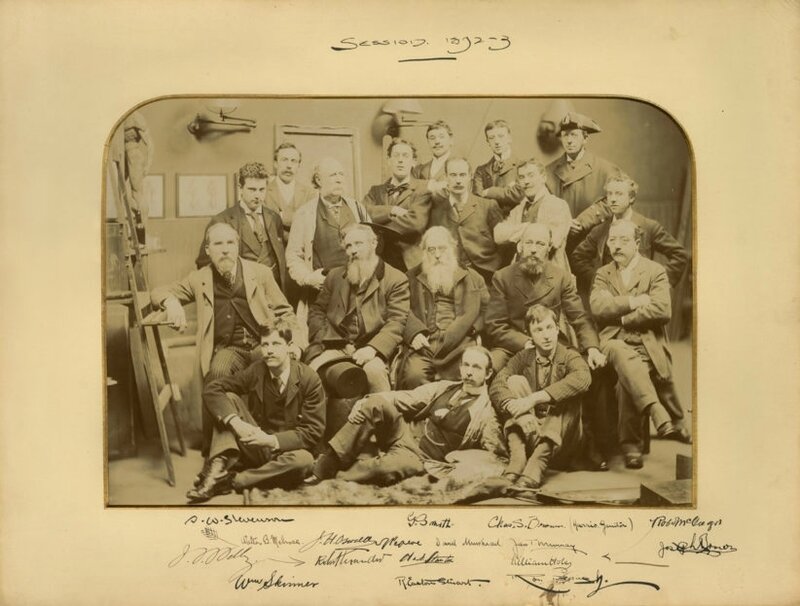 RSA Life Class 1892-93, group photo including S J Peploe, Photographer Unknown. Courtesy Royal Scottish Academy of Art & Architecture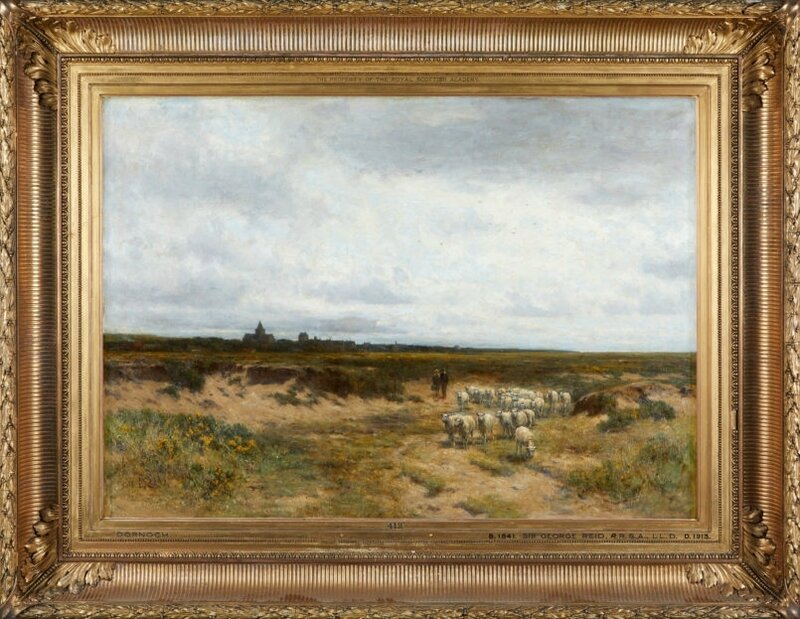 Sir George Reid PPRSA HRHA, Dornoch. Courtesy Royal Scottish Academy of Art & Architecture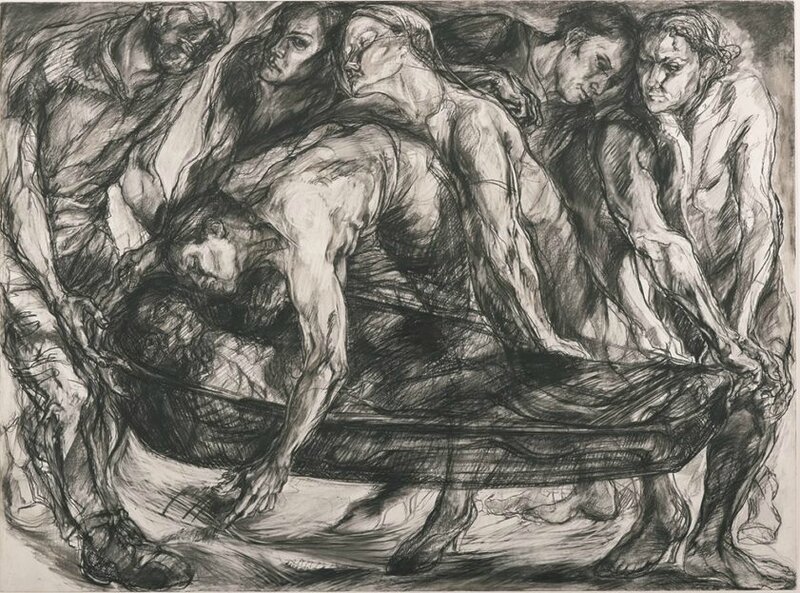 Beth Fisher RSA, Burial II. Courtesy Royal Scottish Academy of Art & Architecture
Robert Scott Lauder RSA, Presentation of the Virgin in the Temple - after Titian. Courtesy Royal Scottish Academy of Art & Architecture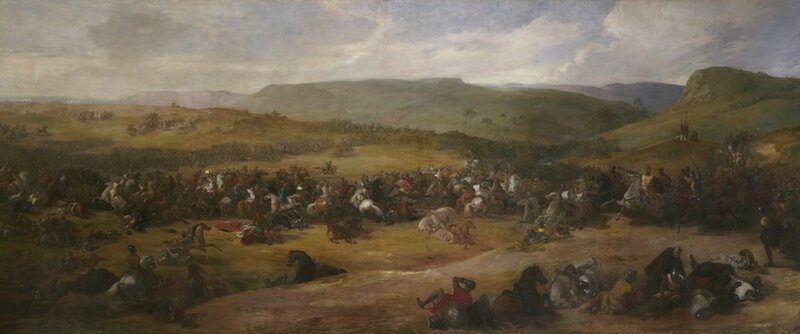 William Allan PPRSA, The Battle of Bannockburn. Courtesy Royal Scottish Academy of Art & Architecture