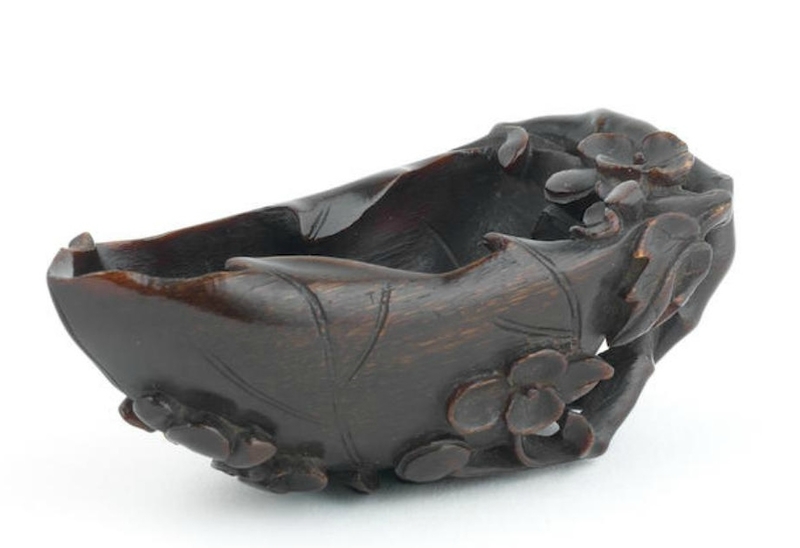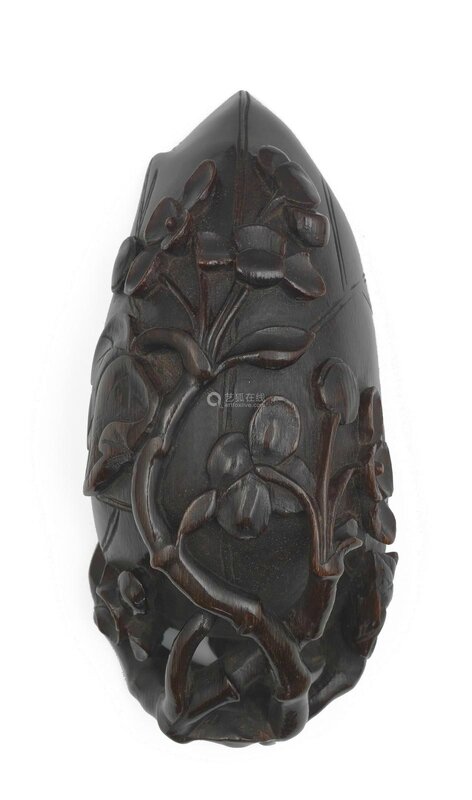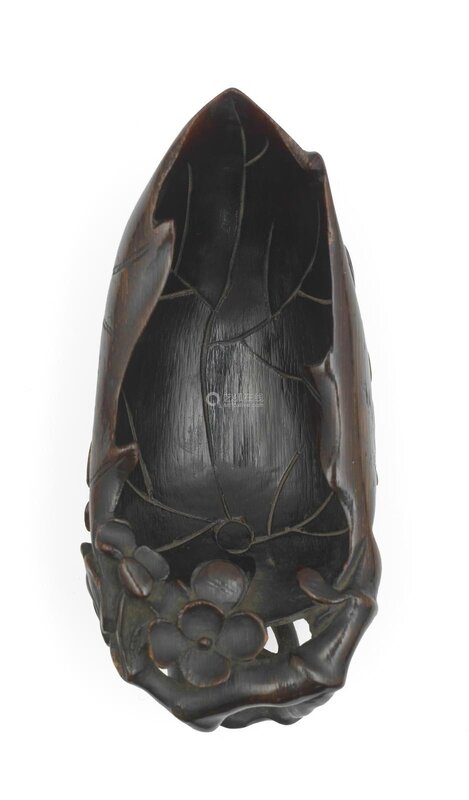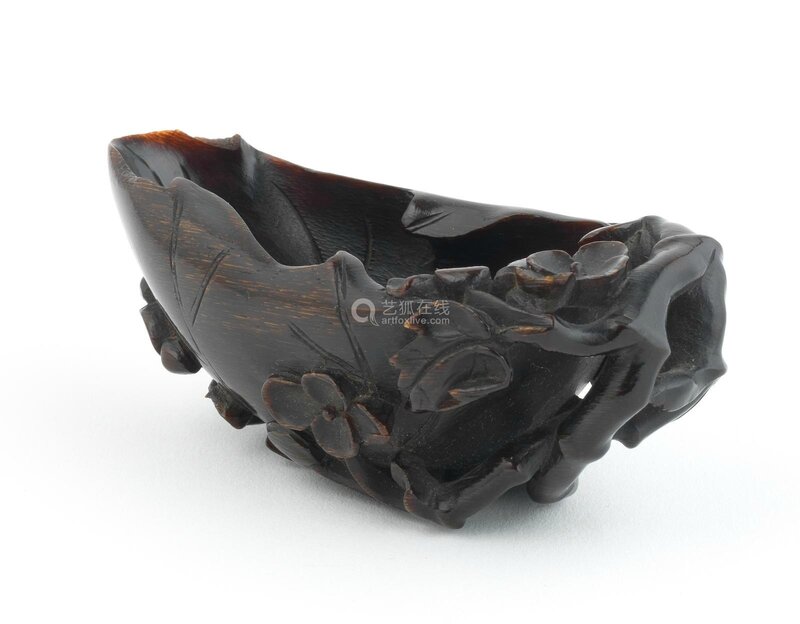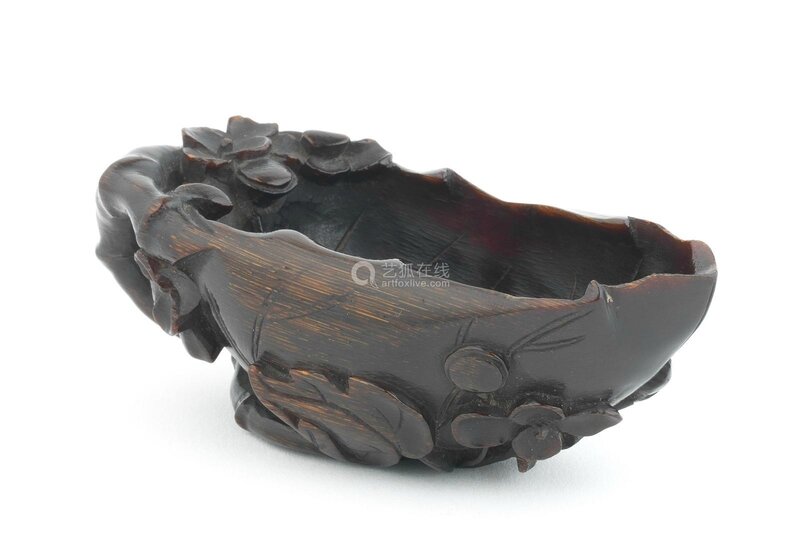 Lot 152. A rare rhinoceros horn leaf-shaped libation cup, 17th-18th century. Estimate GBP 5,000 ~ 8,000. Sold for £22,500 (€25,461). Courtesy Bonhams.
The dark-chocolate-toned horn well carved in the form of a curling artemisia leaf with incised veins, the handle formed of entwined branches issuing further leaves and flowers. 9cm (3 1/2in) long.
Provenance: an important European private collection.
Published and Illustrated: J.Chapman, The Art of Rhinoceros Horn Carving in China, London, 1999, p.105, pl.95.
Note: The present lot is particularly rare for the method in which its shape was formed: rather than the typical method of carving the horn into the required form, a small section was cut from the side wall of the rhinoceros horn, and subsequently soaked until it was pliable enough to be curled into shape by hand; see J.Chapman, ibid., p.105.

Compare a related 'lotus leaf' rhinoceros horn libation cup, 17th century, which was sold by Christie's London, 11 July 2006, lot 42; and see also another rhinoceros horn 'lotus leaf' libation cup, 17th/18th century, which was sold at Christie's London, 15 May 2007, lot 48.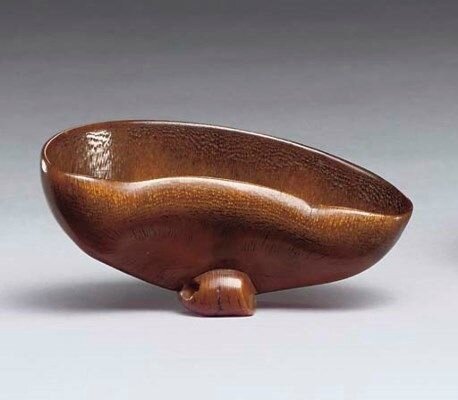 An unusual rhinoceros horn travelling cup, 17th century. Sold for 19,200 GBP at Christie's London, 11 July 2006, lot 42. © Christies Images Ltd 2006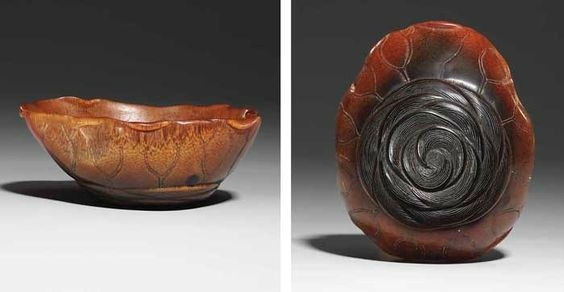 A rhinoceros horn libation cup, 17th-18th century. Sold for 11,400 GBP at Christie's London, 15 May 2007, lot 48. © Christies Images Ltd 2007
Bonhams. FINE CHINESE ART, 9 Nov 2017, 10:30 GMT, LONDON, NEW BOND STREET