Selenite, Robert R. Wiener Collection. Photo by Paul Mutino.
GREENWICH, CONN.- Visitors to the Bruce Museum can take a global tour of the splendor, wonder, and science of minerals as Treasures of the Earth: Mineral Masterpieces from the Robert R. Wiener Collection opens to the public.

Continuing through April 1, 2018, this exhibition offers a rare chance to discover the wondrous beauty and amazing properties of world-class minerals from a remarkable private collection. Approximately 100 dazzling specimens are on display, ranging from intricately connected cubes of pyrite, to dazzlingly clear crystals of selenite, to fiery red hexagons of vanadinite.

Robert R. Wiener, chairman of MAXX Properties, a fourth-generation, family-owned real estate company based in Harrison, N.Y., has built this comprehensive collection over the past four decades. The collection includes minerals from Madagascar, China, Peru, Australia, Morocco, the United States, and beyond. Many examples of unusual crystal forms, rare combinations of multiple minerals growing together, and eye-catchingly enormous specimens are all featured. Visitors will learn about the key aspects of mineralogy and the critical roles minerals play in everything from nutrition to smart phones.

"I'm delighted to be able to share my collection, and my passion," says Wiener, whose own introduction to the world of minerals came on a visit to the Museum of Natural History with his grandmother, when he was seven. "The world of the dinosaurs was amazing … but the rooms filled with sparkling crystals? I was transfixed and fascinated," Wiener adds. "It's a happy experience to spread knowledge and open the eyes of the uninitiated to a world with an allure that lasts forever."

"We are thrilled to exhibit these truly remarkable specimens," says Dr. Daniel Ksepka, Curator of Science. "Each specimen brings to life a different facet of the seemingly endless variety of forms and colors found in the world of minerals. We hope the exhibition will introduce a new generation to the fascination of minerals."
November 11, 2017 - April 1, 2018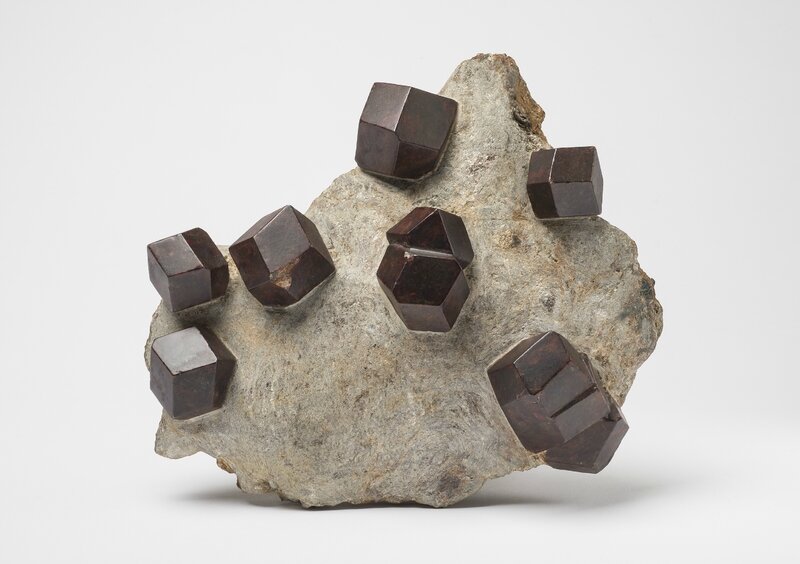 Garnet, Robert R. Wiener Collection. Photo by Paul Mutino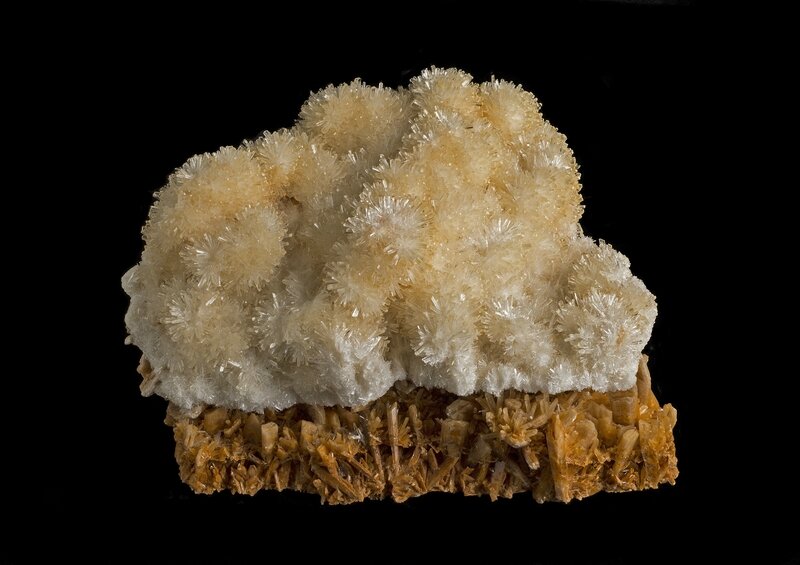 Gypsum "Ram's Horn" (Selenite), Robert R. Wiener Collection. Photo by Paul Mutino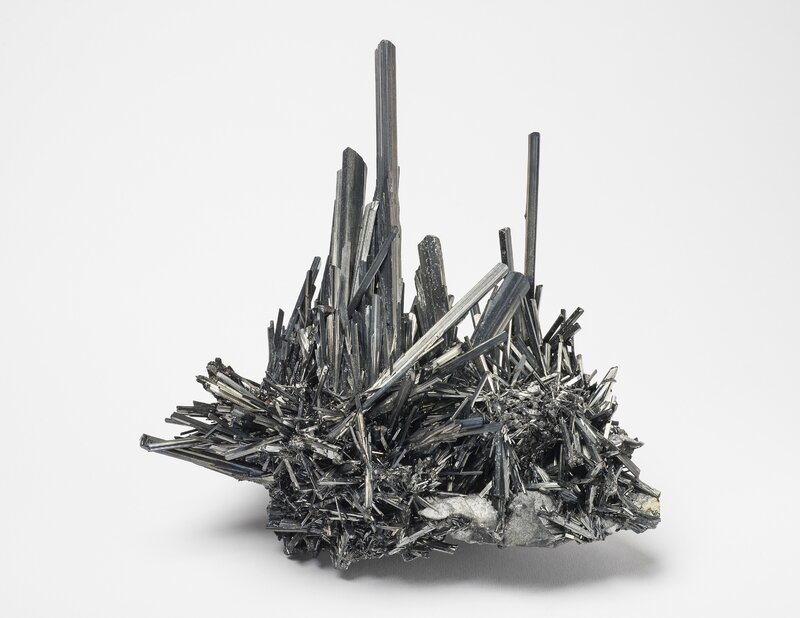 Stibnite, Robert R. Wiener Collection, Photo by Paul Mutino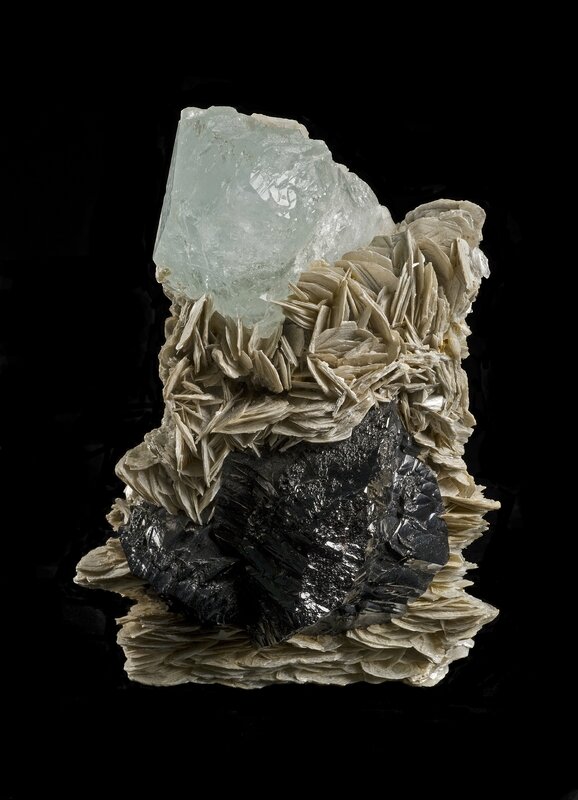 Aquamarine and Cassiterite on Muscovite, Robert R. Wiener Collection. Photo by Paul Mutino
Malachite on Azurite, Robert R. Wiener Collection. Photo by Paul Mutino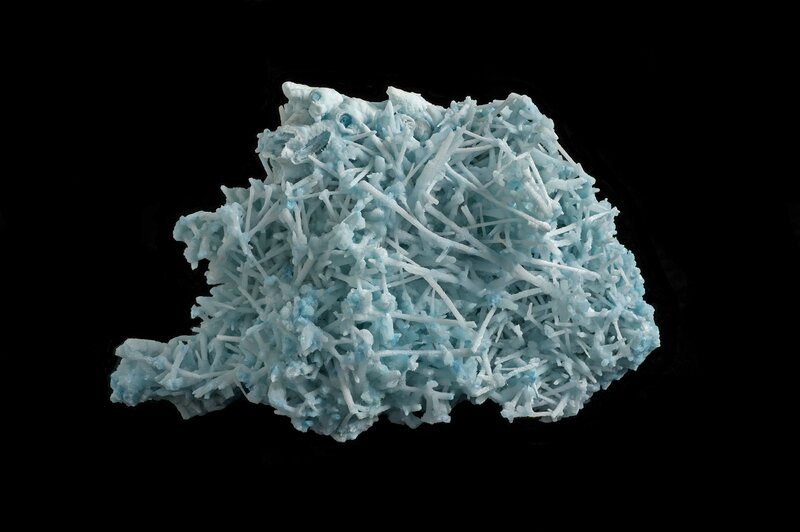 Aragonite, Robert R. Wiener Collection. Photo by Paul Mutino
Chalcopyrite, Robert R. Wiener Collection. Photo by Paul Mutino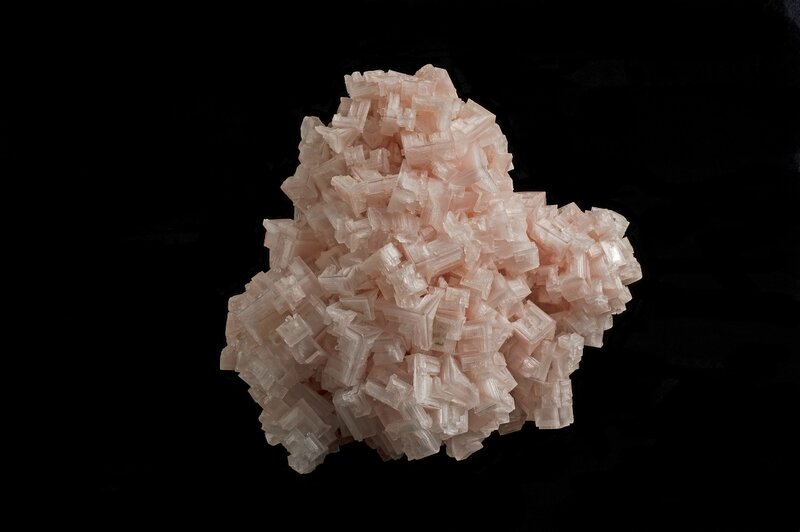 Pink Halite, Robert R. Wiener Collection. Photo by Paul Mutino