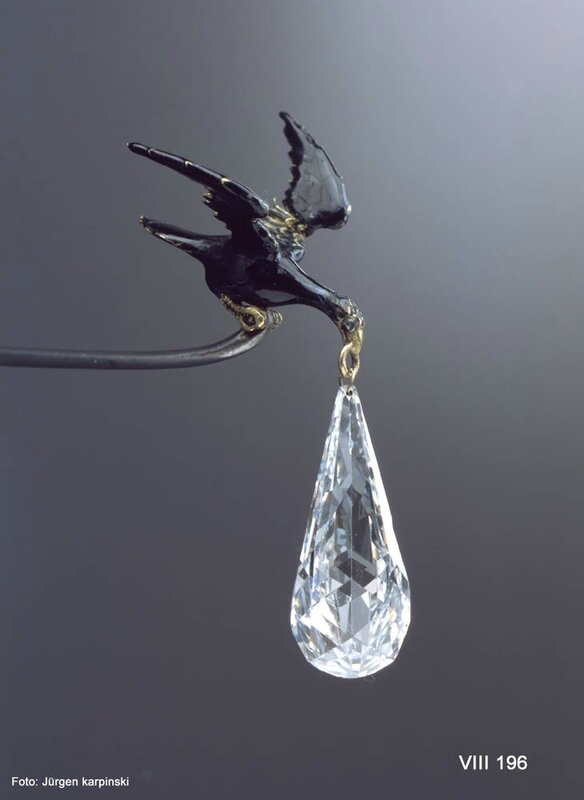 Hairpin with a long brilliant drop worn by an eagle, Johann Melchior Dinglinger (1664-1731), jeweler. Dresden, 1713, changed to 1719. Gold, enamel, two very small diamonds; Drops (VIII 37) of about 17.553 ct. Wing width of the eagle 2.7 cm. Green Vault, VIII 196. © Staatliche Kunstsammlungen Dresden.
Not only the Saxon rulers of the 18th century, also their wives made considerable effort in jewelry.
Initially, the jewels of the electoral queens were exclusively their private property, over which they decreed their own responsibility.
This changed around the middle of the 18th century.
The jewel inventory of 1750 recorded a brilliant necklace created by Jean Jacques Pallard for Maria Josepha, the wife of August III.
It had been added as an item of considerable value to the brilliant set.
The earliest jewel of the "Diamonds and Pearls of the Queens" probably comes from the possession of Maria Josepha: a hairpin with a black, Habsburg eagle, which has an extraordinarily beautiful and pure diamond drop of 17.553 ct.
holding in his beak.