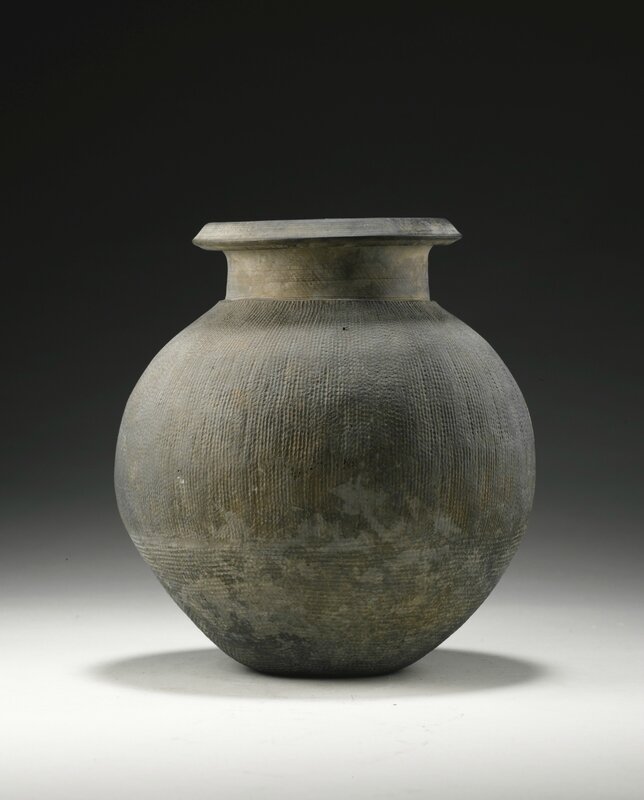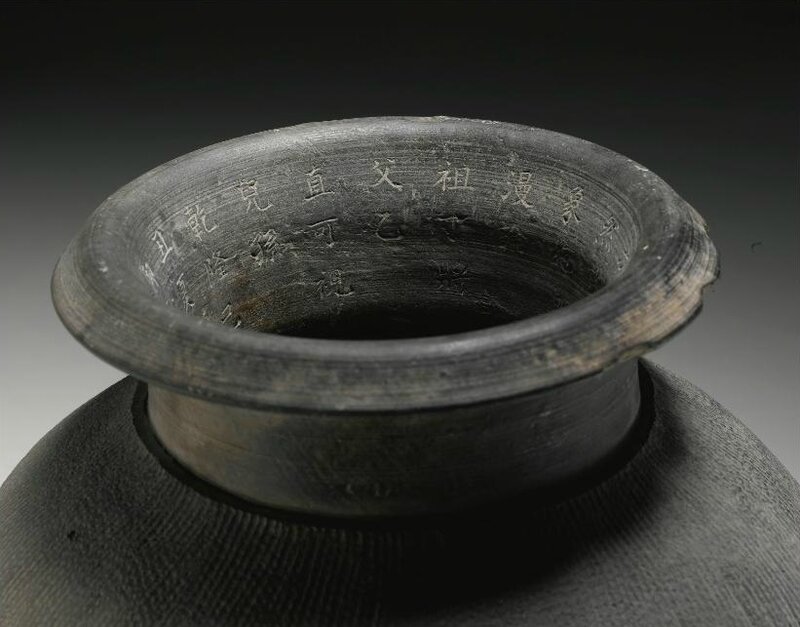 Lot 211. An Imperially Inscribed Grey Pottery Jar. The Vessel, Zhou Dynasty-Warring States Period, The Qianlong Inscription Dated 1769; 26cm., 10 1/4 in. Estimate 20,000 — 30,000 GBP. Lot sold 735,650 GBP. Photo: Sotheby's
he globular body rising from a slightly concave base to a short cylindrical neck with everted rim, impressed around the exterior with a geometric pattern and incised to the inside of the neck and rim with eight five-character lines, composed by the Qianlong Emperor in the Summer of the cylindrical year jichou, and inscribed by Imperial order, seal Dechong fu (Tally of Virtue Replete).
Provenance: Collection of Sir Percival and Lady David.
Sotheby's, London, 5th December 1961, lot 25.
Bluett's, London.
Literature: R.L. Hobson, A Catalogue of Chinese Pottery and Porcelain in the Collection of Sir Percival David, London, 1936, p. 181.
Note: The inscribed poem is titled Yong Taozun (Song for a Pottery Zun Wine Vessel), recorded in the Yuzhi shiji (Imperial Poetry Collection), compiled in the Siku quanshu (Library of the Four Treasures), third collection (sanji), 79:17a. It can be translated as follows:
Potter's clay successfully formed this zun,
No different than if cut out of the earth intact!
Arrayed in antiquity with wooden and bamboo vessels,
It had the same origin as very agriculture itself.
Lifting it to drink, I look loftily into the distance,
But, for the way it looks, have nothing to say,
Though the "Ancestor Ding" and "Father Yi" vessels,
It's immediately obvious, are its direct descendants.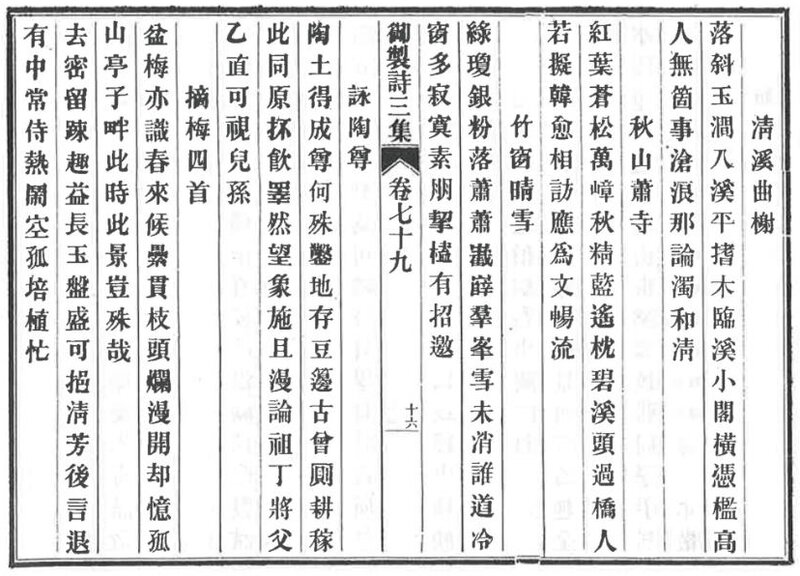 Sotheby's. Fine Chinese Ceramics & Works of Art, London, 7 november 2012