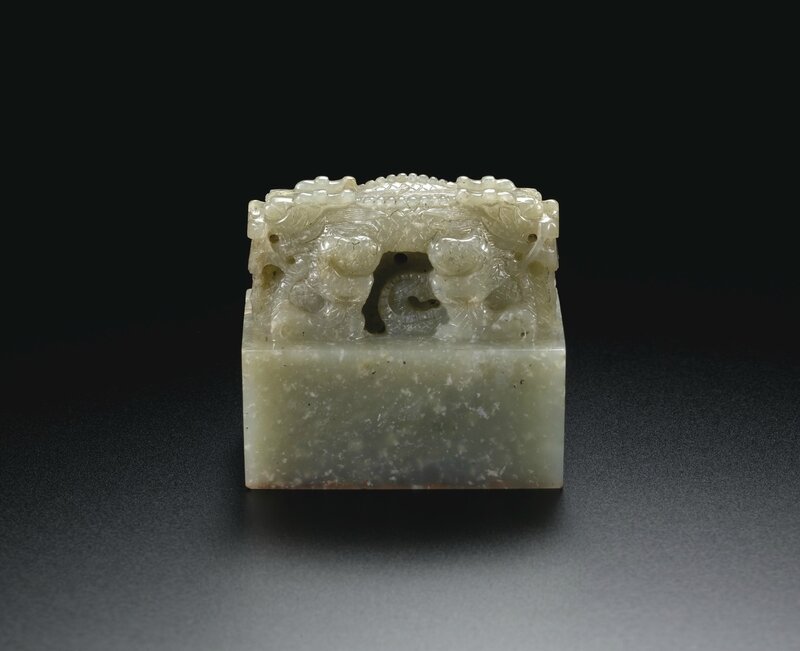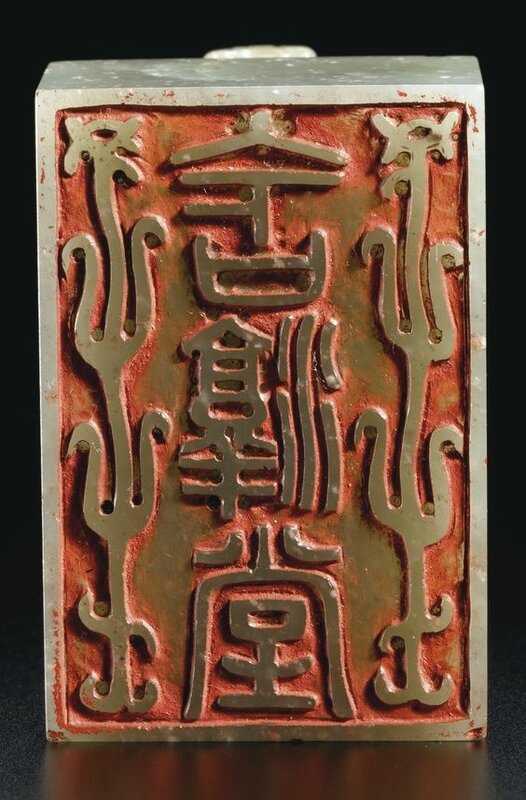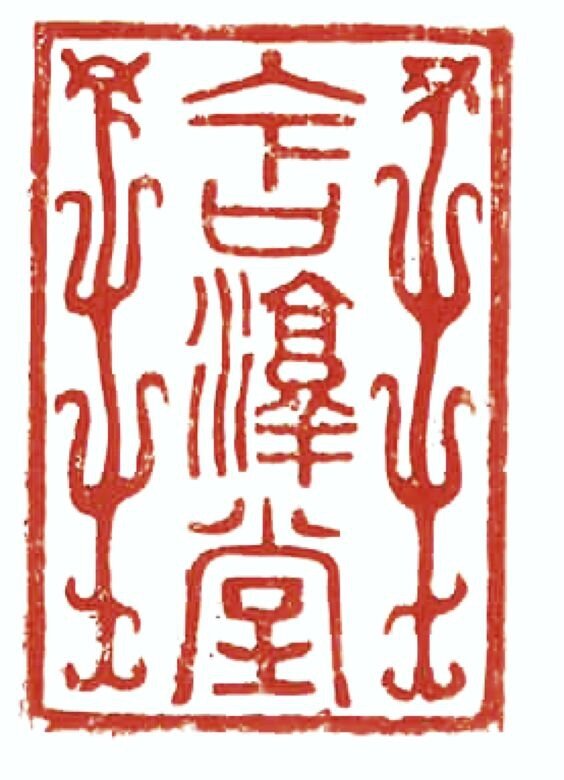 Lot 3013. An imperial celadon jade 'Han Chun Tang' seal, Qing dynasty, Jiaqing period (1796-1820); 6 by 4.1 cm., 2 3/8 by 1 5/8 in. Estimation 750,000 — 950,000 HKD. Lot sold 4,840,000 HKD. Photo: Sotheby's 2013
of rectangular form, surmounted by a pair of addorsed dragons, each deftly carved with bulging eyes and flared nostrils above curling whiskers and a partially open mouth revealing sharp fangs, the scales and flowing mane finely defined with incisions, the two muscular bodies tightly intertwined and crouching low on the haunches, pierced through the centre with an aperture to thread a tassel, the underside deeply carved in positive script with the three characters Han Chun Tang (Hall of the Preservation of Purity) flanked between two stylised kui dragons, the stone of a pale moss-green tone mottled with icy inclusions and finished with a smooth patina.
Note: The Hanchuntang (Hall of the Preservation of Purity) was built during the Kangxi period in the West of the Shenghua Temple, located in the Haidian district in Beijing. The Shenghua Temple was favoured as a residence by the Kangxi and Qianlong Emperors during their travels. It was destroyed during the late Qing period.
The present jade seal is recorded in the Jiajing Baoshou. For another Jiaqing double dragon seal, see one carved from white jade to commemorate the emperor's sixtieth birthday, on the 24th year of his reign (corresponding to 1819), sold at Christie's Hong Kong, 30th May 2005, lot 1235.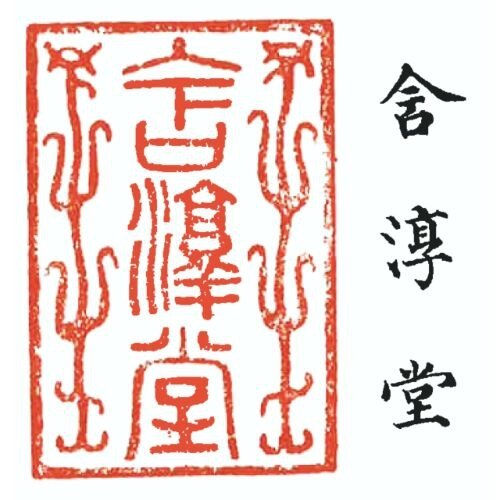 Impression from "The Jiaqing Baoshou", The Palace Museum, Beijing.