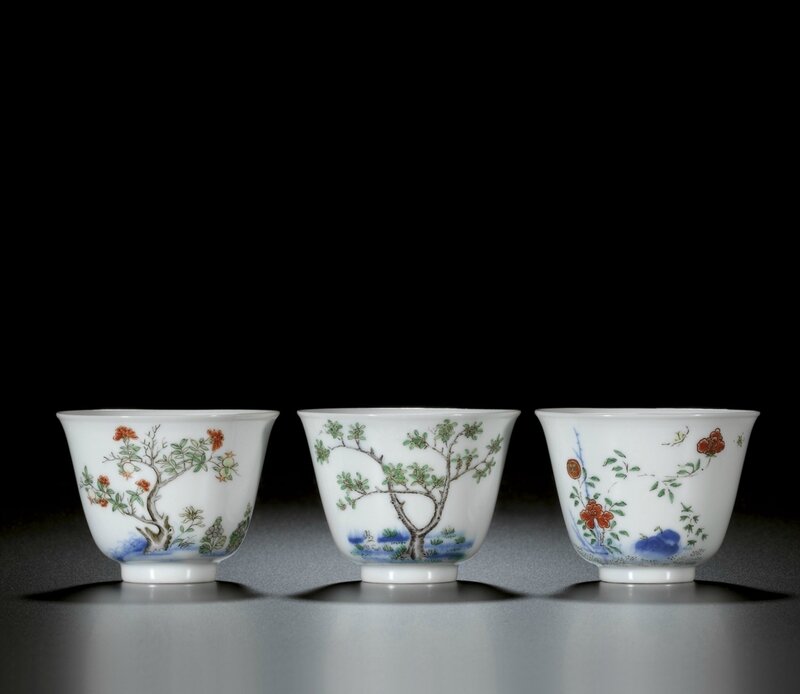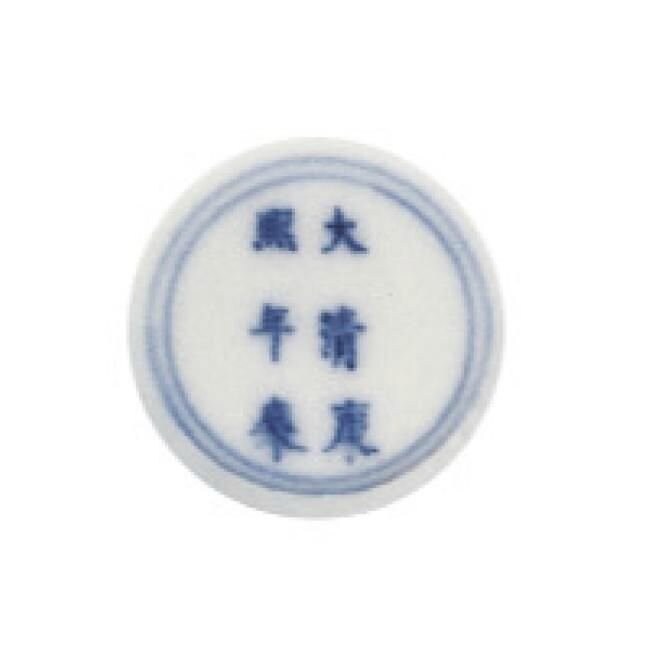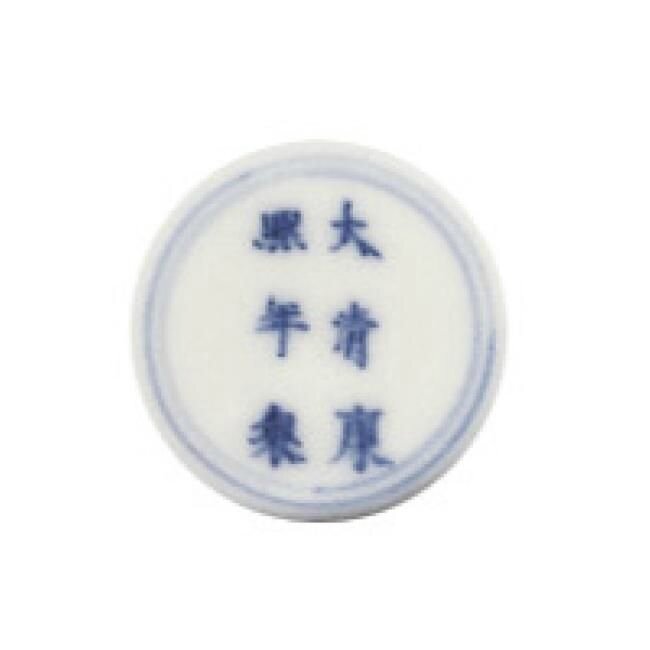 Lot 1614. Three 'month cups', Marks and period of Kangxi (1662-1722); 6.5 cm., 2 1/2 in. Estimate 800,000—1,000,000 HKD. Lot Sold 1,700,000 HKD. Photo Sotheby's 2009
each delicately potted with steep sides and slightly everted rim, painted on the exterior in soft underglaze-blue and various-coloured enamels, each depicting different scenes: a flowering and fruiting pomegranate tree among flowers signifying the fifth month; a hare under a cassia tree signifying the eighth month; insects hovering around a rose bush and rocks signifying the tenth month, each cup inscribed with a seasonal couplet by a Tang poet bearing individual seal marks in underglaze-blue, inscribed with six-character marks within double circles in underglaze-blue (3).
Note: Sets of twelve month cups were commissioned by the Qing emperors to display their opulence and create a sense of imperial prosperity and strength throughout every month of the year. The emperors would have dined in solitary, using only the relevant cups for the right month of the year.
Each cup has a specific floral decoration, accompanied by a seasonal couplet from a Tang poet. The Emperor Kangxi was known to inaugurate the practice of shipping small quantities of blank porcelain cups from Jingdezhen to the enamel workshops at his palace. A complete set of famille verte month cups of Kangxi mark and period are in the Idemitsu Museum of Art, Tokyo, from the collection of J. M. Hu, sold in our New York rooms, 4th June 1985, lot 50, and illustrated in Chinese Ceramics in the Idemitsu Collection, 1987, pl. 221.
The inscription of the fifth month cup reads, lu se zhu lian ying, xiang feng fen bi zhe. 'Its colour unfolds like the sun or pearl curtains, the breeze bears its fragrance in the shade of the white-washed wall.'
The inscription of the eigth month cup reads, zhi sheng wu xian yue, hua man zi ran qiu. 'Its branches are growing for months and months, once it is in full bloom, autumn has clearly arrived.'
The inscription of the tenth month cup reads, bu sui qian zhong jin, du fang yi nian hong. 'Unlike a thousand other planets that perish, this one alone blazes red throughout the year.'
Four complete sets have been offered for sale: one from the collection of Mr. and Mrs. R. H. R. Palmer, in our London rooms, 28th May 1968, lot 124; one from the collection of Paul and Helen Bernat, in these rooms, 15th November 1988, lot 22, and in the Jingguantang Collection; also sold in these rooms, 20th May 1987, lot 576, another in 19th March 1991, lot 543.
Sotheby's. Fine Chinese Ceramics & Works of Art, Hong Kong, 08 Oct 2009