Corinthian helmet. Bronze. Greece, Archaic period, 650 BC. H 36.8 cm. © ArtAncient
Corinthian helmets are the most striking and immediately recognisable of all ancient Greek helmets; emblematic of ancient Greece and its soldier-citizen, the Hoplite.
Provenance: Heiner collection, Bonn, Germany, prior to 1991; Antiken-Kabinett, Frankfurt (List-n° 0456) by 1991.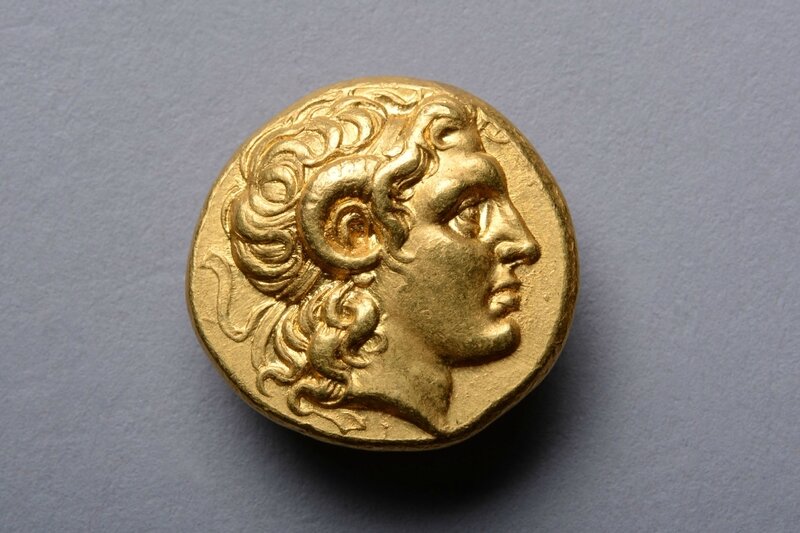 Gold stater with the portrait of Alexander, Macedonia, minted under King Lysimachos, circa 297-281 BC, Ø 1.86 cm. © ArtAncient
Struck with the image of the deified Alexander the Great, shown wearing a diadem and with the horn of Ammon emerging from his wild hair.
Provenance: Swiss private collection.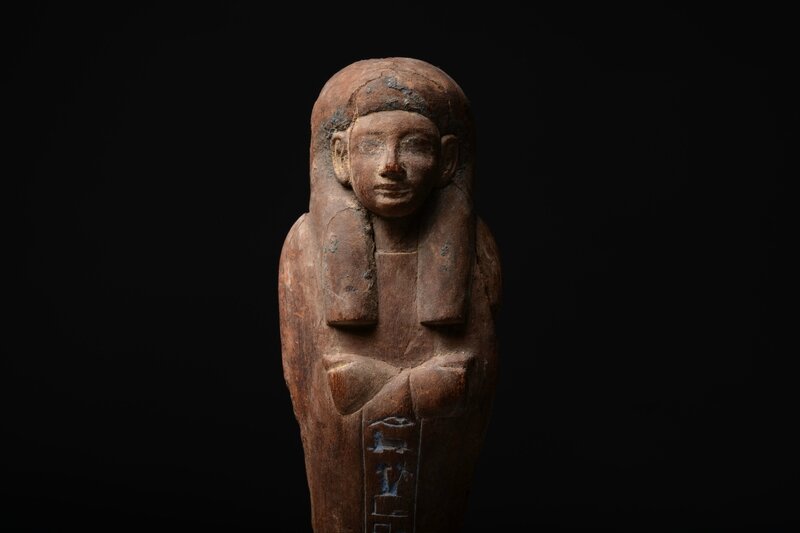 New Kingdom Shabti. Wood. Egypt, 18th Dynasty, 1550-1295 BC. H 24 cm. © ArtAncient
The only surviving shabti known for Iweferbaku. Finely modelled, with remnants of blue and gold gesso and Egyptian blue. A single frontal column of hieroglyphs reads, 'The Osiris, Keeper of the Chamber of Amun, Iweferbaku'
Provenance: collection of Mrs. J. Pearson, United Kingdom, acquired 1930s.
ArtAncient at BRAFA, 27 Jan - 4 Feb 2018, Stand 86d. 31 Imperial RoadUK-SW62FR London. t +44 (0)203 621 08 16. us@artancient.com - www.artancient.com