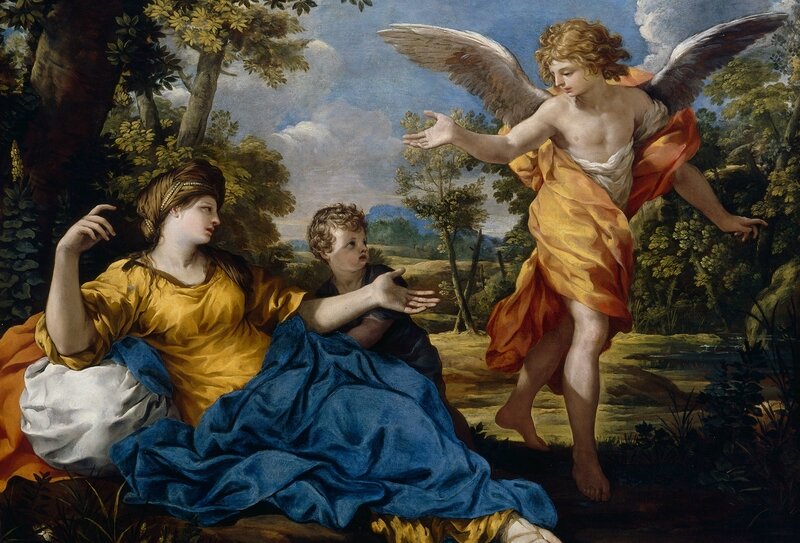 Pietro da Cortona (Pietro Berrettini) (Cortona 1596–1669 Rome). Hagar and the Angel, ca. 1643. Oil on canvas, 114.3 × 149.4 cm. Bequest of John Ringling, 1936, SN 132. Courtesy © Florida International University
MIAMI - Courageous heroines and deceptive femmes fatales abound in the Old and New Testaments. From Judith to Esther, Salome to Mary Magdalene, Delilah to Lot's Daughters and Potiphar's wife, these women — perceived as dangerous to society — shaped biblical history. The Patricia and Phillip Frost Art Museum FIU presents the world premiere of Dangerous Women, the timely new exhibition that explores shifting perceptions of these historic characters, whose power to topple the strongest of male rulers made them "dangerous" but whose strength serves as an historical foundation for thinking about contemporary causes (including the "Me Too" movement).
While some were portrayed as paragons of family goodness who saved their people, others were shown as harlots and hussies, purveyors of sin, deadly temptresses and seductresses. Featuring spectacular and thought-provoking Old Master paintings from the John and Mable Ringling Museum of Art, Dangerous Women showcases more than twenty paintings and etchings of women found in the Bible by 16th and 17th century artists, including: Pietro da Cortona, Fede Galizia, Pordenone, Giovanni Andrea Sirani and Francesco del Cairo. Many of these works are accompanied by Old Master prints and drawings, including JanSaenredam's series Famous Women of the New Testament. The exhibition concludes with modern and contemporary works, including the sensuous Salome (1901) by Robert Henri, and Portrait of Mamma Bush (2010) by Mickalene Thomas.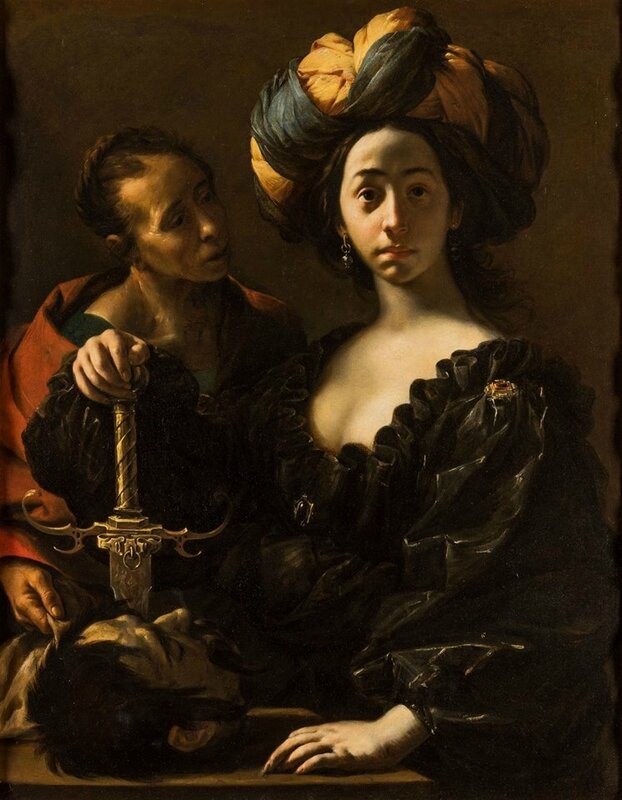 Francesco Cairo (Italian, Milanese, 1607-1665), Judith with the Head of Holofernes, ca. 1633-37, Oil on canvas, 46.8 × 37.1 inches, Museum Purchase, 1966, SN 798.
The opening reception is free and open to the public on Saturday, February 17, from 4:00-7:00 p.m. The museum presents a panel discussion about feminism in art history and the lives of women in Renaissance society, on the day of the opening from 3:00-4:00 p.m. Led by the museum's Director, Dr. Jordana Pomeroy, panelists include: Kimberly Dennis, PhD, Associate Professor in the Department of Art & Art History and Program in Sexuality, Women's & Gender Studies, Rollins College; Mary D. Garrard, PhD, Professor Emerita of Art History, American University; and Guido Ruggiero, PhD, Professor of history and College of Arts and Sciences Cooper Fellow, University of Miami. The panel discussion is also free and open the public (RSVP required in advance). The museum is located on the campus of Florida International University
"Dangerous Women demonstrates how throughout history men have feared women who wield power through their intellect and sexuality," said Dr. Jordana Pomeroy, the Director of the Patricia and Phillip Frost Art Museum FIU. "This timely new exhibition of old-master paintings demonstrates how powerful women were feared, even when their acts were heroic," adds Pomeroy. "As the museum in Miami that distinguishes itself by presenting works that span all historical periods, we want our audiences to appreciate the narrative of women who are either victims of sexual violence or dominate powerful men, which feels utterly relevant to conversations trending right now. As remote as some of these works may initially appear, art history provides a lens with which to see shifting perceptions about women over centuries," said Dr. Jordana Pomeroy.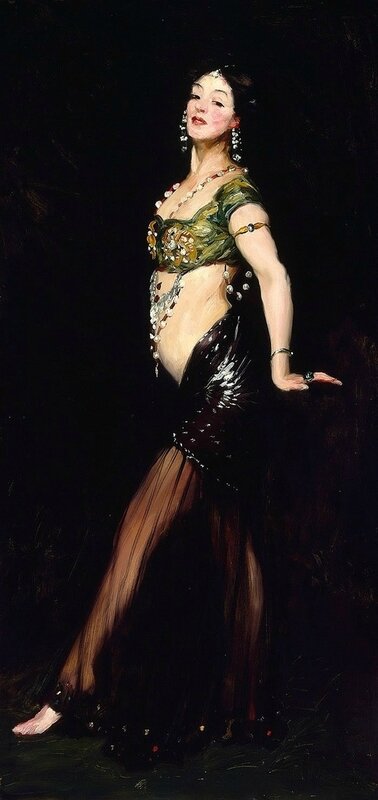 Whether these women were deemed as saints or sinners, their stories and passions shaped biblical history and these perceptions of women have been taught, reviewed and re-evaluated for centuries.
While some artists from the Renaissance and Baroque periods often included these characters as an excuse to paint the sensuous female nude form, other artists from these and other periods focused on the drama and morals contained in these women's stories.
Dangerous Women is a partnership between the Ringling Museum of Art (Florida State University), the Frost Art Museum (Florida International University) and the Cornell Museum (Rollins College). The exhibition is organized by the Ringling and will only appear at the Frost Art Museum FIU and the Cornell Museum. The exhibition is accompanied by a catalogue published by Scala Arts Publishers. The exhibition will be closed for a ticketed concert performance by the choral group Seraphic Fire onSaturday, March 10 (purchase tickets here).
Mickalene Thomas, Portrait of Mamma Bush, 2010, rhinestones, acrylic and enamel on wood (Girls' Club collection)