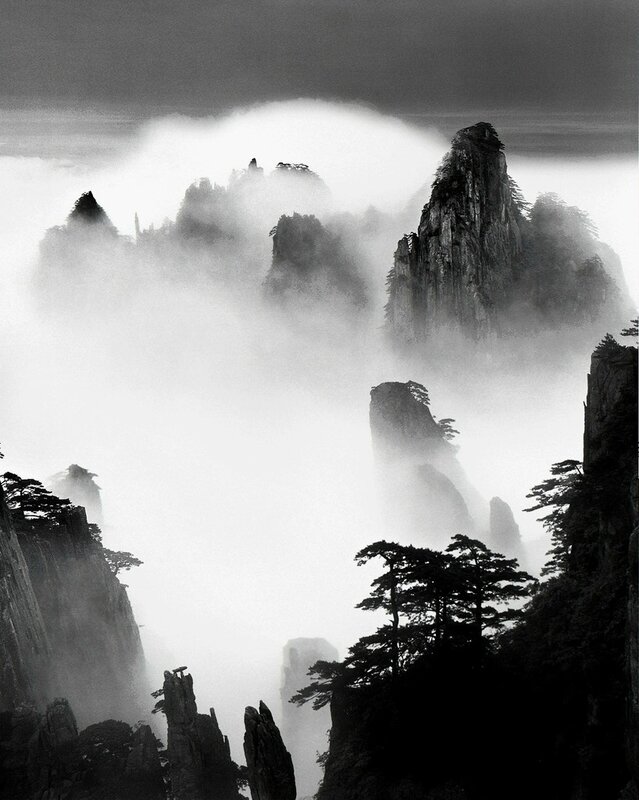 Wang Wusheng (born 1945), Huangshan A124: Disciples of Buddha and Fairy Maiden Peak, 2004 Inkjet print, 40 x 32 inches, 101.6 × 81.3 cm. On loan at China Institute Gallery. © Wang Wusheng
NEW YORK – An exhibition of contemporary photography will be on view at China Institute Gallery from February 8 through December 2, 2018. Art of the Mountain: Through the Chinese Photographer's Lens will survey work from more than 20 photographers. With over 60 photographs – many on view for the first time in the U.S – Art of the Mountain will present photographs that pay homage to the major mountain ranges of China.
In Chinese legend, mountains are the pillars that hold up the sky. Mountains were seen as places that nurture life. Their veneration took the form of rituals, retreat from social society, and aesthetic appreciation with a defining role in Chinese art and culture.
Art of the Mountain will consist of three sections: The Revered Mountains of China will introduce the geography, history, legends, and culture that are associated with Chinese mountains and will include photographs by Hou Heliang, Kang Songbai and Kang Liang, Li Daguang, Lin Maozhao, Li Xueliang, Lu Hao, Zhang Anlu, Xiao Chao, Yan Shi, Wang Jing, Zhang Jiaxuan, Zhang Huajie, and Zheng Congli.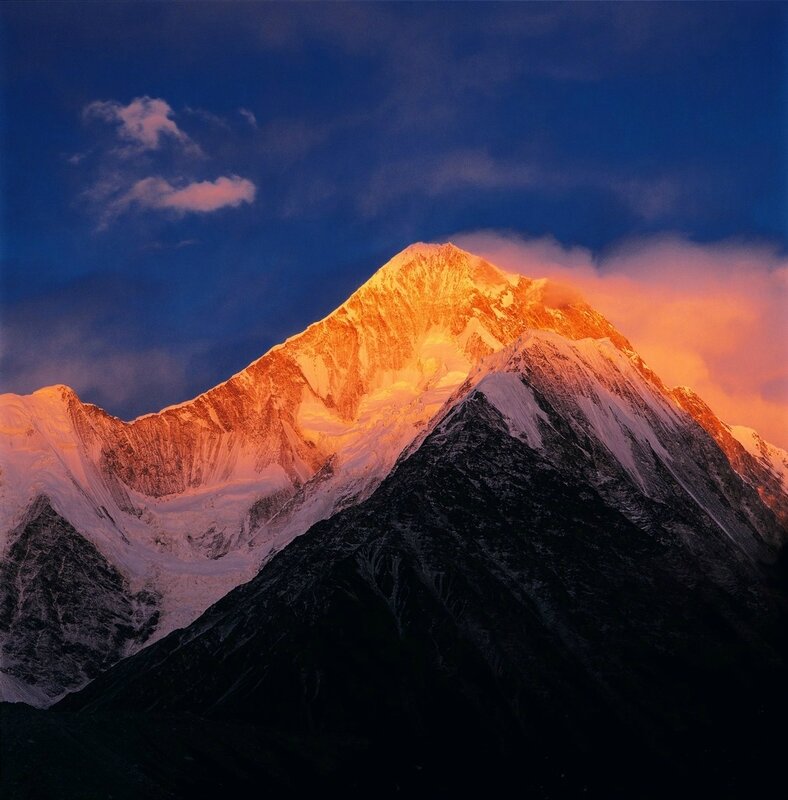 Zhang Anlu, Minyak Gankar in the Last Light of the Sun, 2003. On loan at China Institute Gallery. © Zhang Anlu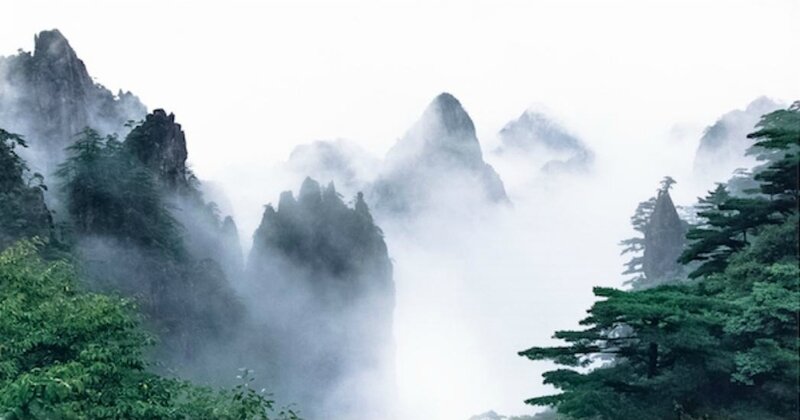 Zhang Jiaxuan, Huangshan: Flower Blooming on a Magic Brush Tip, 2001, 11 × 21 in, 27.9 × 53.3 cm. On loan at China Institute Gallery. © Zhang Jiaxuan
The renowned Chinese landscape painting aesthetic and its influence on contemporary photography is explored in the second section. Landscape Aesthetics in Photography will present work by Wang Wusheng (born 1945) who has spent much of his career photographing Mount Huangshan, also known as the Yellow Mountain. Located in Anhui province in northern China, Mount Huangshan with its 72 peaks has enchanted landscape painters for centuries with its extraordinary beauty. Inspired by the spectacular nature of the Mount Huangshan, Wang Wusheng has documented the mountain in all seasons, expressing its "inner worlds" and referencing the philosophical and aesthetic concepts of Chinese landscape painting and the ancient quest to purify the spirit and find renewal.
Wang Wusheng (born 1945), Huangshan A104, 1984, 24 × 40 3/8 in, 61 × 102.6 cm. On loan at China Institute Gallery. © Wang Wusheng
The last section, New Landscape Photography, will showcase artists using photography and new techniques to express their thoughts on the role of mountains in society, including the work of Hong Lei, Lin Ran, Lu Yanpeng, Shao Wenhuan, Taca Sui, Xiao Xuan'an, Yan Changjiang, Yang Yongliang, Yao Lu, Zeng Han, Gao Hui and Feng Yan.

Yang Yongliang, Peach Blossom Colony, from the series: Peach Blossom Colony No. 1, 2011, 33 3/8 × 92 1/8 in, 84.8 × 234 cm. On loan at China Institute Gallery. On loan at China Institute Gallery. © Yang Yongliang
The exhibition is curated by Willow Weilan Hai, Director, China Institute Gallery; Jerome Silbergeld, emeritus professor of Chinese Art and Archaeology at Princeton University; and photography critic and photographer Jiang Rong.
"Art of the Mountain articulates a vision of Chinese culture and documents its contributions to civilization," said Willow Weilan Hai, chief curator of the exhibition. "The search for eternal happiness, a happiness of spirit that reflects harmony, where nature heals all, is an essential part of Chinese culture. Chinese artists are employing photography to depict nature – and man's complicated relationship with it – often derived from Chinese philosophy about the natural world."
Among the highlights in the exhibition, which focuses on photographs from 1990 to 2017, will be aerial photographs by Hou Heliang (born 1953), telling stories of man's impact on the environment in Shandong province during the last 30 years. Taca Sui (born 1984) whose work is collected by the Metropolitan Museum of Art in New York, dedicated himself to the study of China's ancient poetry collection, The Book of Odes, considered a window into early Chinese civilization. His photography is infused with poetic stillness and the absence of human activity.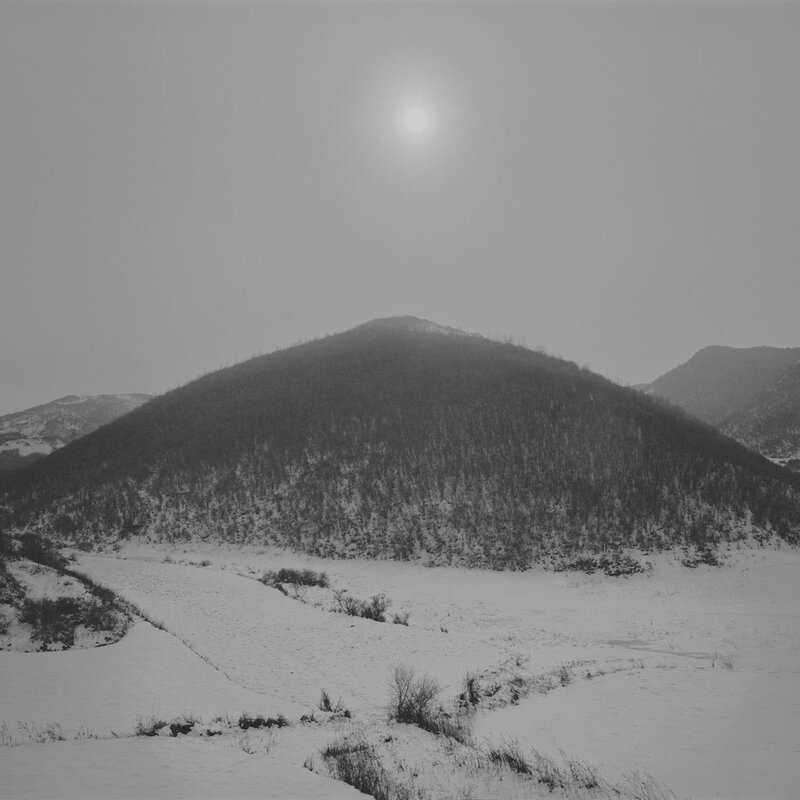 Taca Sui (born 1984), Mountains under the Sun, 2011, 39 1/2 × 39 1/2 in, 100.3 × 100.3 cm. On loan at China Institute Gallery. © Taca Sui
Yao Lu (born 1967) employs photomontage that reflects classical Chinese painting styles. Upon closer examination, his mountains and landscapes are in fact construction sites scaled in different proportions and comment on China's rapid industrialization. A celebrated mountaineer, Wang Jing (born 1975) is known for climbing the highest mountain peaks on earth to create her photographs. In fact, she holds the women's world record for the Explorers Grand Slam, consisting of scaling the "Seven Summits," the highest mountains on every continent including Everest, and hiking the North and South poles, which she accomplished in 143 days.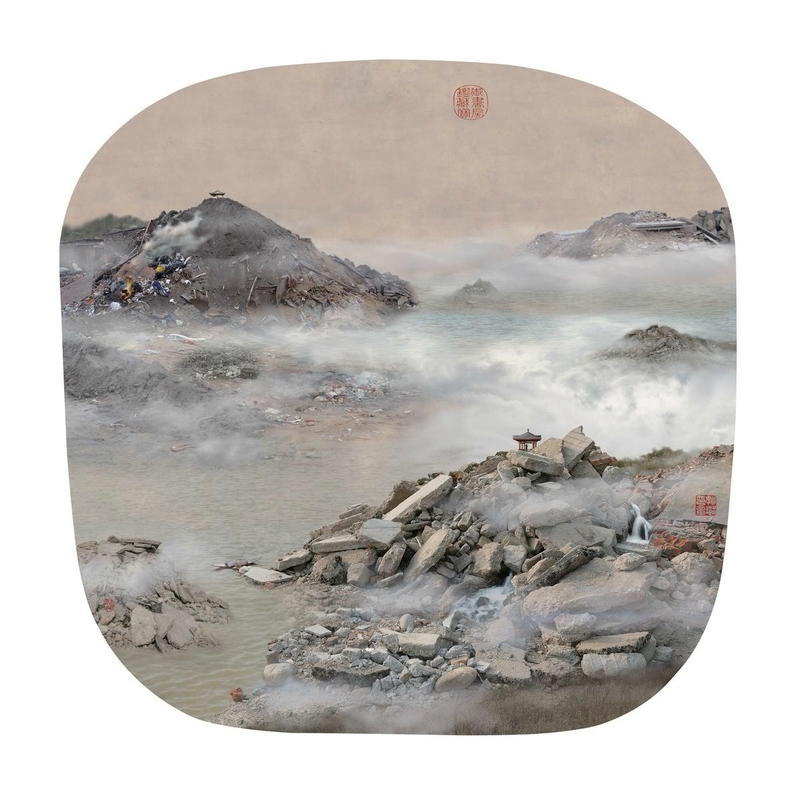 Yao Lu (born 1967), View of Autumn Mountains in the Distance, 2008, 26 1/2 × 26 5/8 in, 67.3 × 67.6 cm. On loan at China Institute Gallery. © Yao Lu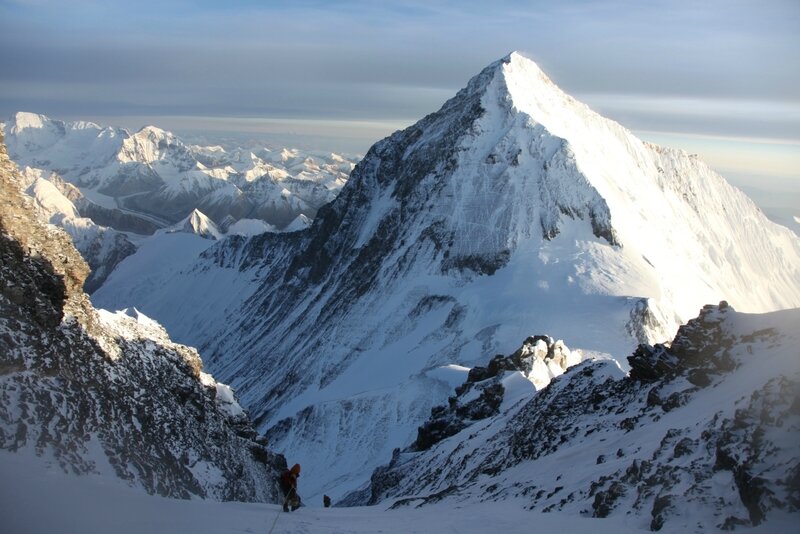 Wang Jing (born 1975), View from the Roof of the World, 2011, 15 × 26 1/4 in, 38.1 × 66.7 cm. On loan at China Institute Gallery. © Wang Jing
Yan Changijang and Xiao Xuan'an have collaborated on a series entitled Return to the Mountain, 2010-2011, which is reminiscent of traditional Chinese ink paintings and investigates man's relationship with nature. Notes Yan, "We wanted to express longing. Our society has become so complex, people wish to return to a sense of peace. I think this series expresses this quality of modern life."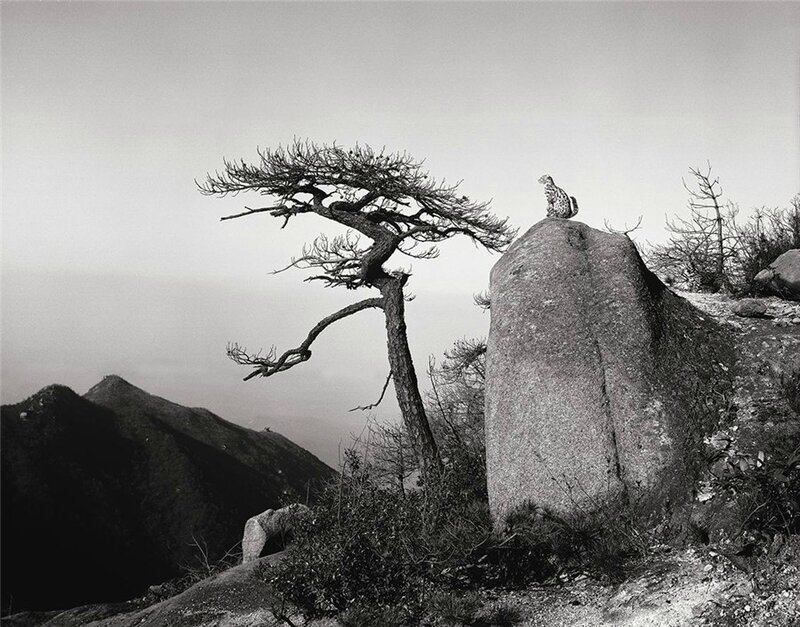 Yan Changijang and Xiao Xuan'an, Return to Mountains 02, 2010, 24 5/8 × 31 1/2 in, 62.5 × 80 cm. On loan at China Institute Gallery. © Yan Changijang and Xiao Xuan'an