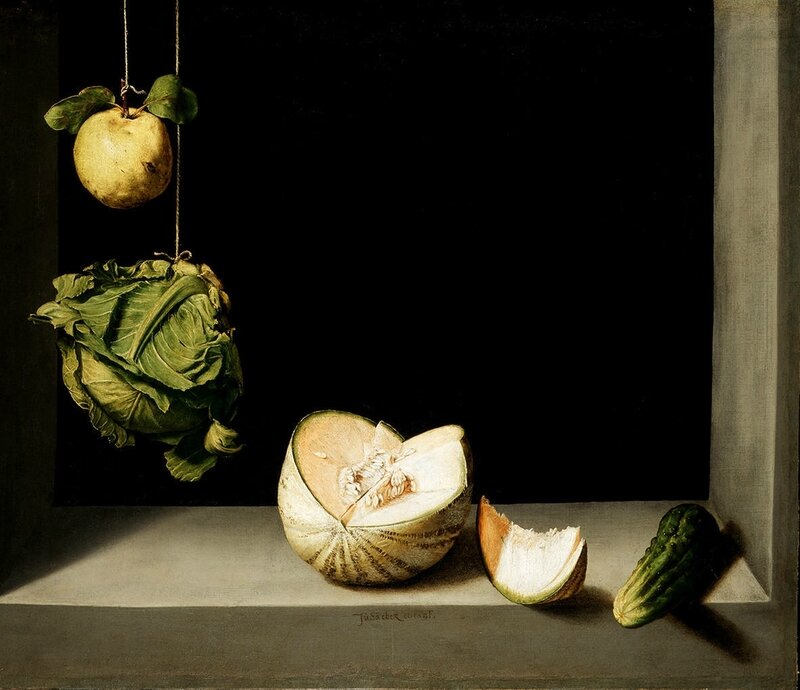 Juan Sánchez Cotán, Quince, Cabbage, Melon and Cucumber, Ca. 1602, San Diego, gift of Anne R. and Amy Putnam © The San Diego Museum of Art.
BRUSSELS.- Eighty works by Spanish masters are arranged in a chronological overview, from the 1600s to the present-day. The still life paintings of great and universally acknowledged artists, such as Cotán, Velázquez, Goya, Picasso, Miró and Dalí are shown alongside works by their predecessors and contemporaries, providing the most comprehensive picture possible of this genre and its evolutions.

The still life has been known since time immemorial, but only flourished from the seventeenth century onwards, coming into its own as a separate genre. Spanish still life holds a particular position in the European context. While the connection with the Flemish and Italian models is unmistakeable, the early Spanish specialists of the still life developed a visual language of their own. The plain and simple style of the seventeenth-century 'bodegones' represents a peak in the genre's history.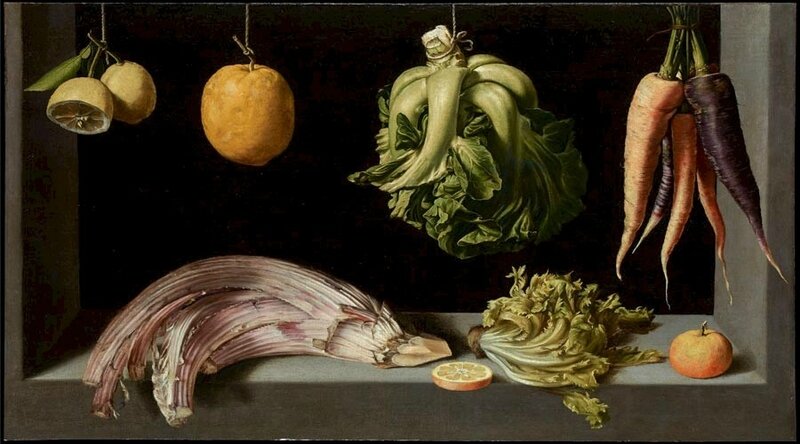 Juan Sánchez Cotán (1560–1627). Still Life with Fruit and Vegetables, ca. 1602. Oil on canvas, 69.5 x 96.5 cm. Várez Fisa Collection, Madrid.
Despite its popularity among patrons and at the royal courts, still life painting remained a relatively unappreciated genre. Critics regarded it as an academic exercise in composition, colour and texture, of interest solely for its decorative qualities. And yet it is a fascinating area in the history of art. The huge variety of objects portrayed, such as tables decorated with foods, fruits or game, florals, vanitas paintings, trompe l'oeils, and even cooking scenes – often have symbolic meaning and teem with moralising messages. Still life also experienced a fascinating evolution: from its huge growth and expansion in the lavish Baroque years of the seventeenth and eighteenth centuries to its avant-garde revival in the early twentieth century. Cubist experiments by artists such as Picasso raised this traditional genre to a new level and made it relevant again.

It has been almost 20 years since the last exhibition of Spanish still life (Bilbao Fine Arts Museum, 1999). This retrospective gives the first ever overview of the four-hundred year evolution of Spain's most beautiful still life paintings and is based on four thematic and chronological clusters per century. The eye-catcher at the exhibition's start in the seventeenth century is a piece by Sánchez Cotán, who is considered the "founding father" of the genre and influenced several generations to come. From the first seventeenth-century bodegones the exhibition shifts its attention to the personal interpretations of artists such as Velázquez, Zurbarán and Goya, before going on to the formal experiments of Picasso, Dalí and Miró and works by contemporary Spanish artists such as Barceló and López. The exhibition focuses on a lesser-known aspect of their work, casting another light on the oeuvres of these prominent Spanish artists by showcasing them in the still life context.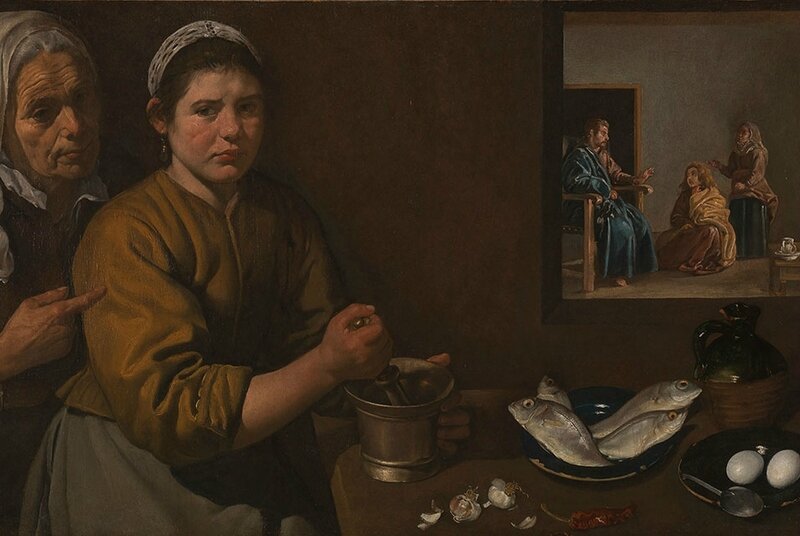 Diego Velázquez, Christ in the House of Martha and Mary, Ca. 1618. Oil on canvas, 60x103.5 cm © National Gallery, London.
Ángel Aterido, who holds a PhD in art history and is an expert on Spanish still life painting, selected the pieces for the exhibition. A good 70% are from private and public Spanish collections (such as Museo Nacional del Prado, Museo Reina Sofía, Royal Academy of Arts Madrid, Museo Nacional d'Art de Catalunye…). Many are on loan from the Prado, which has one of the largest and best collections of Spanish still life paintings in the world. The remainder are on loan from other great museums around the world, such as the National Gallery London, the Fitzwilliam Museum Cambridge, the Louvre Paris, Pompidou Paris, Uffizi Firenze, Museo Nacional de Arte Antiga Lisboa, MOMA NY, San Diego Museum of Art… Spanish Still Life presents a unique opportunity to discover all of these exceptional artworks at a single location. After its first showing in the Centre for Fine Arts Brussels the exhibition will travel to the Musei Reali di Torino.

Following on from the Spanish Still Life exhibition, BOZAR presents a programme of 17th century Spanish music. First, a concert by contratenor Carlos Mena and the Capilla de Música Santa María, in the Henry Le Boeuf hall on 7 March, and then a performance by Eduardo Egüez, on baroque guitar and lute on 11 April.
23 FEBRUARY '18 — 27 MAY '18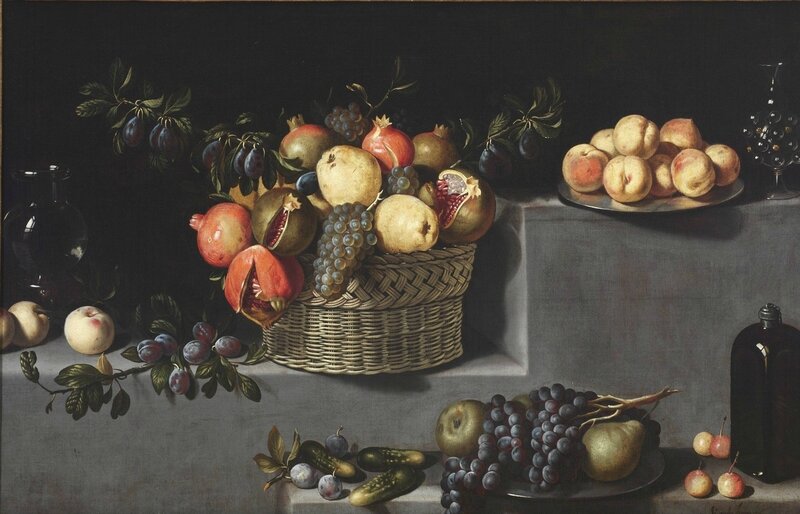 Juan van der Hamen y Léon, Still life : fruit and glass, Ca.1629. Oil on canvas, 87,3 x 130,8 cm © Williams College Museum of Art.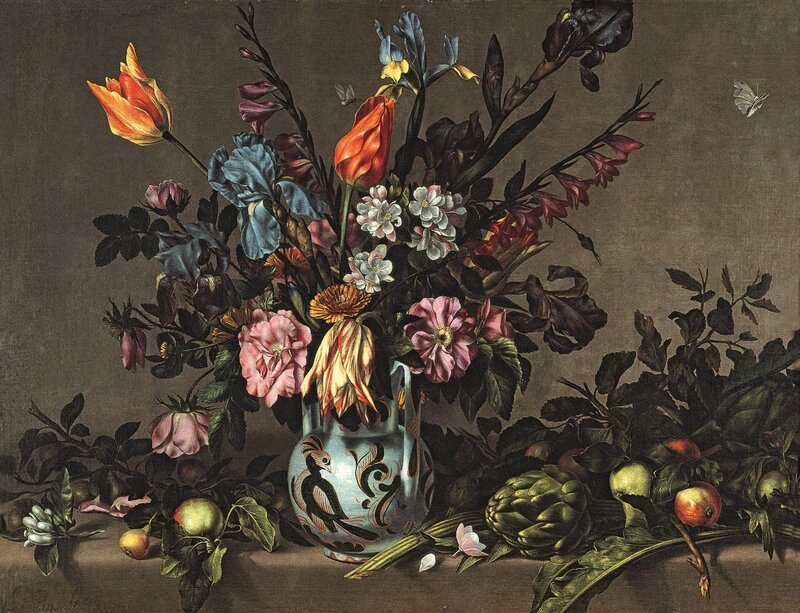 Antonio Ponce, Still Life with Artichokes and a Talavera Vase of Flowers / Bodegón con alcachofas y jarrón de Talavera con flores, Ca. 1650-1660. Oil on canvas, 72 x 94 cm © Collection Albello, Photo: Joaquin Cortes.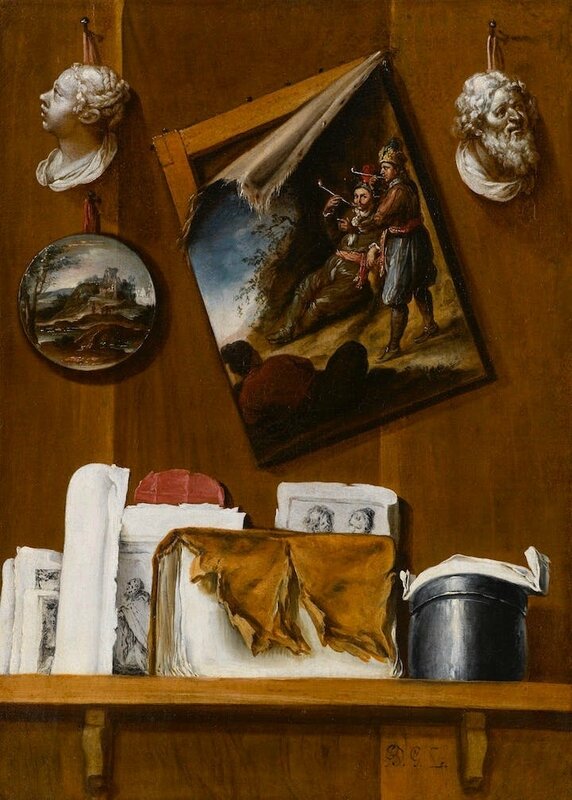 Bernardo Lorente Germán, Trompe l'oeil (Tobacco. Allegory of Smell), c. 1750. © RMN-Grand Palais (musée du Louvre) / Photo: Franck Raux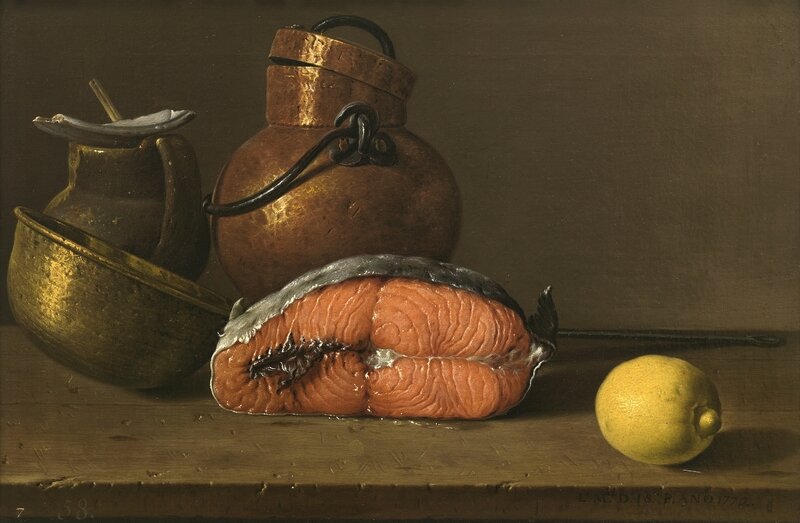 Luis Egidio Meléndez, Still Life with Salmon, Lemon and Three Vessels / Bodegón con salmón, limón y recipients, 1772. Oil on canvas, 41 x 62,2 cm © Museo Nacional del Prado.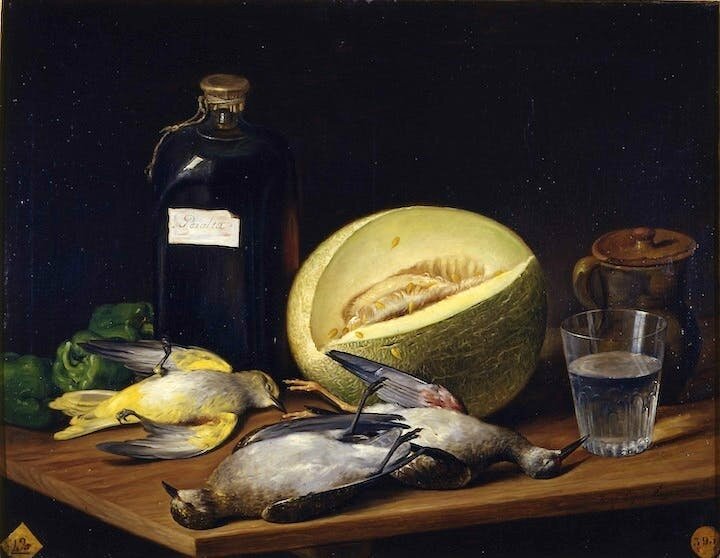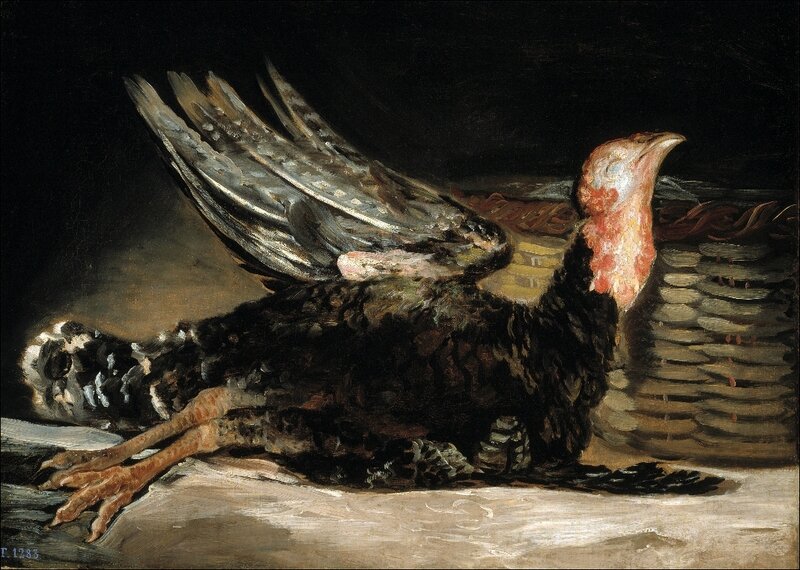 Francisco de Goya, Dead Turkey / Pavo muerto, 1808 – 1812. Oil on canvas, 45 x 62 cm © Museo Nacional del Prado.