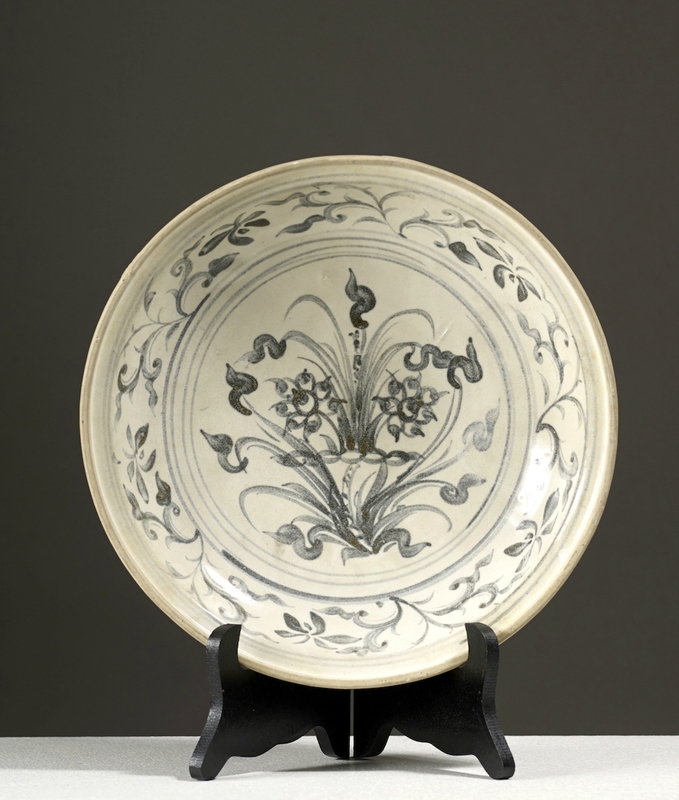 Lot 8. Plat, Vietnam, dynastie des Lê, 16° siècle. D. 26 cm. Estimation : 500 € / 1 000 €. Invendu. Photo Cornette de Saint-Cyr 2018
Plat en grès porcelaineux décoré en bleu sous couverte d'un bouquet de lotus, interprétation vietnamienne du décor des Ming « au bouquet noué » et sur le carvetto de rinceaux de lotus. L'extérieur de panneaux de lotus. Base chocolatée.
Pièce de comparaison: - Museum of Applied Arts and Sciences of Australia, D. 35, 2 cm, A7285, John Guy, Oriental Trade Ceramics in South-East Asia, Nine to Sixteenth Centuries, 1990, n°124.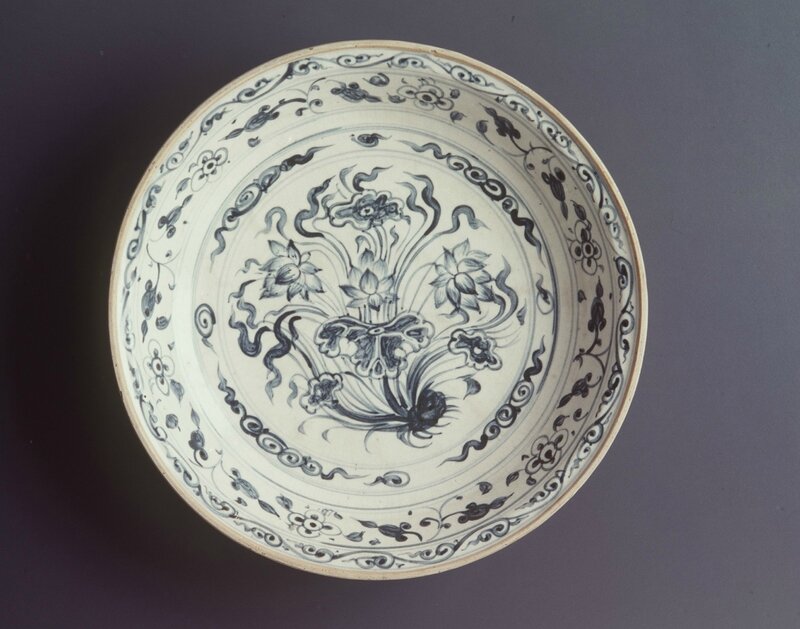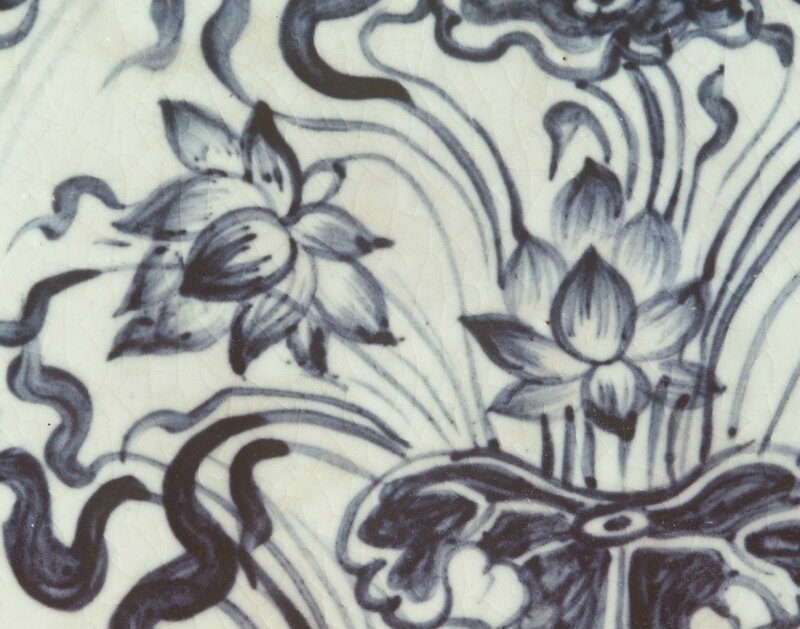 Stoneware dish, Vietnam, early 1400s. W: 35.2 cm. Purchased 1978, A7285. © Museum of Applied Arts and Sciences of Australia
Arts d'Asie - Art Tribal - Documentation chez Cornette de Saint Cyr Paris, 75008 Paris, le 06 Mars 2018 à 14h30. Expert : Cabinet Daffos-Estournel. Tel. : +33 6 09 22 55 13. Consultant pour le Vietnam : Monsieur Philippe Truong. Tel. : +33 6 31 34 40 59