Ring, 2003. Sapphire, copper and white gold. Width 1.3 cm (0.5 in.). Hemmerle (Stand 13). © TEFAF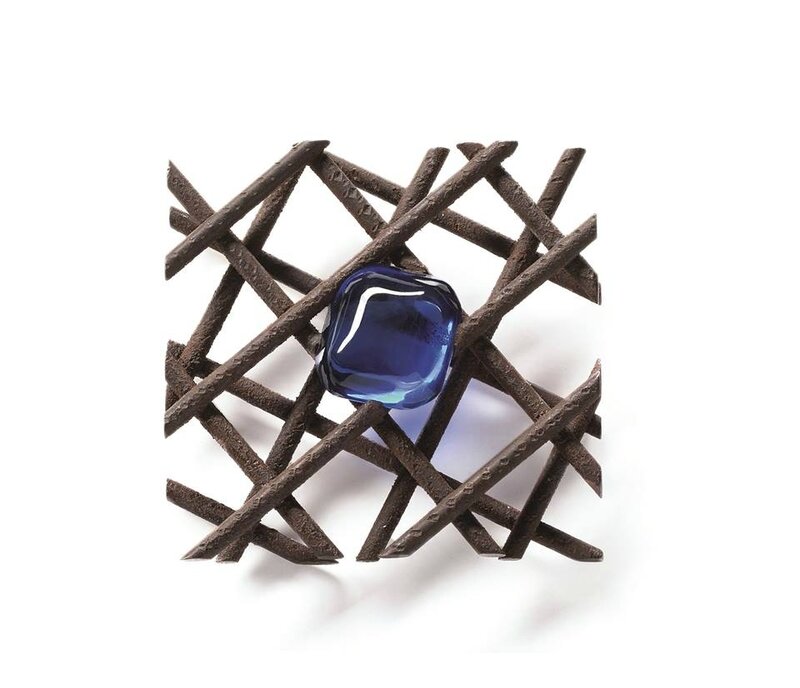 Brooch, 2011. Sapphire, iron and white gold. Hemmerle (Stand 13). © TEFAF 2018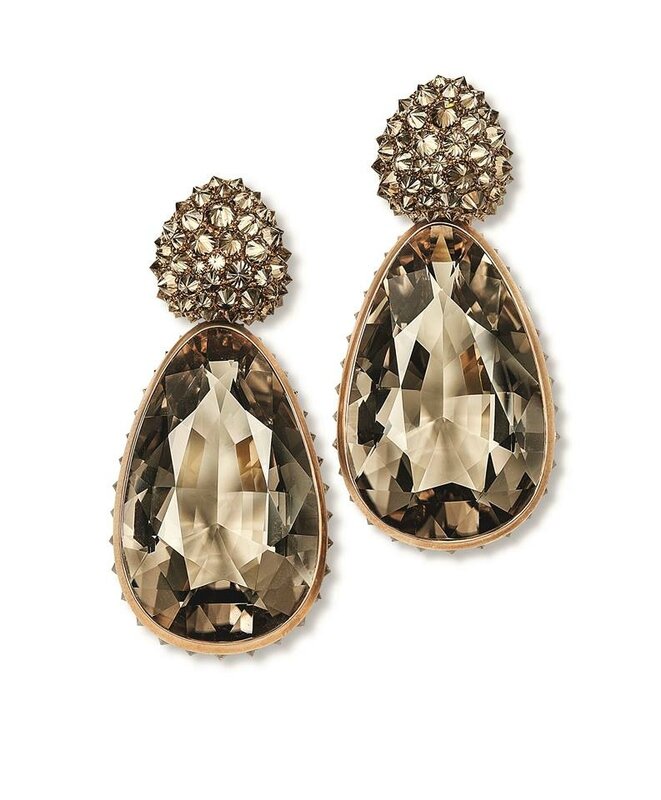 Earrings, 2017. Smoky quartz, brown diamonds, bronze and white gold. Hemmerle (Stand 13). © TEFAF 2018
In these new Hemmerle earrings, two tear-dropped shaped smoky quartz stones (36.30 + 35.99 cts) are set in bronze frames and topped with spiky brown diamonds set in reverse-pavé.
Harmony bangle, 2017. Aquamarines, aluminium and white gold. Diameter circa 8 cm. Hemmerle (Stand 13). © TEFAF 2018
A new Harmony Bangle from Hemmerle featuring two aquamarines (26.16 + 24.93 cts) set in textured aluminium. Hemmerle's Harmony Bangles are renowned for their almost seamless mechanisms engineered to twist to open. Examples can be found in the permanent collections of the V&A in London and Cooper Hewitt in New York. The unusual light blue colour on the metal has been developed by Hemmerle in their Munich atelier through years of experimenting with aluminium's colour variations.