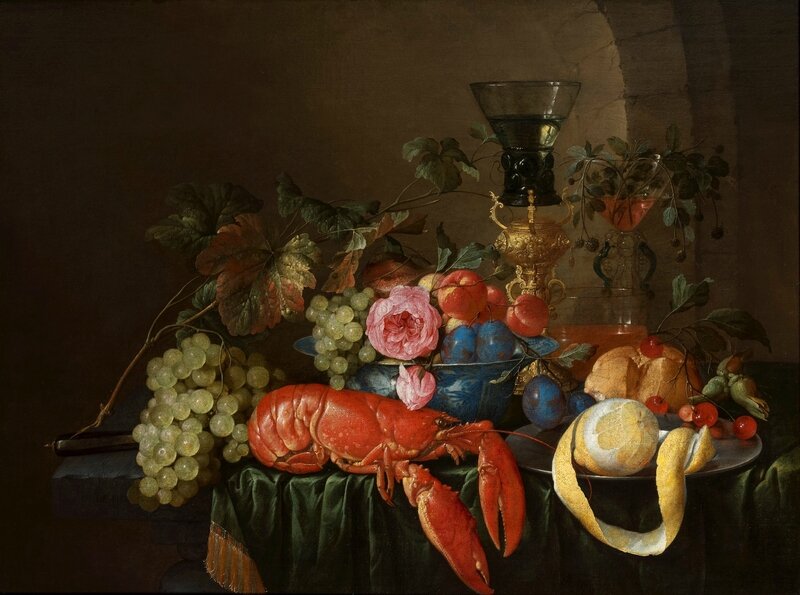 Cornelis de Heem (Leiden, 1631 - Antwerp, 1695), Still life with a lobster, a peeled lemon on a pewter plater, a roemer, and fruits on a stone ledge with a green drape. Oil on canvas, 48 x 63.8 cm (18.9 x 25.1 in.). Signed on the stone ledge. © TEFAF 2018
Provenance: Gebr, Douwes, Amsterdam, inv. no. 4278, 1928; P. de Boer, Amsterdam; Rutter Collection, Vienna, probably since at least the 1960's.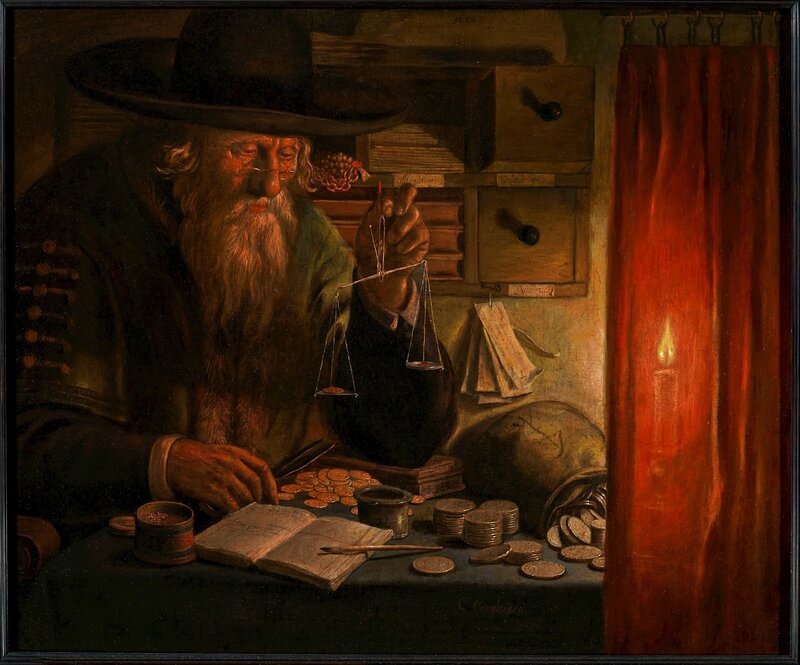 Govert Camphuysen (Dokkum, 1624 - Amsterdam, 1672), The Money Lender. Oil on canvas laid on panel, 73 x 88.5 cm (28.7 x 34.8 in.). Signed 'G. Camphuÿsen'. © TEFAF 2018
This is the only known allegorical subject in Camphuysen's oeuvre and marks a departure from his usual peasant scenes and landscapes with animals. It is probably a relatively late work by the artist, dating from circa 1660. It may have been executed in Sweden where Camphuysen is recorded in 1655. The painting reveals the stylistic influence of Wolfgang Heimbach, which further strengthens the hypothesis that it dates from the artist's Northern years.
Provenance: The Collection at the Ribbingsfors Estate, Sweden
Literature: F. Tissink and H.F. de Wit, Gorcumse Schilders in de Gouden Eeuw, Netherlands 1987, pp. 74-6
O. Granberg, Inventaire général des trésors d'art: peintures & sculptures, principalement de maitre êtrangers (non scandinaves) en Suède, Sweden 1911, p. 1, no. 289
Koetser Gallery (Stand 338) at TEFAF Maastricht, March 10-18, 2018