Floral Cross Pendant, 1770. Silver and diamonds. Length 8.5 cm (3.8 in.). S J Phillips Ltd © TEFAF 2018
Quintessentially high rococo, the cross composed of light, openwork asymmetrical floral trails unites religious symbolism with the contemporary interest in botany stimulated by the publications of the Swedish scientist, Linnaeus. Designed to shine out at candlelit receptions it exemplifies the perfection of 'Diamond Age' 18th century court jewel.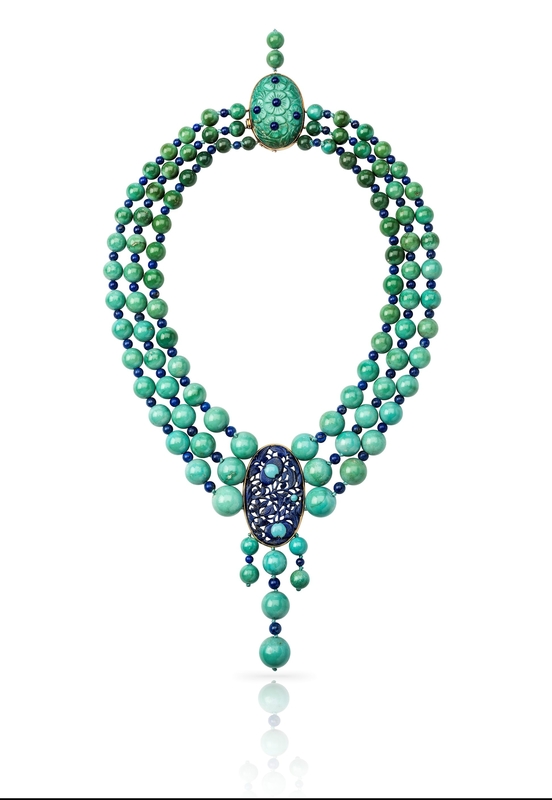 Marchak. An Art Deco Panel Necklace, Paris, circa 1930. Length inner row 46 cm (18 in.). S J Phillips Ltd © TEFAF 2018
Three row turquoise bead and carved lapis lazuli in between, centred by an oval lapis panel pierced and carved with a floral and foliate scroll design, the panels mounted in gold.
S J Phillips Ltd (Stand 118) at TEFAF Maastricht, March 10-18, 2018