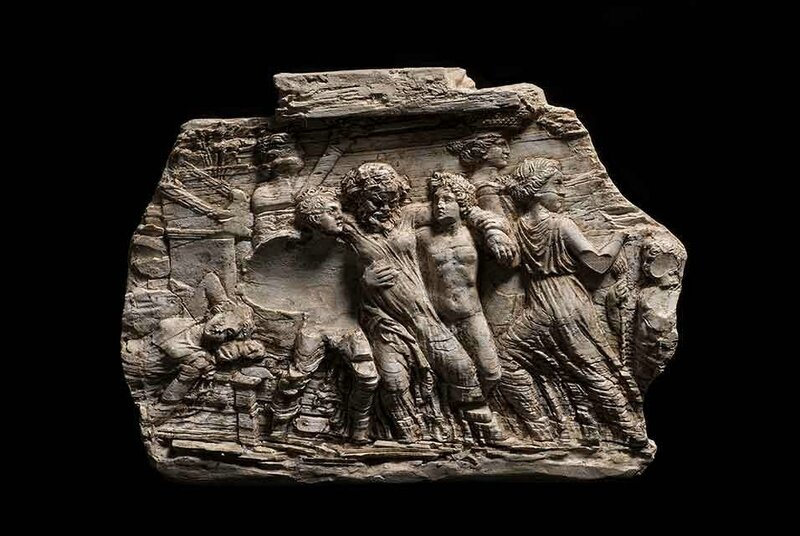 Carved Ivory Relief, Roman, 2nd-3rd century AD, 9.5 x 15.5cm, from the Giorgio Sangiorgi (1885-1965) Collection. Asking price: €110,000. © Charles Ede
LONDON.- Charles Ede will unveil this rare Roman carved ivory relief dating to the 2nd-3rd century AD as the centrepiece of their TEFAF Maastricht display from March 10-18.

"I don't recall such an ivory piece of this quality and size being on the market for a long while," says the firm's managing director Martin Clist.

Depicting a drunken Papa Silenos supported by two naked satyrs accompanied by a torch-lit procession before the temple with the palm tree in the background, the scene is complete with figures in a frenzied dance, while a woman sleeps to the left of the view.

"Describing the 9.5 x 15.5cm piece as "a scene of extraordinary intensity", Clist believes it could have come from a piece of furniture or a casket.

"The preservation of ancient ivory is uncommon, as an organic material it can easily decay. The material was then, as now, seen as a material of luxury and therefore would have been attached to something of high value."

It is a sizeable section of ivory too, and although consolidated in the early 1920s is very well preserved. "The workmanship is of remarkably high quality. The subtlety of the carving is wonderful," Clist adds.

It also comes from a great collection, that of Giorgio Sangiorgi (1885-1965), where it arrived as a gift from his friend Giacomo Boni in 1927, a donation recorded in Sangiorgi's private diary.

Many pieces from the collection (much of it glass) can now been found in museum collections.

The relief will appear on stand 426 at TEFAF Maastricht, where Charles Ede will be asking €110,000 for it.
Other artworks exhibit at TEFAF: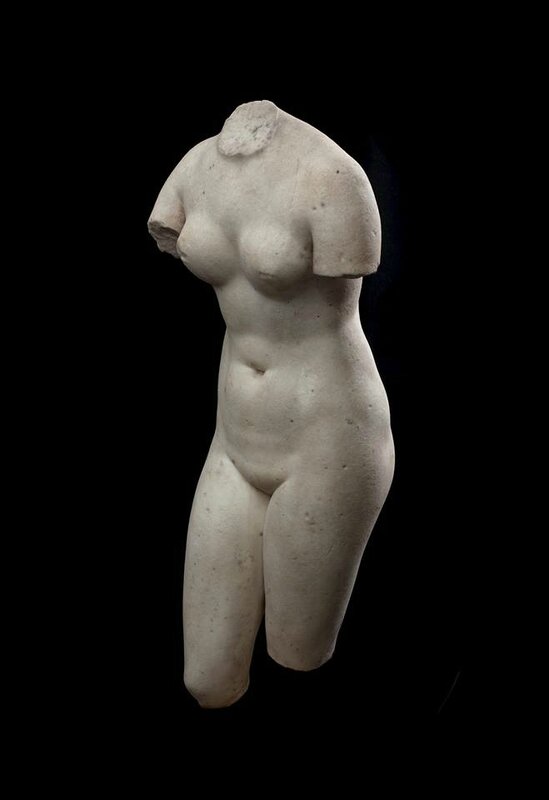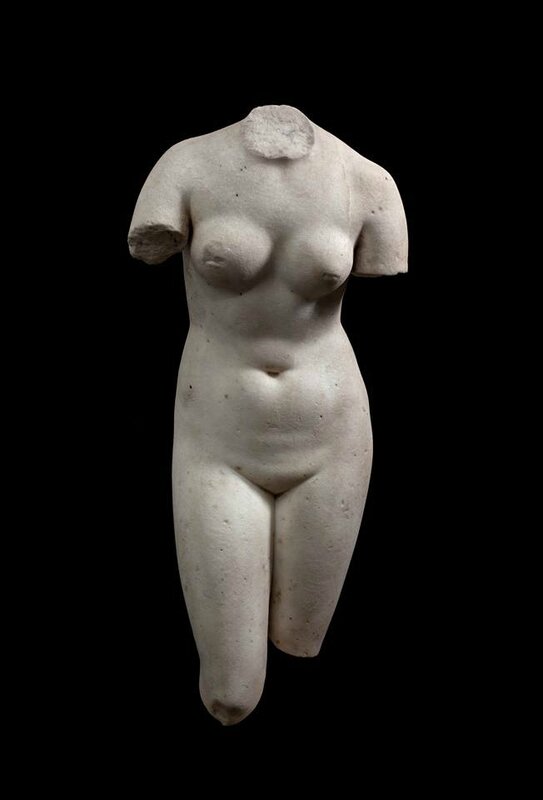 A statue of Venus pudica, circa 2nd century AD. Marble. Height 62 cm (24.4 in.). © Charles Ede
Provenance: Private collection, Paris; Acquired in the 1950s from the French art market.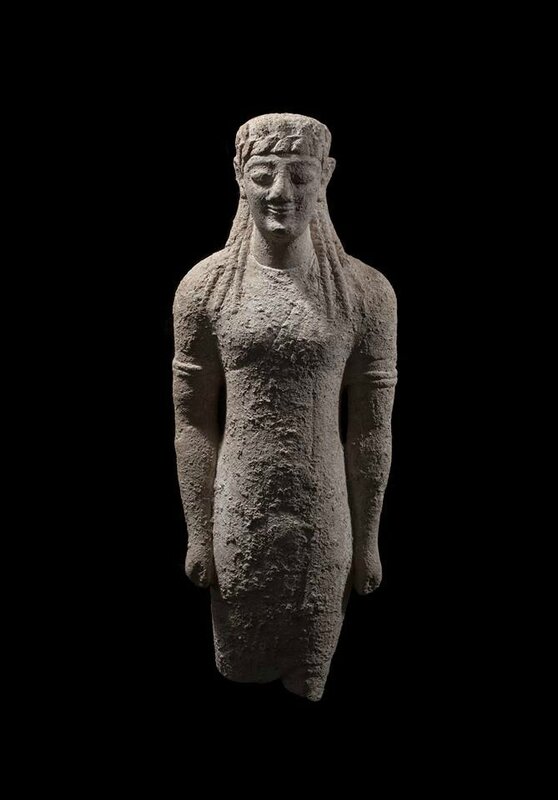 Statuette of a male votary, Circa 6th century BC. Limestone. Height 56 cm (22 in.). © Charles Ede
The stoic figure stands with his fists clenched and held by his side, the left leg striding forward, head held high and gazing straight ahead, the mouth with an 'archaic' smile. He wears a tight fitting garment and two armlets, a foliate wreath keeps in place his long locks of hair which cascade over his shoulders.
Provenance: Sotheby's, London, 20 May 1968, lot 149; Ann Brunskill, UK; Acquired from the above.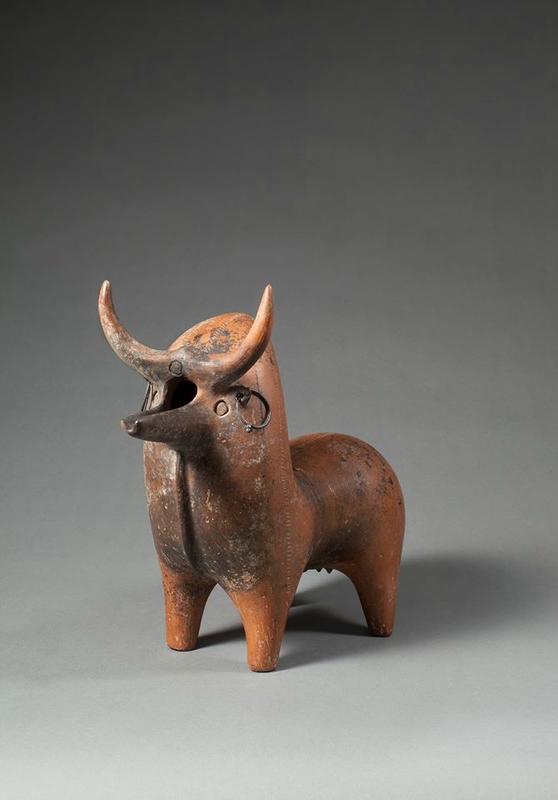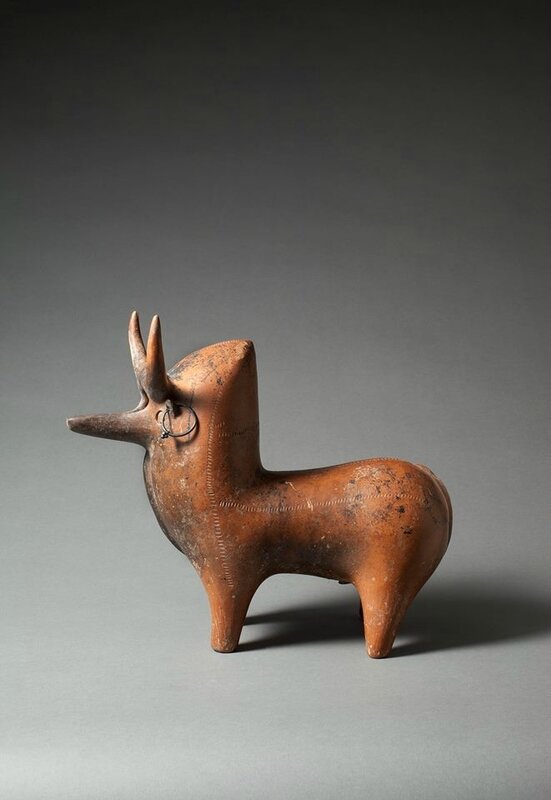 Near Eastern Amlash zebu bull rhyton, Circa 1000 BC. Terracotta, 25.9 x 31 cm (10.2 x 12.2 in.). © Charles Ede
Literature: Archaeologia Viva: Tehran, The Iran-Bastan Museum. Prehistory, Protohistory, Paris, 1968, p. 74, no. 86
Provenance: Dr H. Winkler, Germany; acquired prior to 1970, thence by descent; Private collection, Belgium.