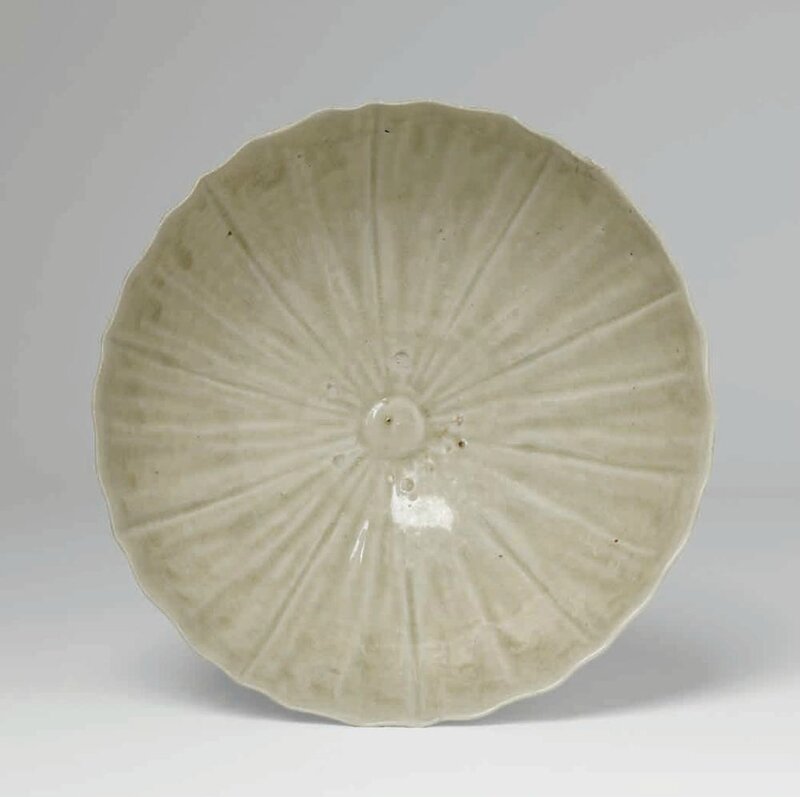 Pale Celadon Chrysanthemum Form Bowl, Trần Dynasty, 1225-1400 A.D., Vietnam. Diameter: 22cm. © Zetterquist Galleries
A large stoneware bowl of fnely scalloped form sitting on a well-potted straight foot-rim. This thinly potted bowl is covered with a fnely crackled, translucent pale green glaze that thickens around the rim, deepening its color. The interior center has fve spur marks, indicating another piece was fred inside. The foot is unglazed revealing a pale stoneware body. Chip to rim.
From a private Japanese Collection with ftted wooden box.
Published in: "Nankai no Yakimono", Machida Museum of Art, 1998. Pl. 14.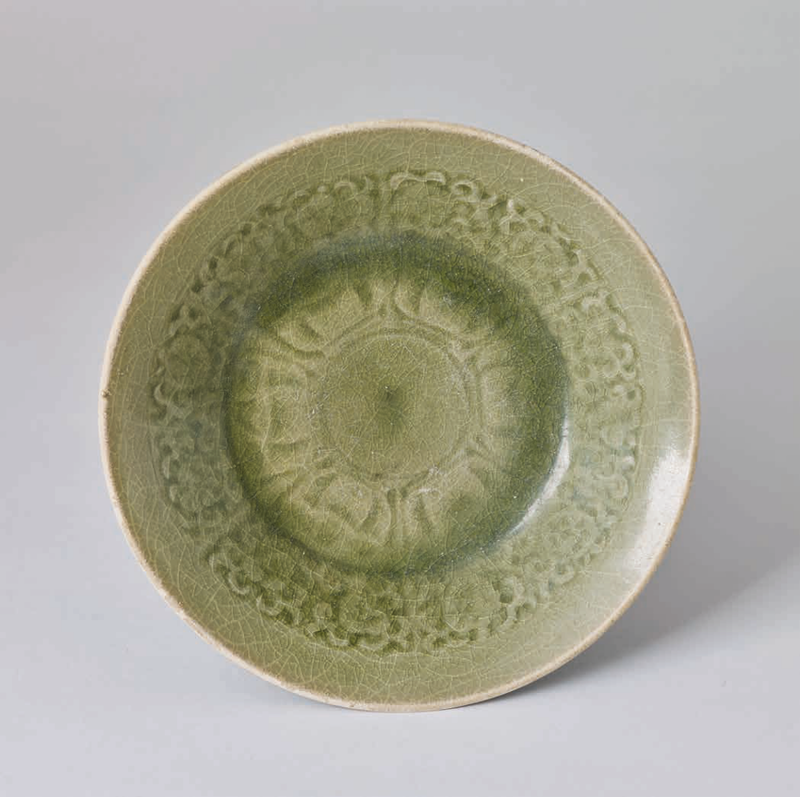 Dark Green Glazed Bowl with Impressed Floral Pattern, Trần Dynasty, 1225-1400 A.D., Vietnam. Diameter: 18.5cm. © Zetterquist Galleries.
Dark green celadon bowl with impressed lotus petal design on the bottom and impressed tightly scrolled leaf pattern on the cavetto. The glaze is fnely crackled over all, and has a deep green color where it pools within the designs.
This piece is evidence that Vietnamese potters were not only infuenced by Southern Chinese celadons, but also those from Northern Chinese kilns. It is very similar to Yaozhou material from a slightly earlier period. Other examples of Yaozhou inspired Vietnamese bowls can be seen in John Stevenson and John Guy's "Vietnamese Ceramics: A Separate Tradition", Avery Press 1997. Pls. 101-103 and 108.
Provenance: Brow Collection, USA
Zetterquist Galleries, 3 East 66th Street, Suite 1B, New York 10065. T (212) 751 0650 - inquiries@zetterquist.com - zetterquist.com - Instagram: @zetterquistgalleries