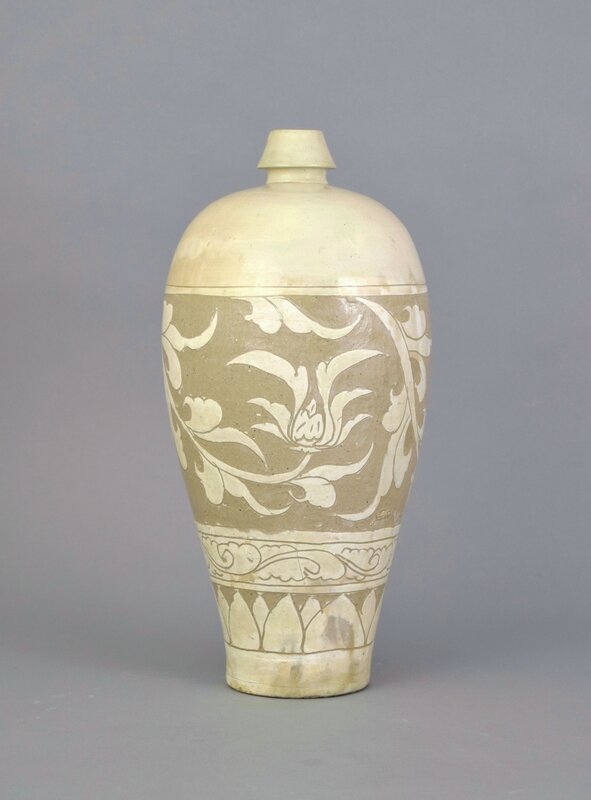 The Metropolitan Meiping: A Rare Sgraffito Cizhou Vase, Meiping, Jin-Yuan Dynasty, 12-13th century. Height: 15 3/8 inches © Michael C. Hughes LLC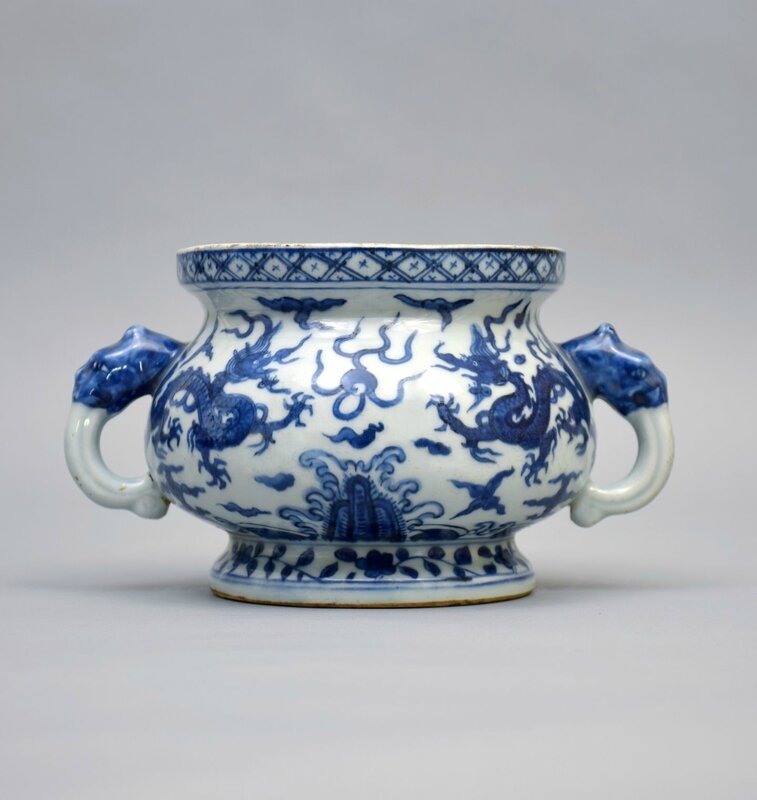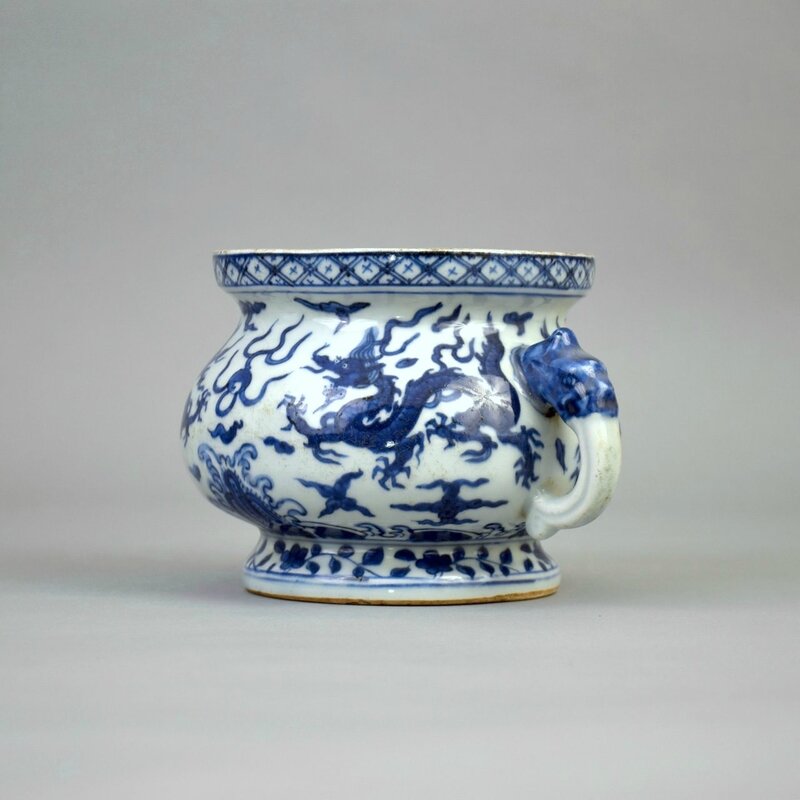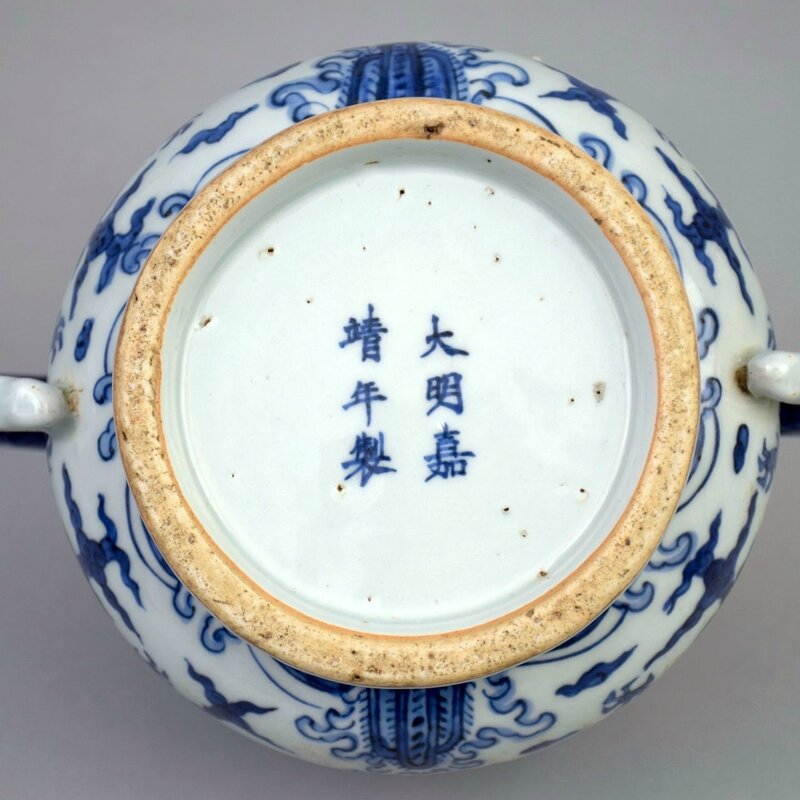 An Imperial Blue and White Two-Handled Bombe Censer, Ming Dynasty, Jiajing six-character mark and of the period (1522-1566). Approx. 9 inches across handles. © Michael C. Hughes LLC
Painted on each side with confronted five-clawed dragons contesting a central flaming pearl above breaking waves and rockwork, the spreading foot with scrolling foliage, the rim with a diaper band, the loop handles with molded dragon-heads.
For another Jiajing blue and white dragon censor from the Qing Court Collection, see The Complete Collection of Treasures of the Palace Museum, Blue and White Porcelain, Vol. 35, Hong Kong, 2009, p.120, pl. 110.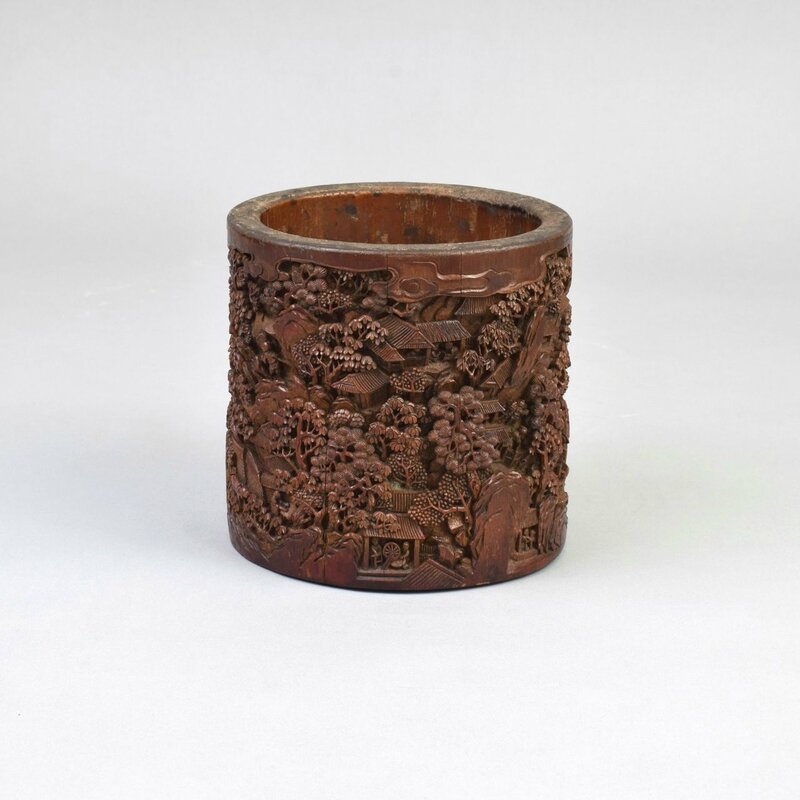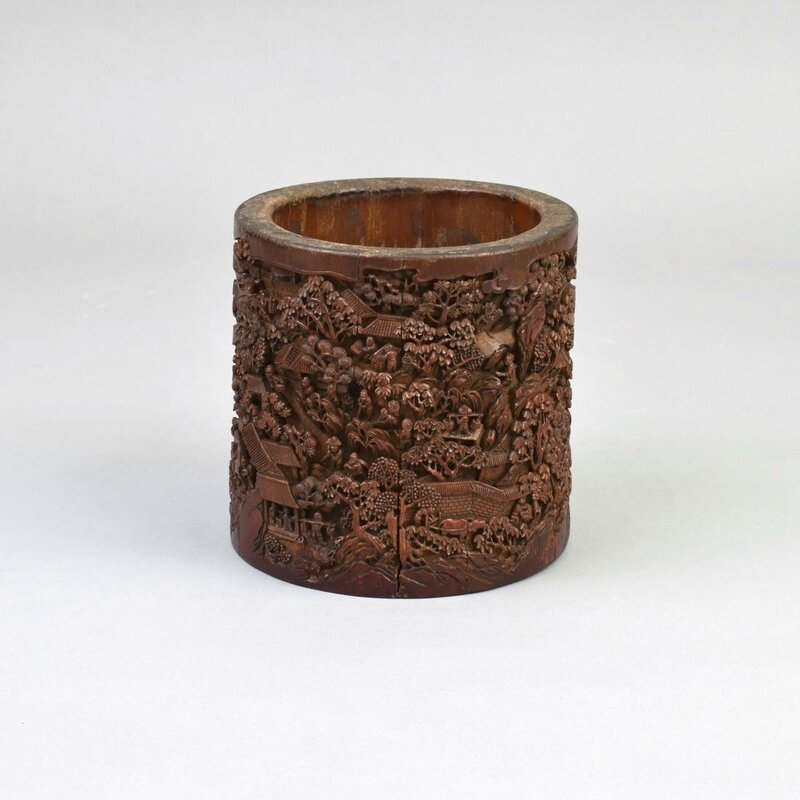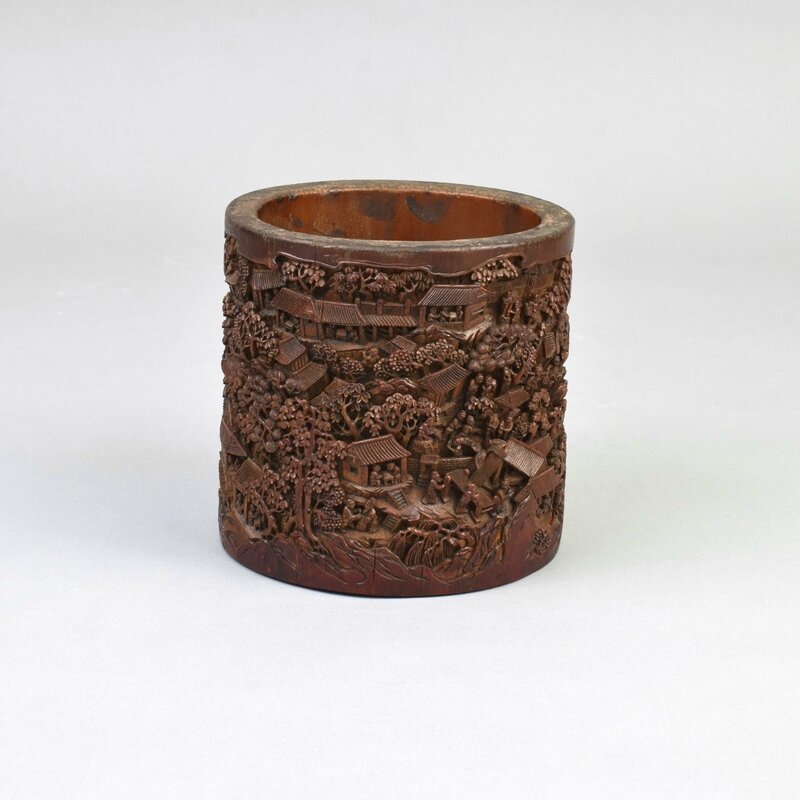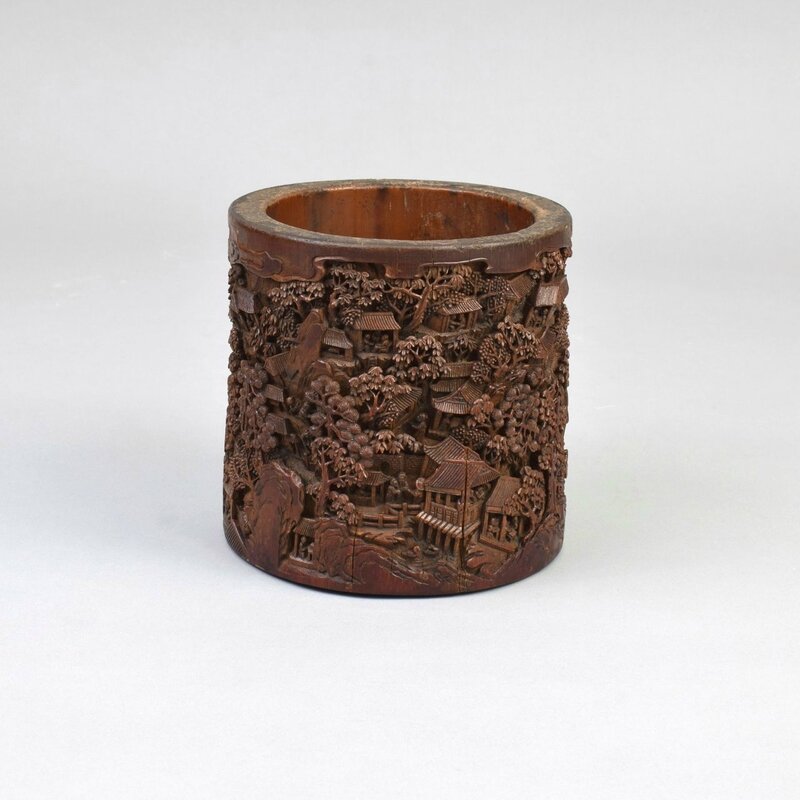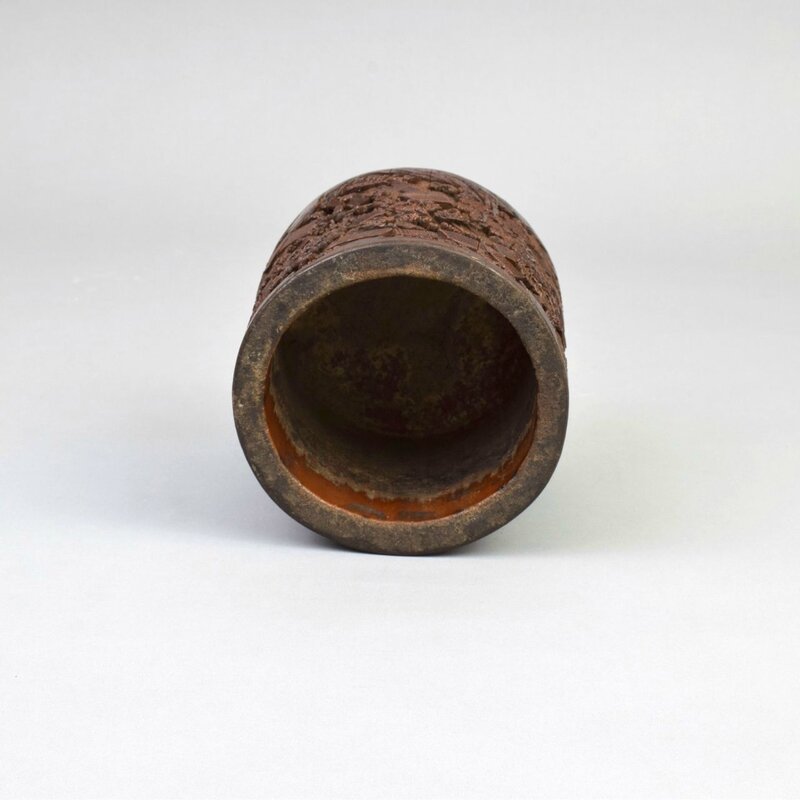 A 'Sericulture' Bamboo Brush Pot, Mid Qing Dynasty, 1750-1850, 5 1/2 inches high, 5 7/16 inches diam. © Michael C. Hughes LLC
Superbly carved in a continuous scene in deep relief around the cylindrical body with various scenes of silk production from the collection of mulberry leaves for the silkworms and the various stages until the spinning of the final yarn, all set in a luscious dense wooded mountain landscape with a variety of tree species, walled compounds, fenced areas and small buildings all carefully delineated and peopled with industrious workmen at their trade.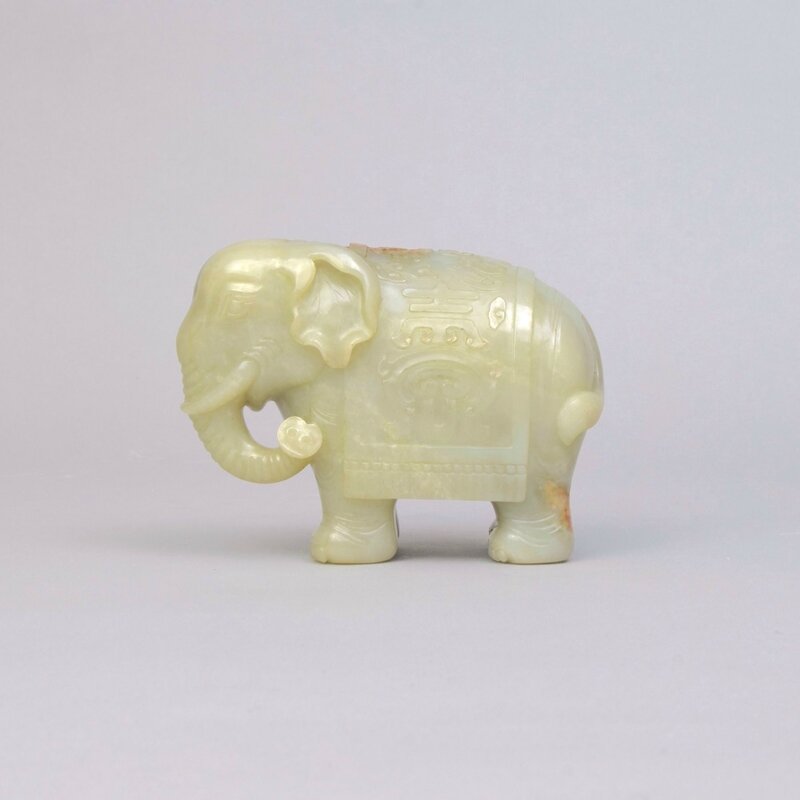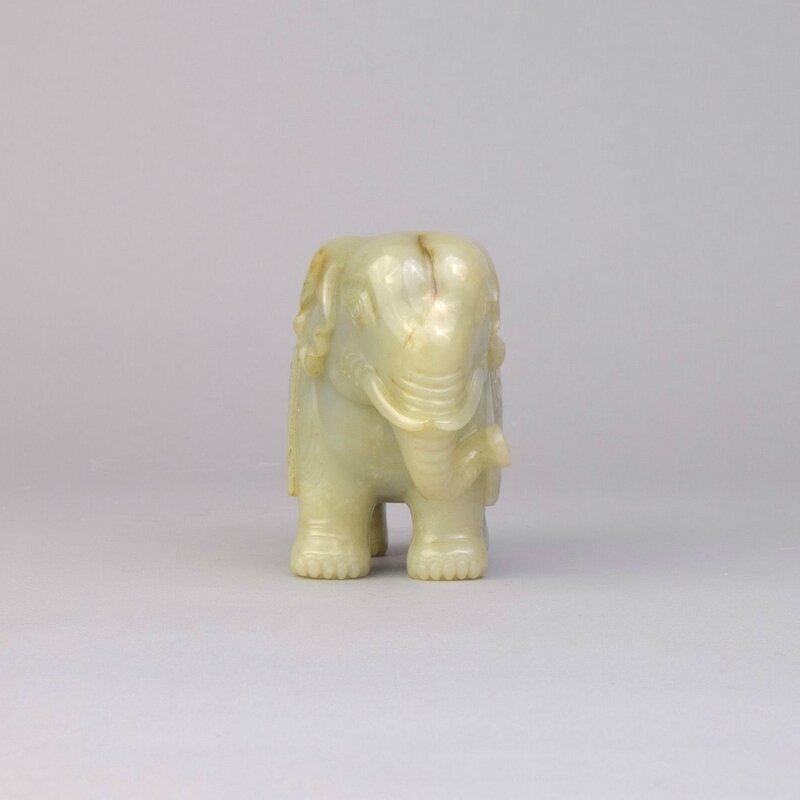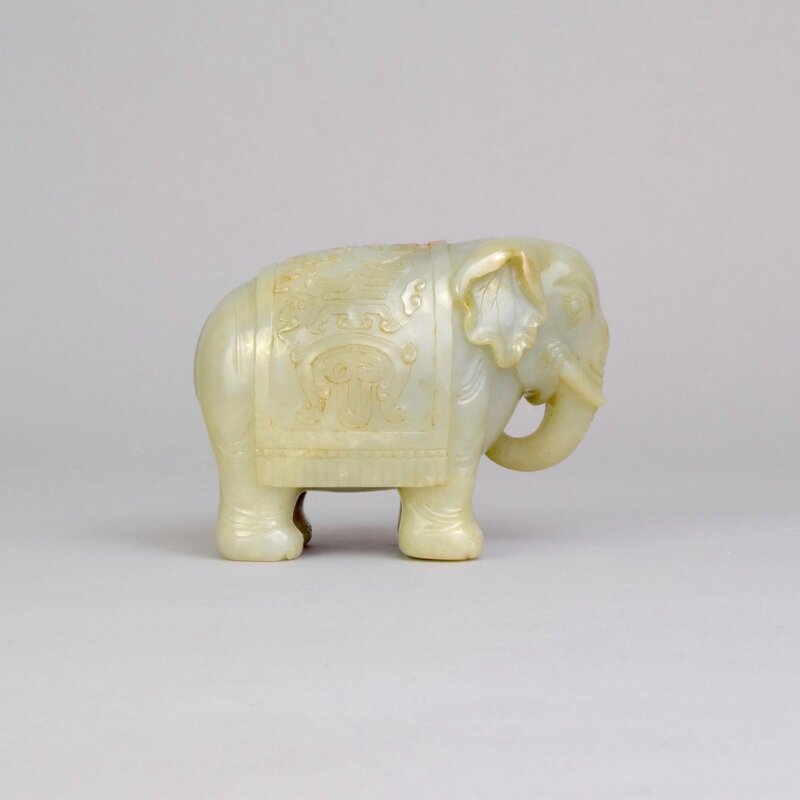 A Celadon and Russet Jade figure of a Standing Caparisoned Elephant, 18th Century, 5 inches across. © Michael C. Hughes LLC
Standing foursquare with a tassled blanket thrown over its back and carved in low relief with shou characters at each side and two bats amidst clouds at the center, the trunk and tail swishing to the left side of the beast, very fine and subtly-carved details to the trunk, ears, tail and feet.
The elephant (xiang) is an auspicious symbol which is used in numerous rebuses to convey peace, prosperity and good fortune. It is a pun for "sign" xiang, pronounced and written the same way. It is also associated with the mythical emperor Shun, one of the twenty-four paragons of filial piety. It also has Buddhist connotations being a mount for the diety Samantabhadra.
For a celadon jade elephant group of smaller size (3 1/2 inches across) also depicted with a tasseled blanket and the addition of two clambering boys, see Sotheby's London, 11 May 2016, lot 108; another sold at Sotheby's London, 11 November 2015, lot 134.
Michael C. Hughes LLC. Exhibiting at Gallery Vallois America, 27 East 67th Street, 2nd Floor, New York 10065. M (212) 933 4124 -michael@michaelchughesllc.com - michaelchughesllc.com