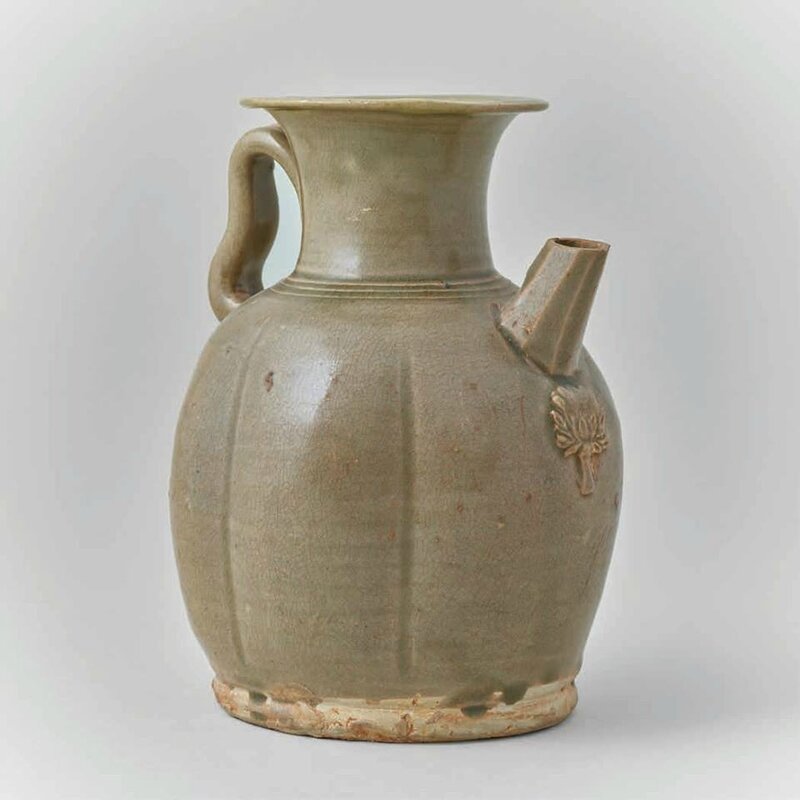 Changsha Celadon Ewer, Tang Dynasty, 9th c. AD. Height: 19cm. © Zetterquist Galleries.
A pouring vessel with lobed body, surmounted by a trumpet shaped neck, an indented loop handle and faceted spout. Beneath the spout is an applied floral medallion typical of Changsha wares. The entire piece is covered with an olive colored green crackled glaze which stops short of its foot, revealing a buff stoneware body. Two rim chip repairs.
It is unusual for a Changsha celadon to be this well controlled in color and consistency.
Provenance: Walter Bareiss Collection, Greenwich CT.