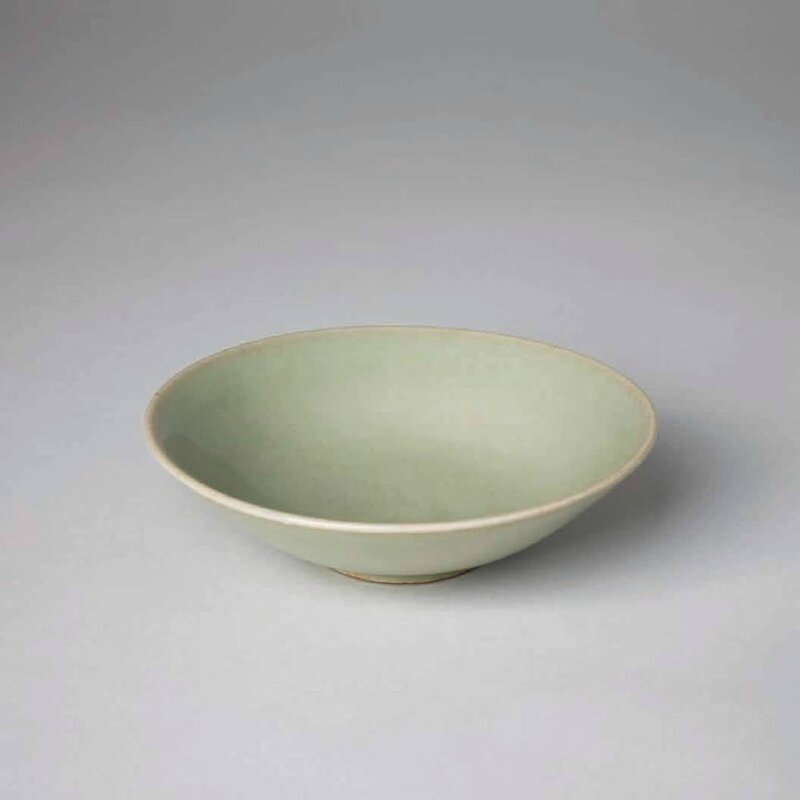 Small Yaozhou Shallow Bowl, Five Dynasties, 10th c., A.D., China. Diameter: 12cm. © Zetterquist Galleries.
A small shallow stoneware bowl with a finely formed unglazed foot rim and thinly glaze underfoot fired to a russet brown color. The bowl is covered with a sweet pale green glaze that thins at the rim. Although reminiscent of later "moon white" glazes, this piece represents a rare perfectly fired tenth century example.
An example of the same type with steeper walls is published in "Masterpieces of Yaozhou Ceramics", Osaka Museum of Oriental Ceramics, 1997. Pl. 18.
Zetterquist Galleries, 3 East 66th Street, Suite 1B, New York 10065. T (212) 751 0650 - inquiries@zetterquist.com - zetterquist.com - Instagram: @zetterquistgalleries