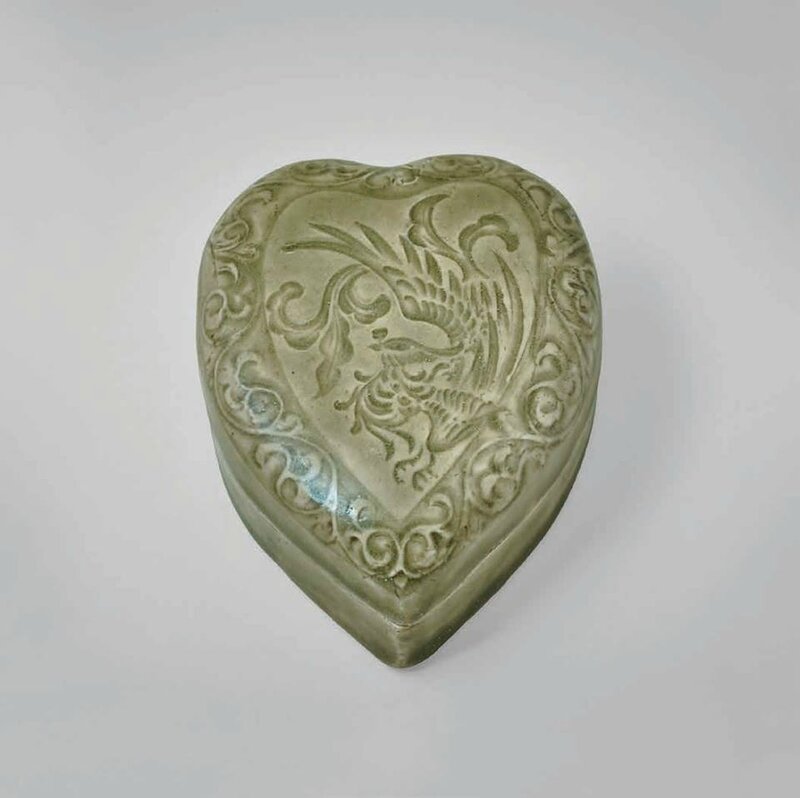 Yaozhou Leaf-shaped Box with Phoenix, Song- Jin Dynasty, 960-1279 A.D., China. Length: 11.5cm x Height: 3.8cm © Zetterquist Galleries.
A molded ceramic box of leaf shape with pale grey stoneware body covered with a layer of slip with a translucent bubbly olive green glaze. The glaze covers the top, sides, and inside with the mouth lip and bottom remaining unglazed. The lid is decorated with a molded impression of scrolling leaves around the top edge and a crisply molded phoenix in the heart-shaped center panel. This piece is in excellent condition with minute burial encrustations on the interior and lip.
The phoenix "Feng Huang" is extremely rare in Yaozhou ceramics, and is symbolizes either the empress or marital felicitations when depicted in pairs.
From a private Japanese collection.