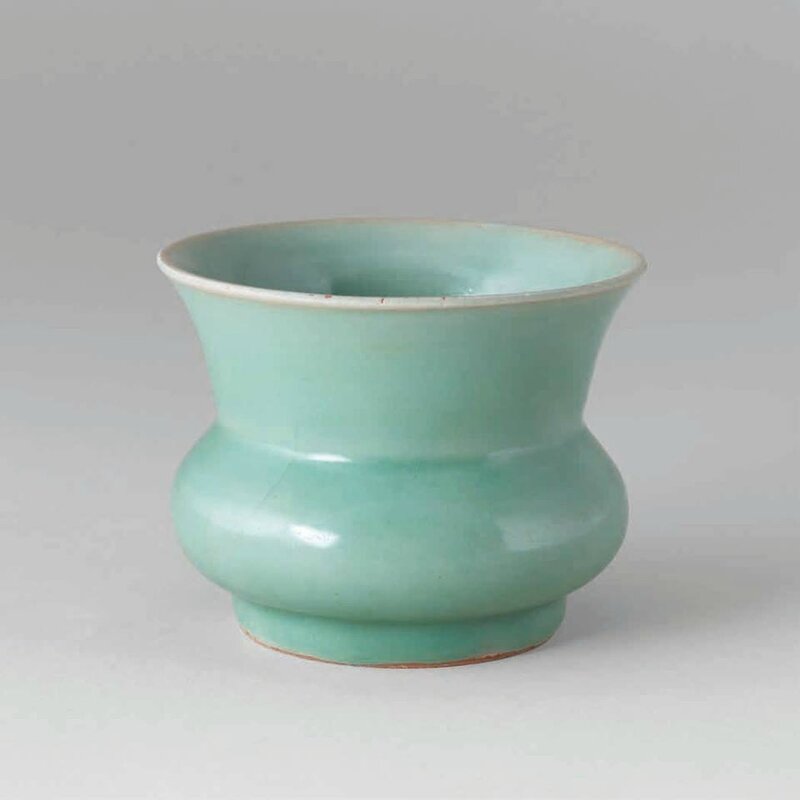 Longquan Celadon Zhaodou, Southern Song Dynasty, 1127-1279 A.D., China. Height: 8.8cm, Diameter: 11cm © Zetterquist Galleries.
A stoneware Zhaodou form jar with straight foot-rim, a compressed bulbous body and tall flared mouth. The body is covered with a blue-green celadon glaze, of ideal color, which stops just short of the foot-rim, revealing a pale stoneware body fired to a russet color.
This form is an integral part of a banquet service, used for waste items, such as poultry bones. The present example is notable for its exquisite color and glaze quality.
See a similar example in "Celadons from Longquan Kilns", Wenwu, 1998. Pl. 143 for a slightly larger example.
Zetterquist Galleries, 3 East 66th Street, Suite 1B, New York 10065. T (212) 751 0650 - inquiries@zetterquist.com - zetterquist.com - Instagram: @zetterquistgalleries