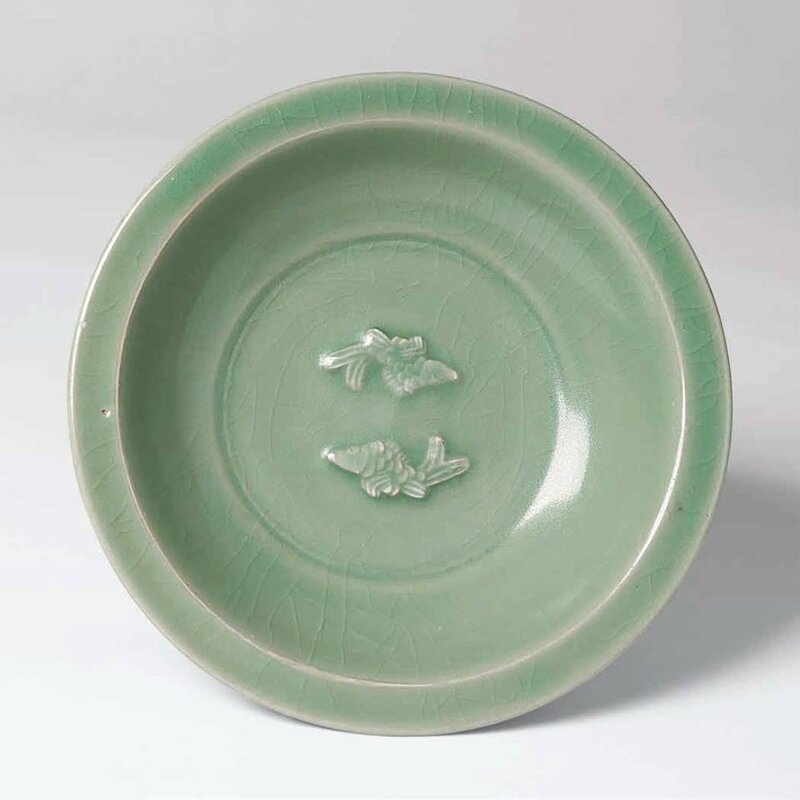 Large Longquan Celadon Bowl with Twin Fish Appliques, Southern Song – Yuan Dynasty, 13th-14th century, A.D., China. Diameter: 19.5cm © Zetterquist Galleries.
A large shallow bowl (often considered to be a brushwasher) with flattened rim, steep cavetto and broad flattened bottom, decorated with finely molded appliques of two fish swimming around each other, a Chinese symbol of marital bliss. The outside walls carved with overlapping lotus petals. The entire piece is covered with a translucent crackled Longquan celadon glaze (some areas of surface scratching). The bottom of the foot rim is unglazed, revealing a dense stoneware body of pale gray color.
Two identical pieces can be found in "Heavenly Blue; Southern Song Celadons, Nezu Museum, 2012. pl. 42 and 43.