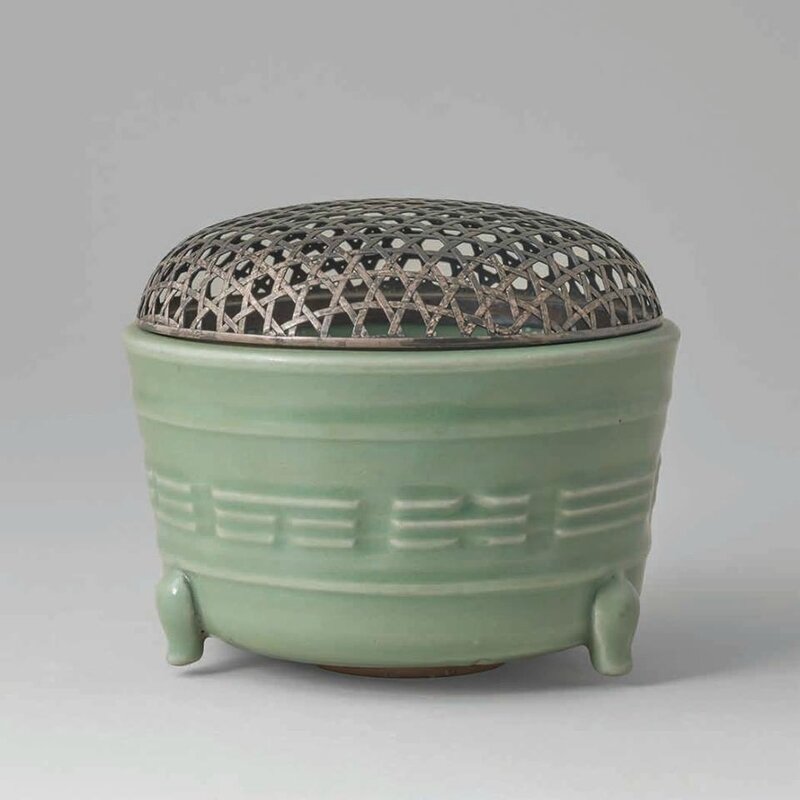 Celadon Censer, Yuan Dynasty, 1271-1368 A.D., China. Diameter: 17.5cm © Zetterquist Galleries.
A large round censer with straight walls decorated with raised ridges and a band of Taoist (Trinary) symbols. The entire piece sits on its foot rim, but has three small feet attached to the bottom of the vessel. It is covered with an opaque pale green Longquan celadon glaze. There is an unglazed ring underneath where the piece was supported during its firing. Together with a wooden Japanese box and basket-weave silver dome, both late 19th century Japanese additions.
From a private Japanese collection.
Zetterquist Galleries, 3 East 66th Street, Suite 1B, New York 10065. T (212) 751 0650 - inquiries@zetterquist.com - zetterquist.com - Instagram: @zetterquistgalleries