James Sharp, "Flowers and Butterfly Fireboard" (detail), 1867, oil on wood, 32 ¾ x 54 7/8 in., Museum purchase, acquired from Maxim Karolik, 1959-265.39, Photography by Andy Duback.
SHELBURNE, VT.- Shelburne Museum's exhibition, In the Garden, which examines the influence flowers and insects have had on art and material culture around the world over the course of five centuries, is on view in the Pizzagalli Center for Arts and Education's Murphy Gallery from March 17 until August 26, 2018.
"The diverse selection of art and design featured in this exhibition reflects the beauty and complexity of the flora and fauna found in gardens," says Kory Rogers, curator of the exhibition.
Eighty percent of all plants on Earth produce beautiful fragrant flowers to attract insects, which in turn act as pollinators. Over the course of millennia, this symbiotic relationship has resulted in the evolution of an endless array of colors and shapes of both flowers and insects.
James Sharp, "Flowers and Butterfly Fireboard", 1867, oil on wood, 32 ¾ x 54 7/8 in., Museum purchase, acquired from Maxim Karolik, 1959-265.39, Photography by Andy Duback.
Clarice Smith, "Last of Summer," 2016, oil on canvas, 38 x 48 in., Courtesy of Gerald Peters Gallery, New York
Featuring a mix of fine art, textiles, jewelry, and the bodies of actual insects, this exhibition explores the various ways in which flowers and bugs have captivated the imaginations of artists over the last five centuries. Combining historical objects from the Museum's permanent collection with thought-provoking works by contemporary artists, the exhibition is structured into three thematic sections:
• Entitled "Flower Power: Desire, Love, and Sentiment," the first section explores the allure of flowers, their hidden romantic meanings, and their use as gifts for special occasions from the cradle to the grave.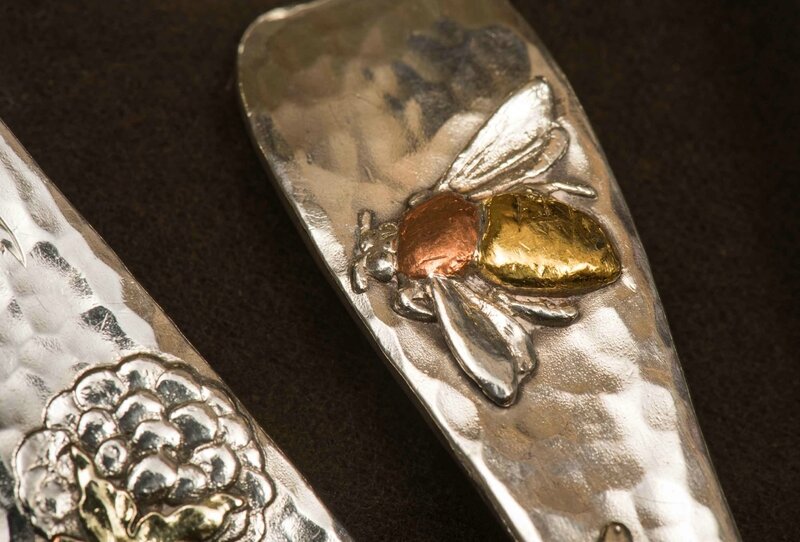 Tiffany & Co., Edward C. Moore, and Allan Adler, "Selections from Lap-Over-Edge Silver Flatware Service," ca. 1883 and ca. 1958. Silver, gold, copper, brass, and steel, Gift of Dundeen B. Catlin in honor of her grandmother, Electra Havemeyer Webb, 2014-12, Photography by Andy Duback
• The second section, "Everlasting Blooms: The Floriform Metalwork of Marie Zimmermann," examines the broad range of floral-inspired jewelry, housewares, and garden furniture designed and produced by Zimmermann, an underappreciated master craftsperson and American treasure.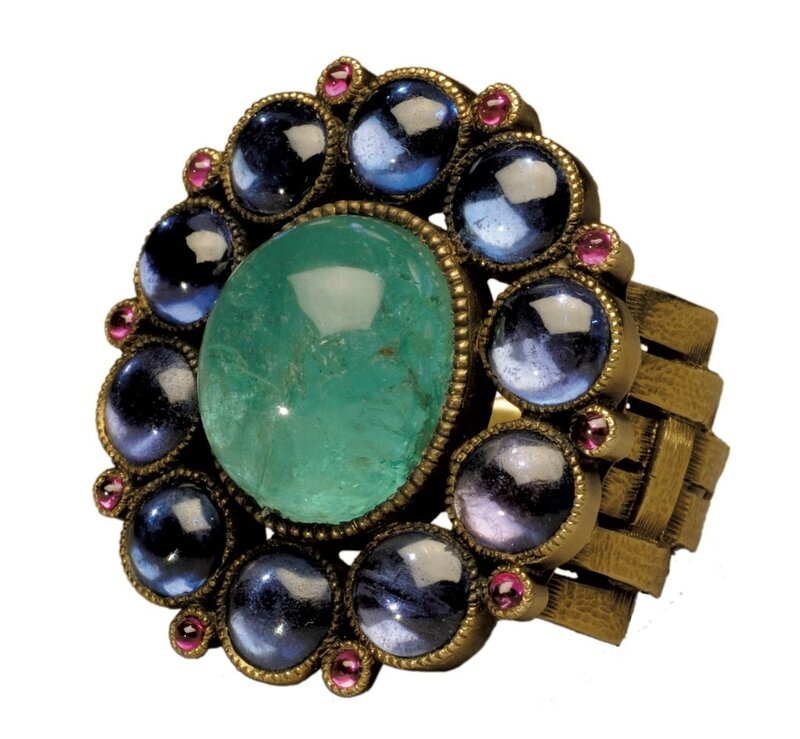 "Ring" by Marie Zimmermann (1879-1972). Courtesy of Shelburne Museum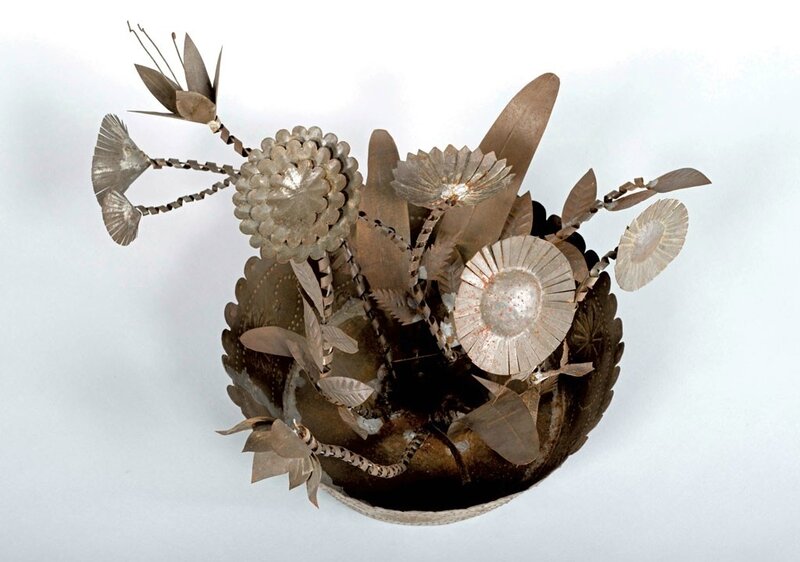 "Tin Whimsy Bowl of Flowers" by unknown artist
.
Courtesy of
Shelburne Museum
• The third and final section, "Invasive Species: Insects in the Home," focuses on artist and designers who find inspiration in the intricate anatomy of bugs, adapting colorful carapaces, fragile antennae, and gossamer wings into chic art and decoration.
Rogers looks forward to how the deeper context will resonate with viewers. "While certain works celebrate our instinctual emotional connection to flowers," he says, "others challenge our cultural biases against insects. It is my sincere hope that visitors will take away a greater appreciation and understanding of the natural world in all its many forms.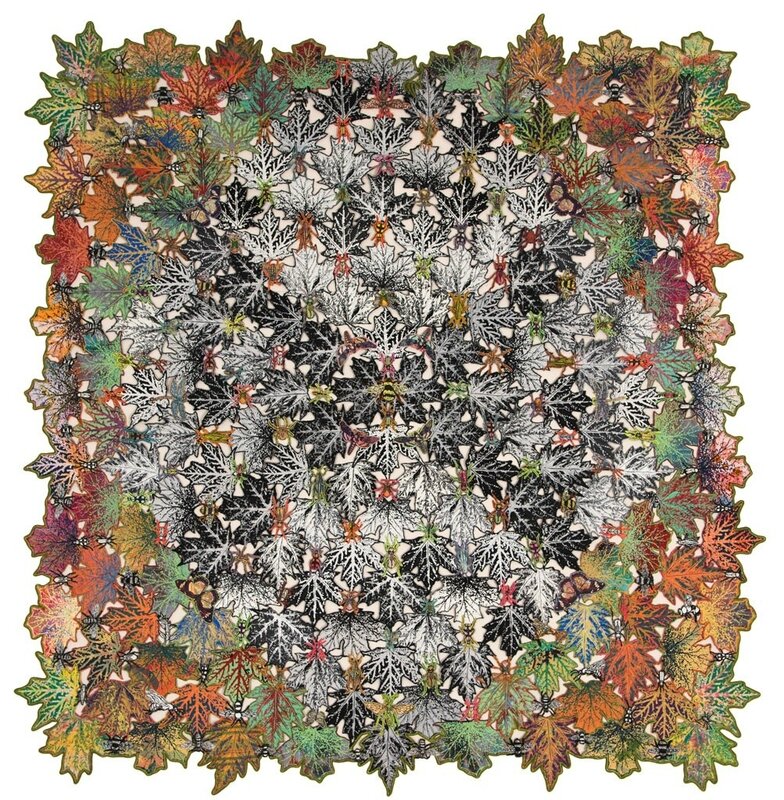 Joan Lintault, "The Other Messengers," 1994, cotton and dye, 89 ½ x 83 in., Gift of Ian Lintault, 2010-35, Photography by Andy Duback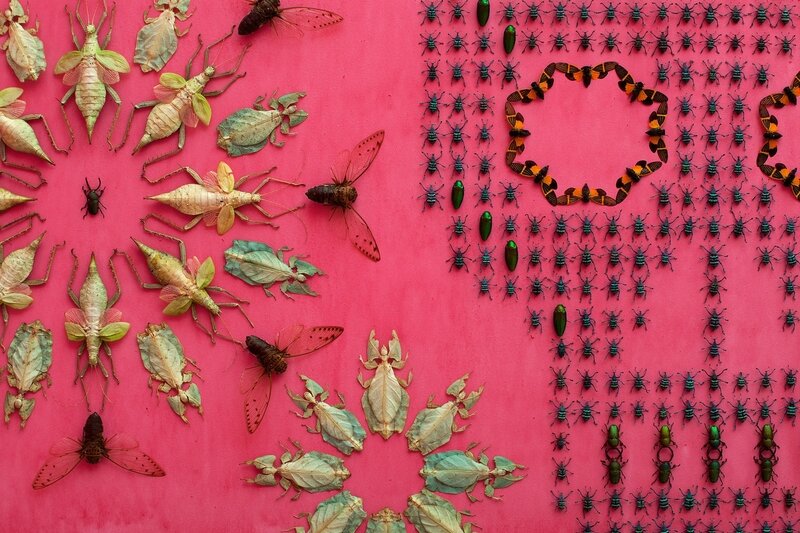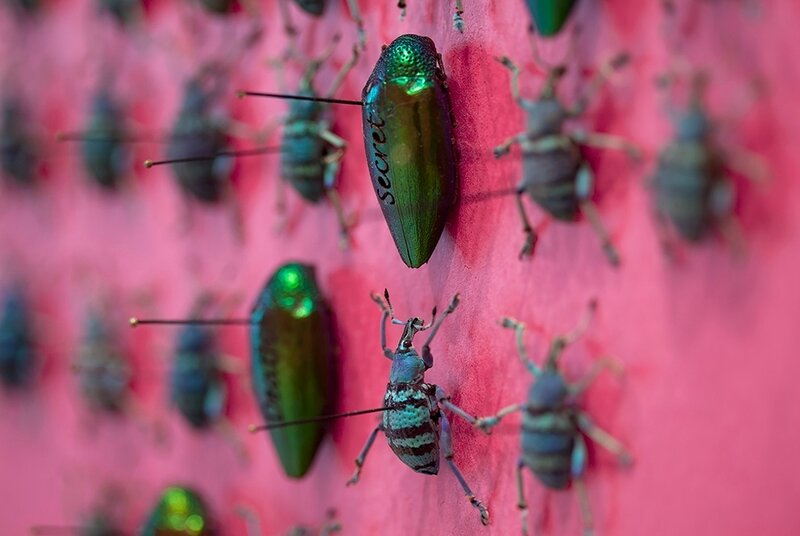 Jennifer Angus, "In the Midnight Garden," from Wonder at the Renwick Gallery, Smithsonian Museum, 2015. Various insect specimens and pins, Courtesy of the artist, Photography by Ron Blunt.