'Song: Chinese Ceramics, 10th to 13th Century (part 5)' at Eskenazi, from 10 May to 1 June 2018 © Eskenazi
LONDON - Eskenazi will present an exhibition of 20 ceramics of the Song Dynasty from 10 May to 1 June 2018 in London. Widely recognised as the pinnacle of Chinese ceramic art, Song ceramics have been revered for centuries and influenced design worldwide into the 21st century.
Echoing the scholar spirit of the Song dynasty and the period's appreciation for the life force of nature, or qi, the ceramics will be shown alongside Gogottes: a Rift in Time, the first exhibition at Eskenazi dedicated solely to a phenomenon of the natural world.
The Song Dynasty (960 to 1279 AD) was a golden age in China. Great prosperity led to huge social and economic changes, and intellectual and technological advances that shaped Chinese culture and politics for centuries to follow. It was during this time that ceramic art combined inventive advances in design, decoration, glaze and firing techniques with aesthetic refinement.
This is the fifth exhibition at Eskenazi solely dedicated to Song ceramics. It will present fine examples at relatively accessible prices and will include a representative group of ceramics of the period, including tea bowls, dishes and vases from many of the most renowned kilns of the period. Selected highlights from the exhibition are below.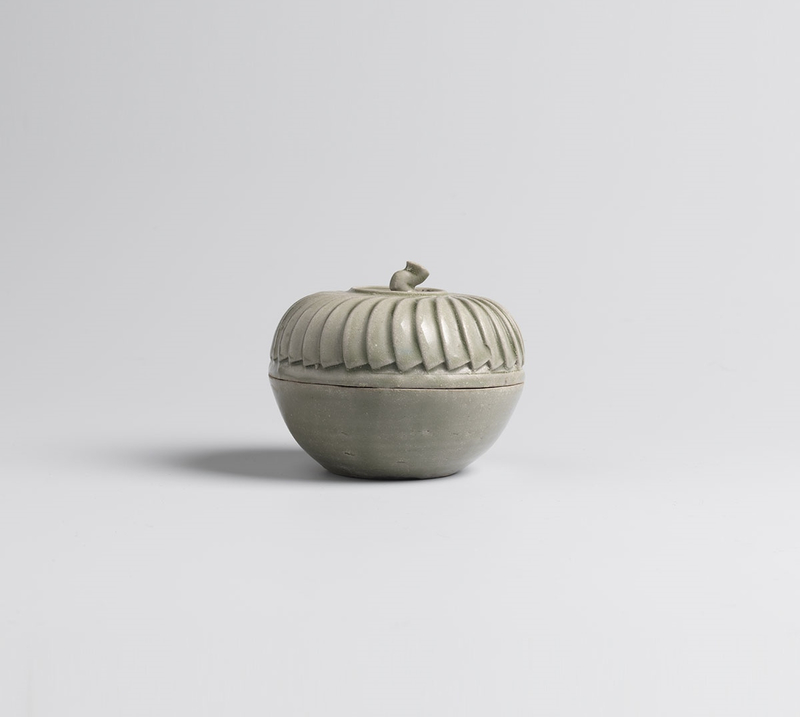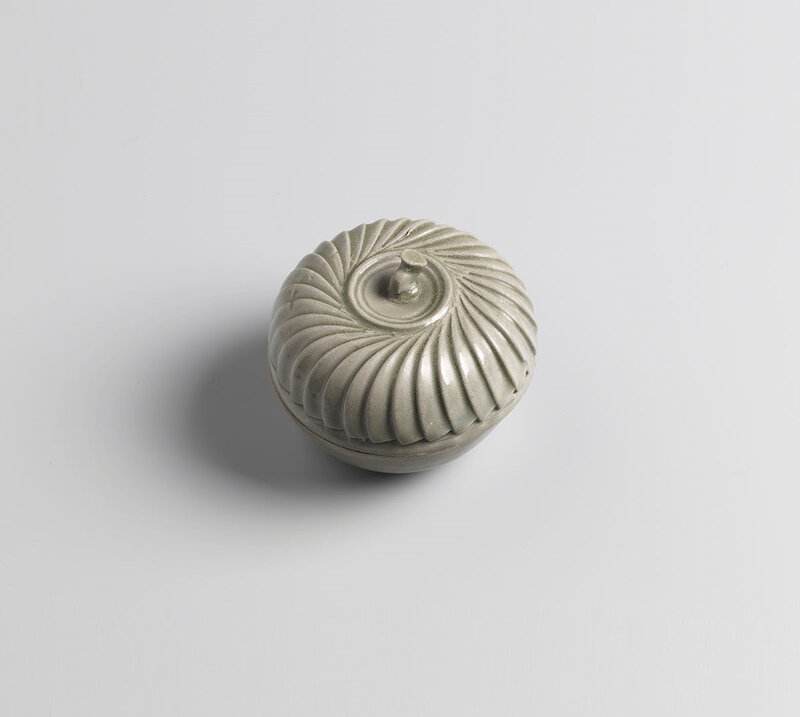 Celadon-glazed Stoneware Circular Box and Cover, Five Dynasties or Northern Song period, 10th century, Yue ware, Shanglinhu kilns, Zhejiang province. Diameter: 8.1cm, Height: 6.8cm. © Eskenazi
Yue ware was produced in the Shanglinhu kilns in Zhejiang province and was prized for the jade-like green glaze of its pieces. This box and cover is notable for its crisply carved lappet decoration resembling overlapping leaves.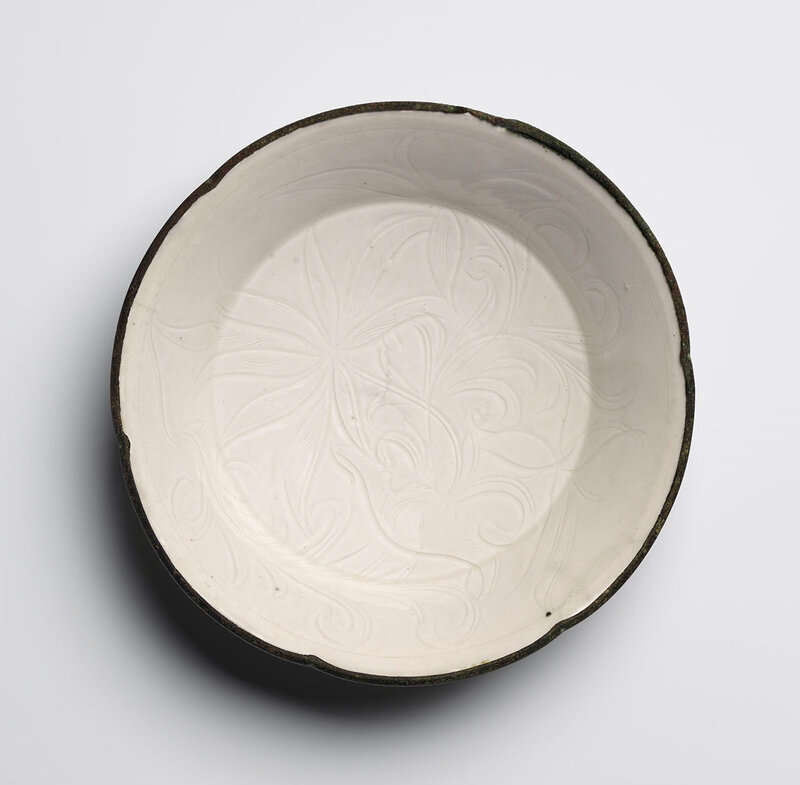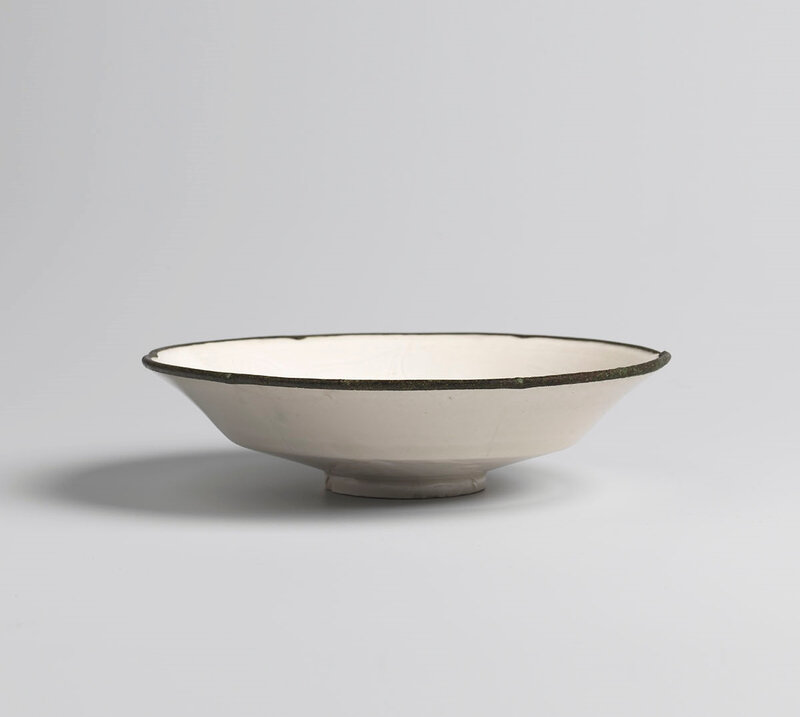 Glazed Porcellaneous Stoneware 'Lotus' Dish, Northern Song period, 11th - 12th century, Ding kilns, Hebei province. Diameter: 18.0cm. © Eskenazi.
Ding ceramics, one of the 'classic' wares of the Song period, were made from around the ninth century, reaching a peak between the eleventh and twelfth centuries. The stylized lotus bloom incised on the centre of the dish is also a classic Song motif, found in paintings, ceramics and the decorative arts of the period.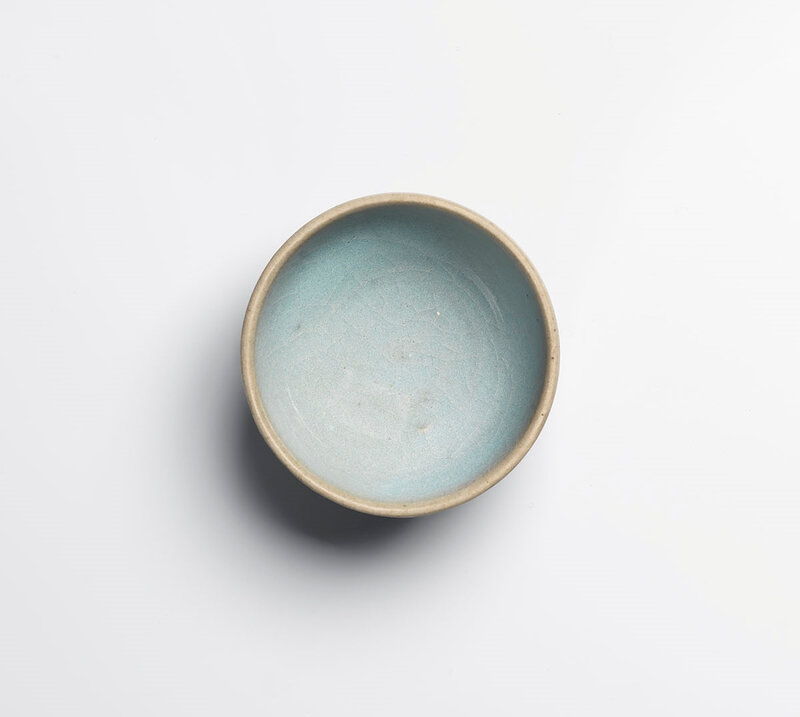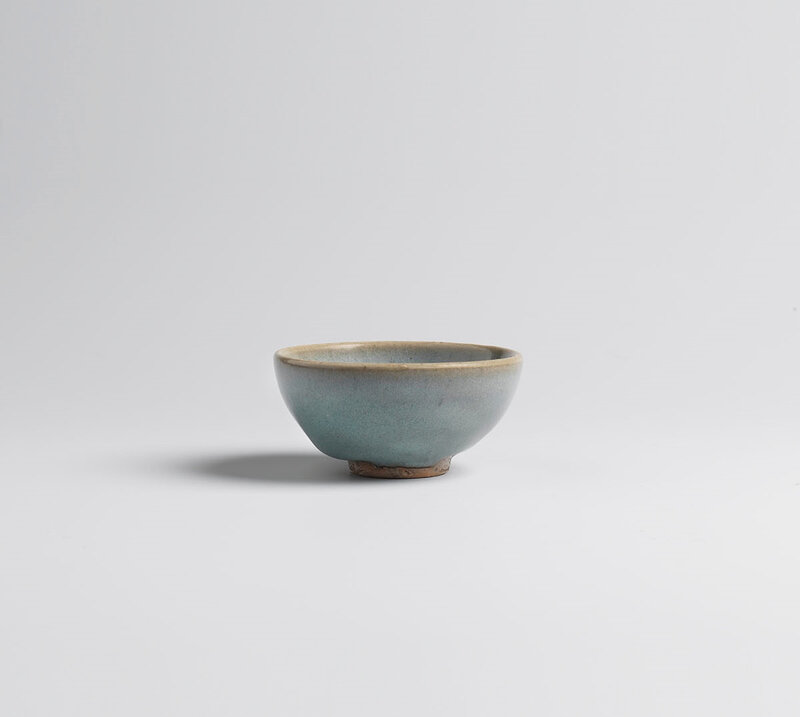 Glazed Stoneware 'Bubble' Bowl, Northern Song period, 11th - 12th century, Jun kilns, Henan province. Diameter: 8.1cm. © Eskenazi.
With its elegant shape and characteristic thick sky-blue glaze, this 'bubble' bowl from the Jun kilns in Henan province is the epitome of Song ceramic refinement.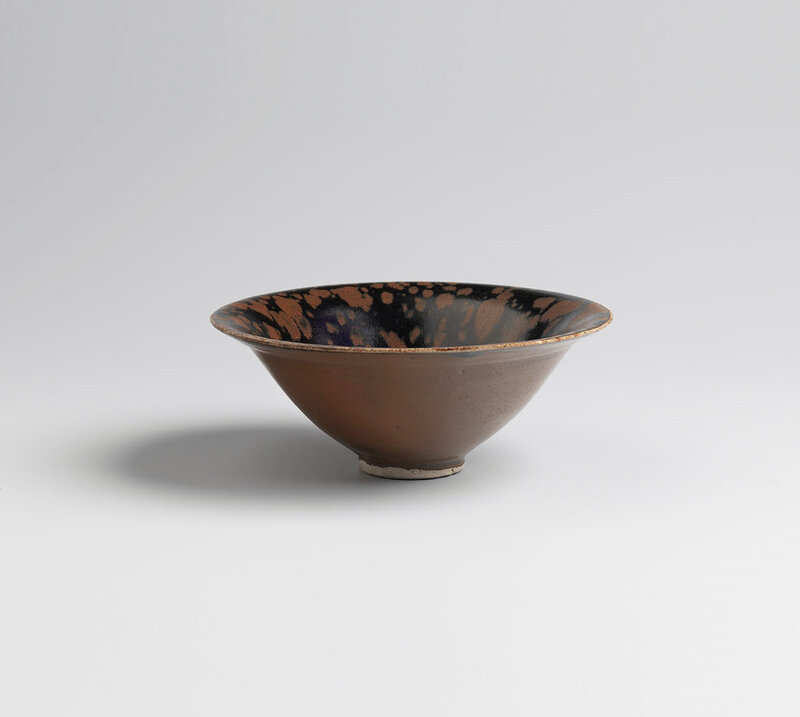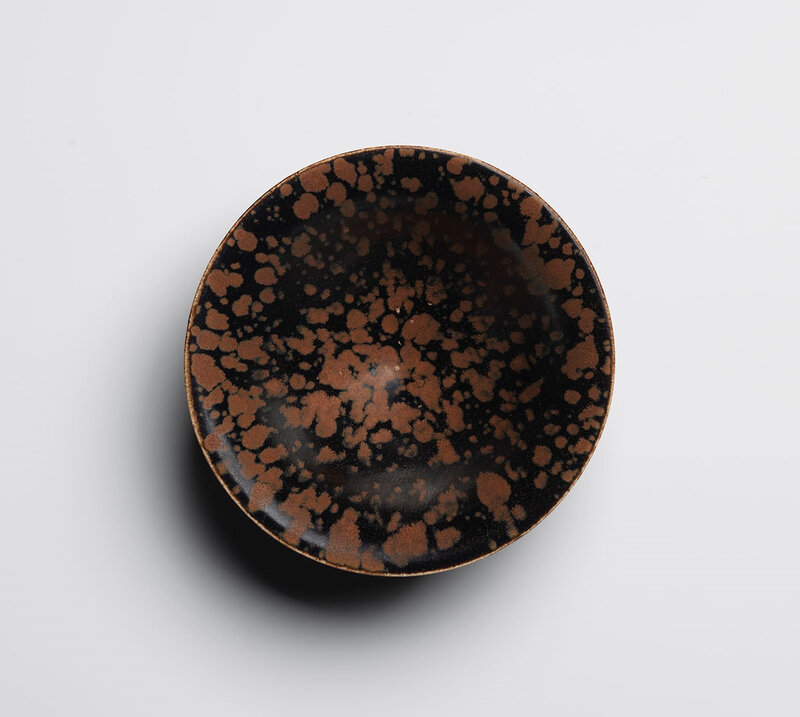 Glazed Stoneware 'Partridge Feather' Tea-bowl, Northern Song or Jin period, 11th - 12th century, Northern blackware of Cizhou type. Diameter: 13.0cm. © Eskenazi.
From the Cizhou group of kilns in North China, this tea-bowl is freely decorated with russet splashes against a dark-brown glaze: the 'partridge feather' effect, prized by tea connoisseurs, was thought to resemble the mottled markings of a partridge.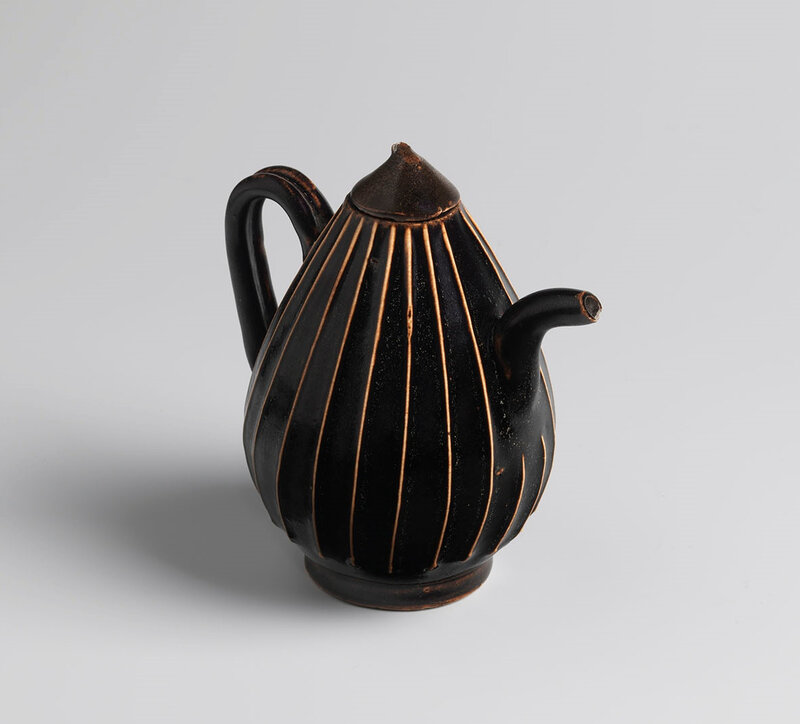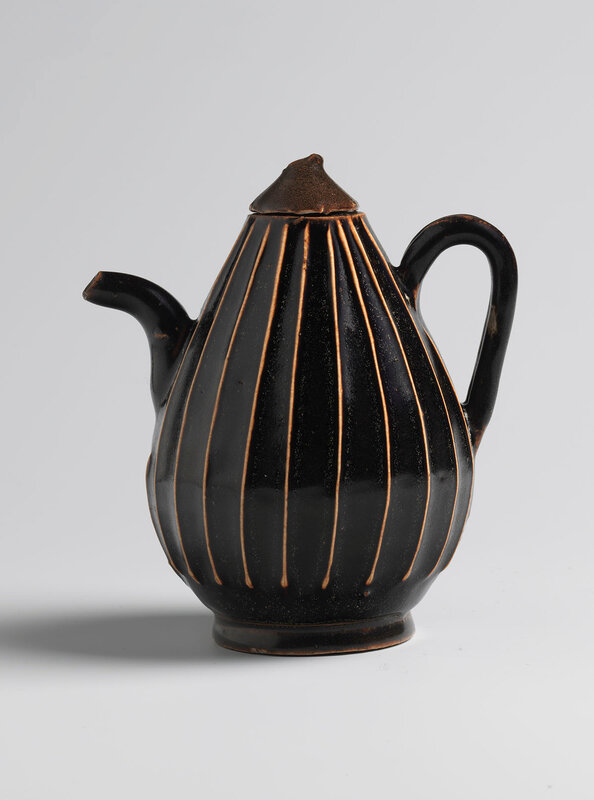 Black-glazed Ribbed Ewer and Cover, Northern Song or Jin period, 12th century, Northern blackware of Cizhou type. Height: 14.4cm. © Eskenazi.
Strikingly embellished with vertical white ribs against a dark-brown glaze, this small pear-shaped ewer is a very rarely seen form and was possibly used as a sauce container or to serve wine.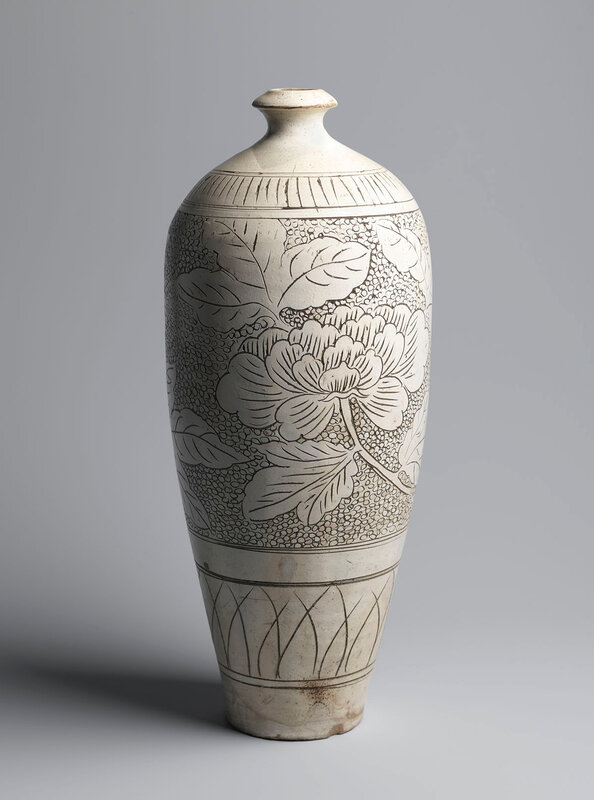 Glazed Stoneware Vase (meiping), Northern Song - Jin period, 12th century , Cizhou ware, Hebei or Henan province. Height: 35.0cm. © Eskenazi.
Although this shape is generally referred to as a vase or meiping (prunus vase), it is likely that it was originally intended to contain rice wine, either for storage purposes or for transportation over long distances.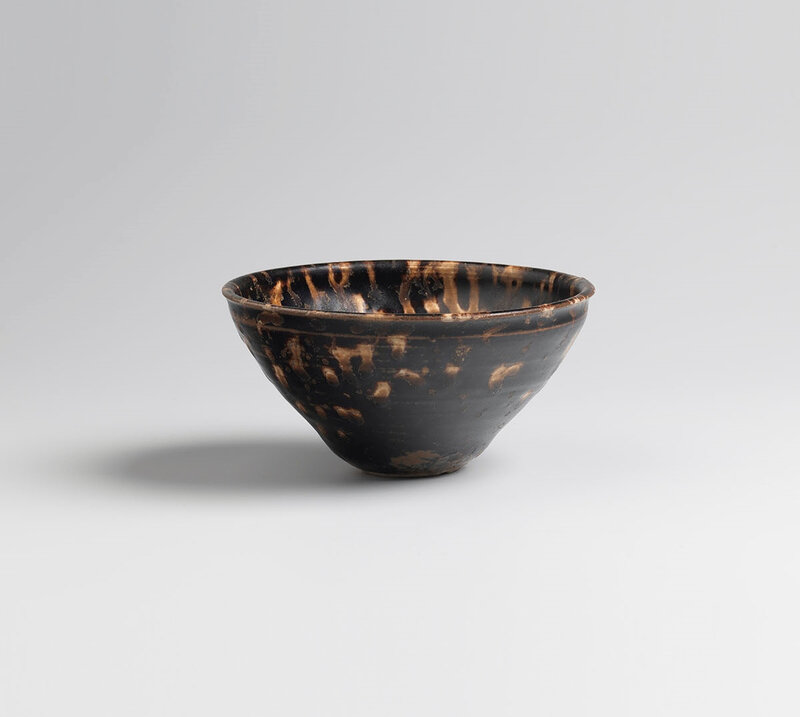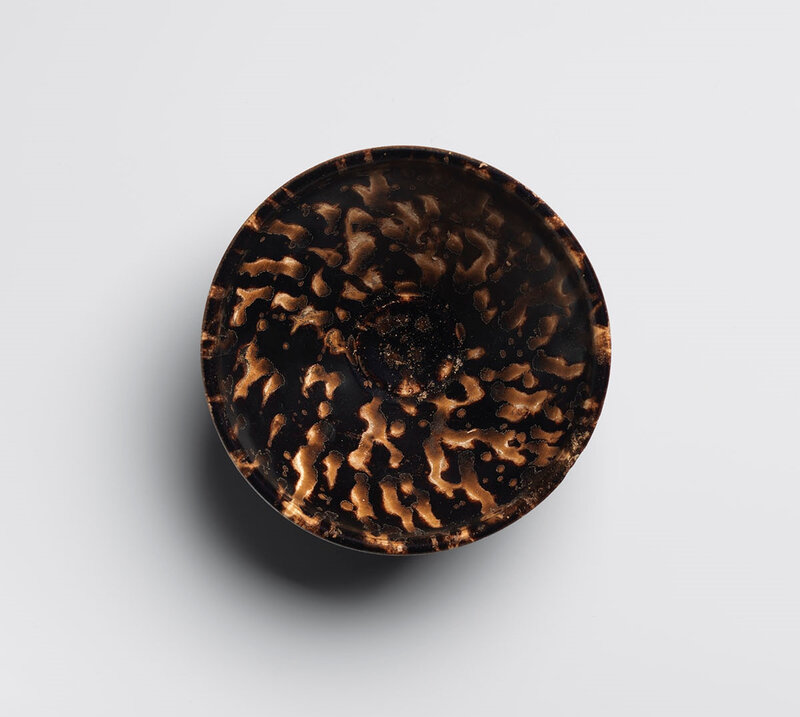 'Tortoiseshell'-glazed Tea-bowl, Southern Song period, 12th - 13th century, Jizhou ware, Yonghe kilns, Ji'an, Jiangxi province. Diameter: 12.0cm. © Eskenazi.