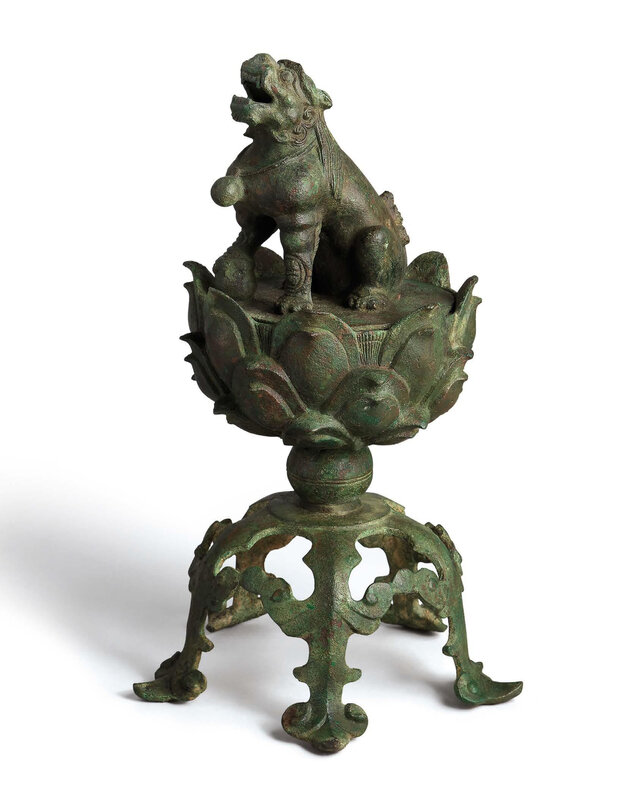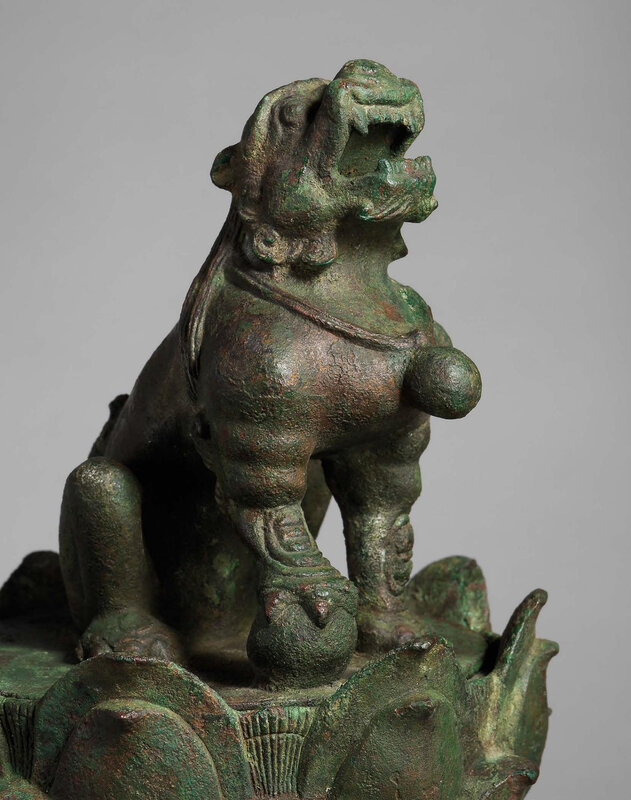 Lot 2910. A bronze 'lion' censer and cover, Liao dynasty (907-1125); 14 7/8 in. (38 cm.) high. Estimate HKD 1,200,000 - HKD 1,800,000. Price realised HKD 1,250,000. © Christie's Images Ltd 2018.
The censer is cast in the form of a lotus bloom raised on beaded stem on five slender foliate cabriole legs. The cover is surmounted by a lion with its jaws agape and seated on its haunches, with its raised right paw placed on a ball.
Note: In China, the earliest record in reference to lions was documented in the Eastern Han dynasty (AD 25-220), when a pair of lions were presented to the Han court among the gifts of tribute from the Arsacid Empire. For its ability to expel evil and protect the Buddhist Law, the lion image became a popular motif in Chinese art with the introduction of Buddhism.
In the Tang dynasty (AD 618-907), the lion motif was used on censers amongst other animal motifs such as mandarin duck, elephant, and qilinmythical beast. Censers with animal-form covers were called xiangshou,incense beast, according to ancient text. Such designs continued to be popular in the 10th century. A closely related Liao bronze 'lion and lotus' tripod censer was found in the Liaobin Pagoda in Xinmin, Shenyang city, Liaoning province, illustrated in Zhejiang Provincial Museum, Xiangyuan yiqing-Tang Song xiangju lancui (A Selection of Tang and Song Incense Burners), Beijing, 2015, p. 85. (fig. 1)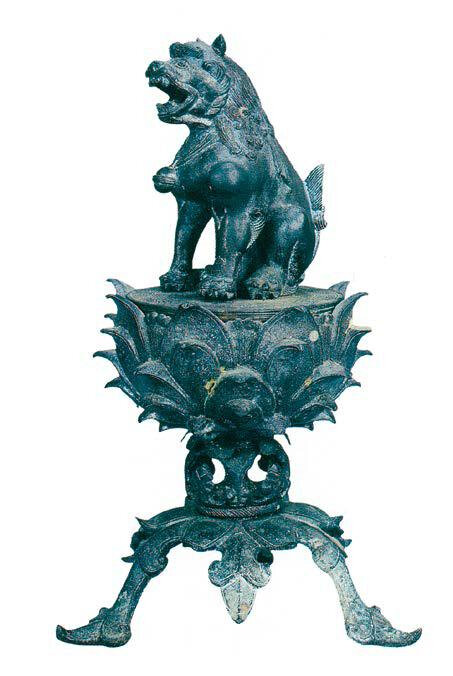 fig. 1. A bronze 'lion and lotus' tripod censer, Liao dynasty (907-1125) in the Collection of the Zhejiang Provincial Museum.