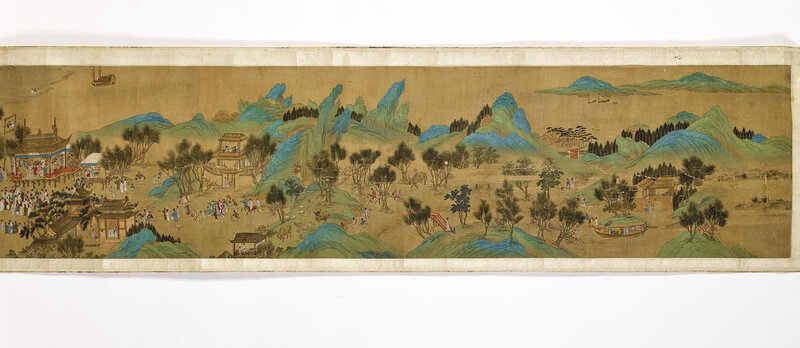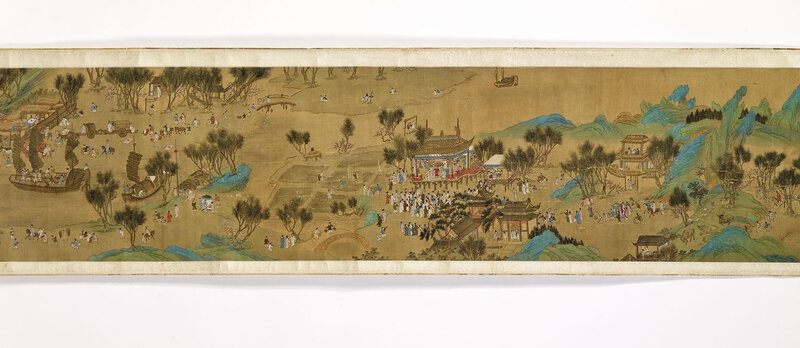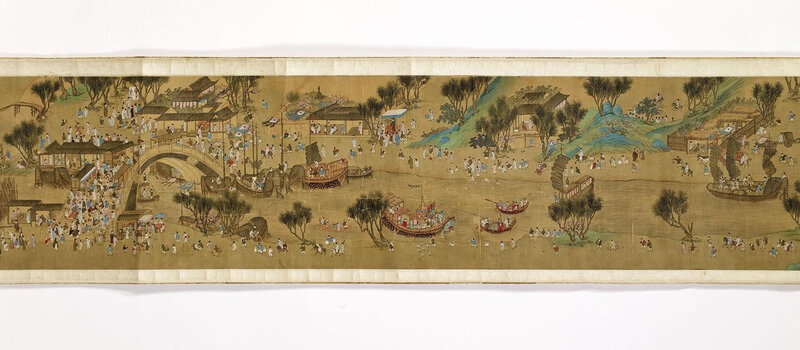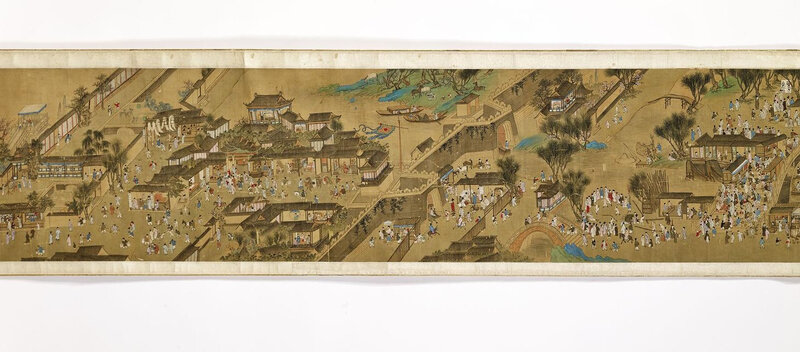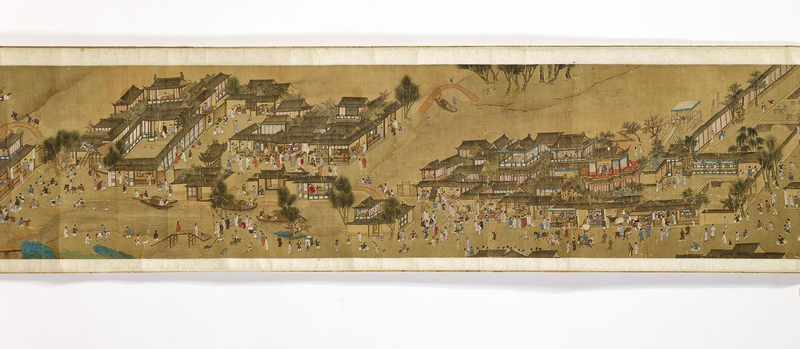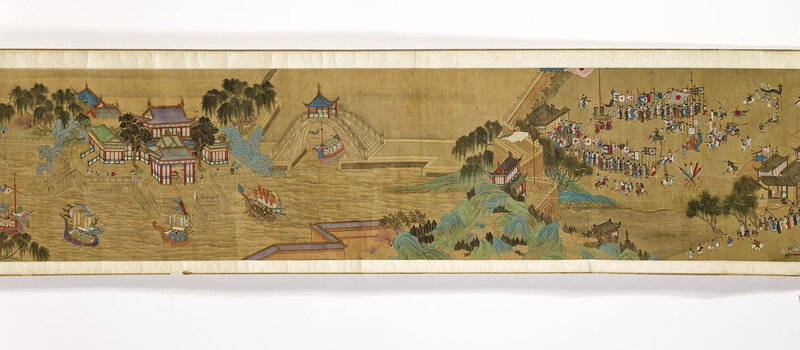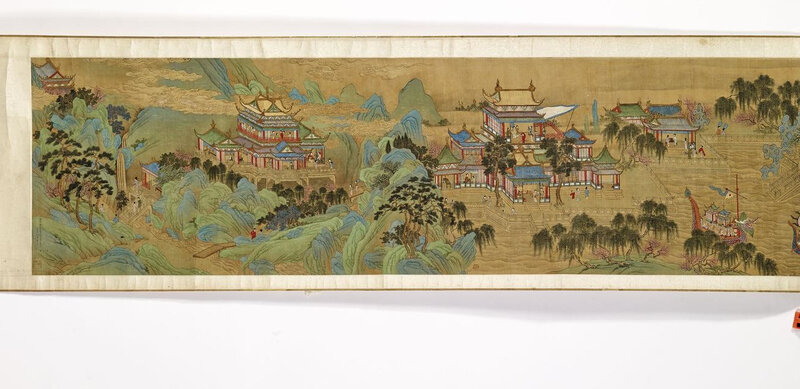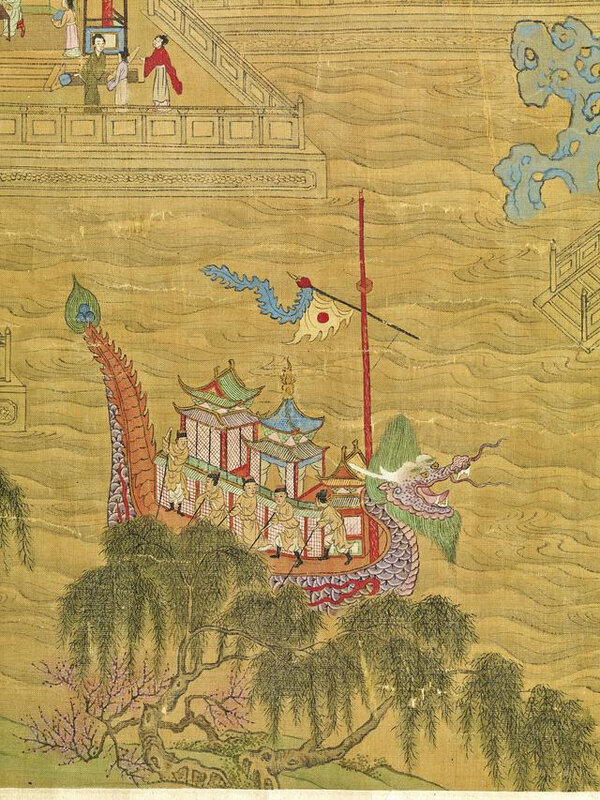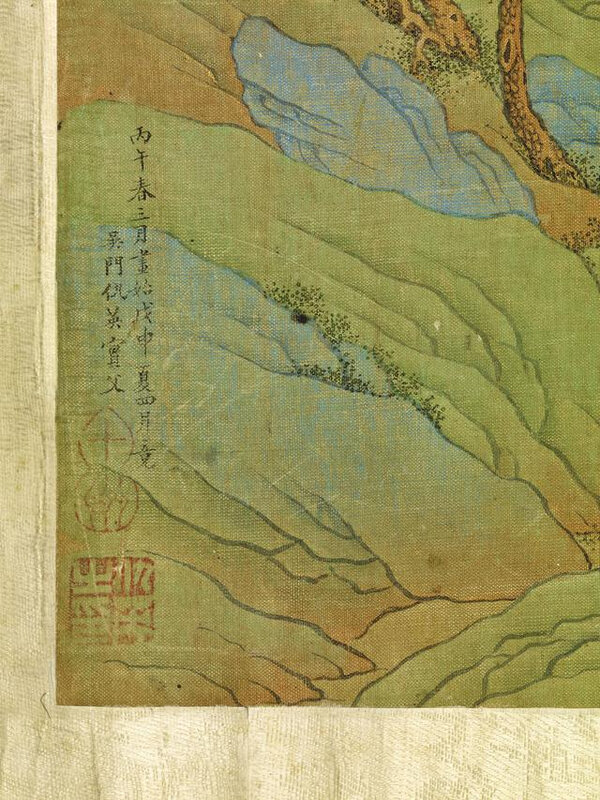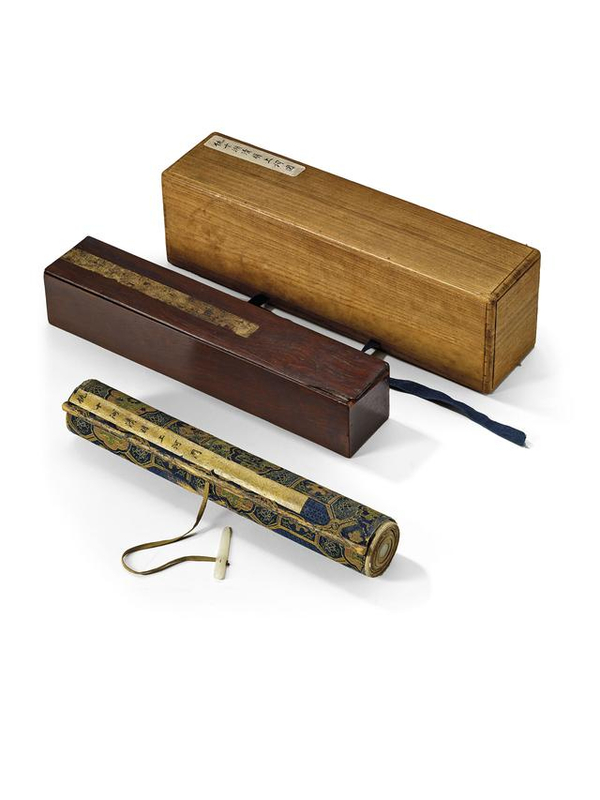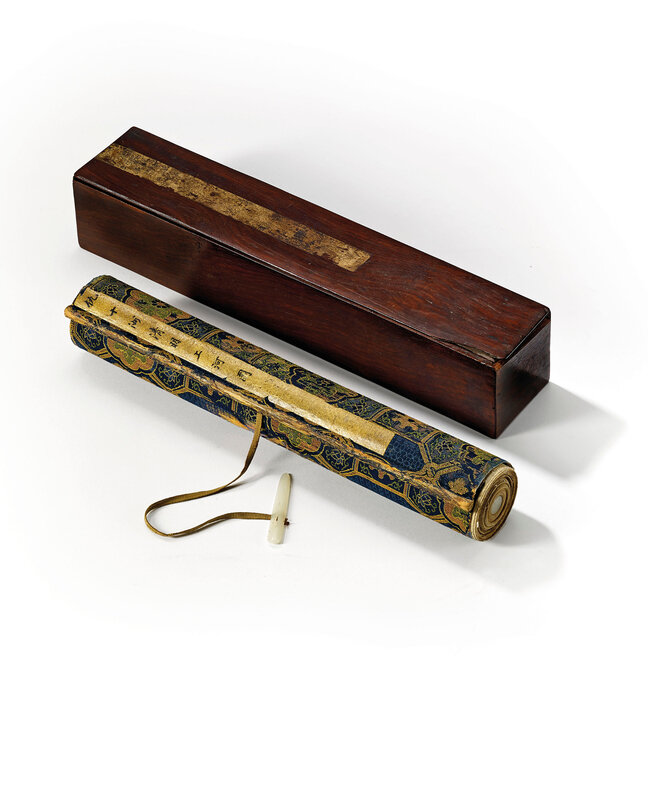 Lot 36. Signature de Qiu Ying (Chine, Dynastie Qing, 1644-1911), La Promenade au Fleuve le jour de la Fête de la Pure Lumière. Monté en rouleau, encre et couleur sur papier. Inscription et signature apocryphe de Qiu Ying Shi fu avec deux cachets. Quatre cachets de collectionneur au début du rouleau. Le colophon portant la signature apocryphe de Wen Zhengming avec trois cachets. Longueur du rouleau fermé: 41 cm. (16 1/8 in.), boîte en bois. Dimensions de la peinture: 836 x 35 cm. (329 1/8 x 13 ¾ in.). Estimate EUR 100,000 - EUR 150,000. Price realised EUR 125,000. © Christie's Images Ltd 2018.
With signature of Qiu Ying (China, Qing dynasty, 1644-1911), Along the River During the Qingming Festival. Handscroll, ink and colour on silk
Provenance: Previously in a French private collection.
Note: This present hand scroll is a re-interpretation of the renowned painting Along the River During the Qingming Festival, also known as the Qingming Shanghe Tu by the Song Dynasty painter Zhang Zeduan (1085–1145) conserved today in the collection of the Palace Museum in Beijing as a national treasure. The continuous scenes capture with great vividness and realism the daily life and the landscape of the city of Bianliang. Considered as a master piece by the emperors over the centuries, the Qingming Shanghe Tu had been repeatedely copied, re-interpreted and reproduced from the Yuan to the Qing dynasty. The Qing dynasty copies, such as the present painting, are often signed with name of great masters such as Tang Yin (1470-1524), Wen Zhengming (1470-1559) or Qiu Ying (ca. 1494-1552) in order to respond to the need of the art market at the time and also to pay tribute to these great artists and therefore perpetuate this artistic tradition.