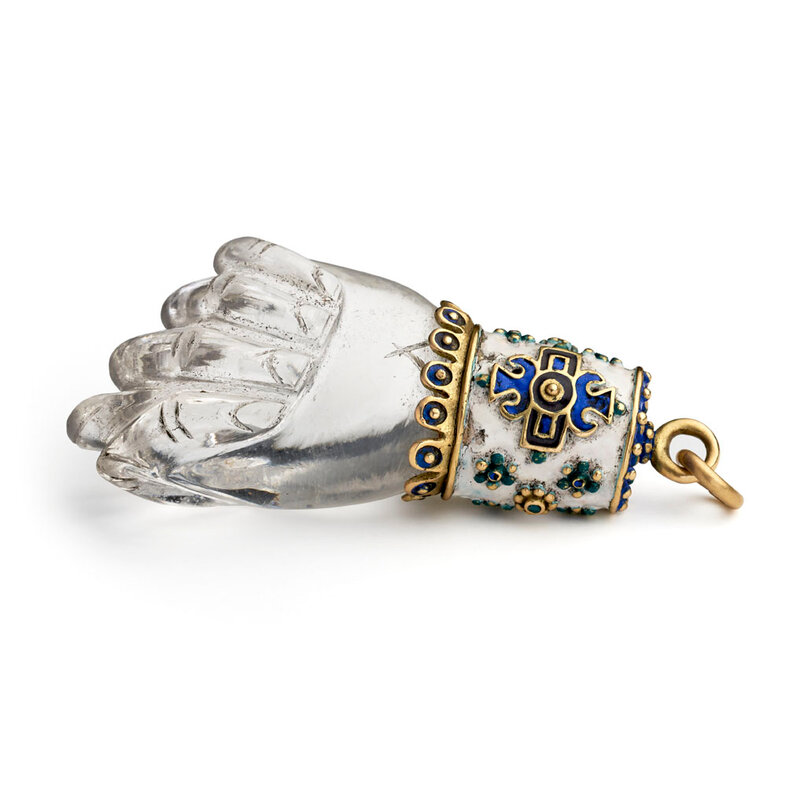 A carved rock crystal and enamelled talisman, Iberian, 17th century. Courtesy Wartsky
consisting of a carved rock crystal figa (a clenched hand with the thumb protruding between the first and second fingers) mounted beneath an elaborate enamelled yellow gold cuff in palette of white and blue, topped with a suspension loop.
The figa is a potent symbol from the ancient world. It was worn as a powerful amulet to promote fertility and to protect its wearer from the evil eye – dark and magical forces. Rock crystal was considered to have powerful prophylactic properties. It was believed that when dipped into a liquid, it would neutralise any poisons which might be present and confer healing properties on the solution. The figa would have been worn from a belt or from a chatelaine containing other talisman.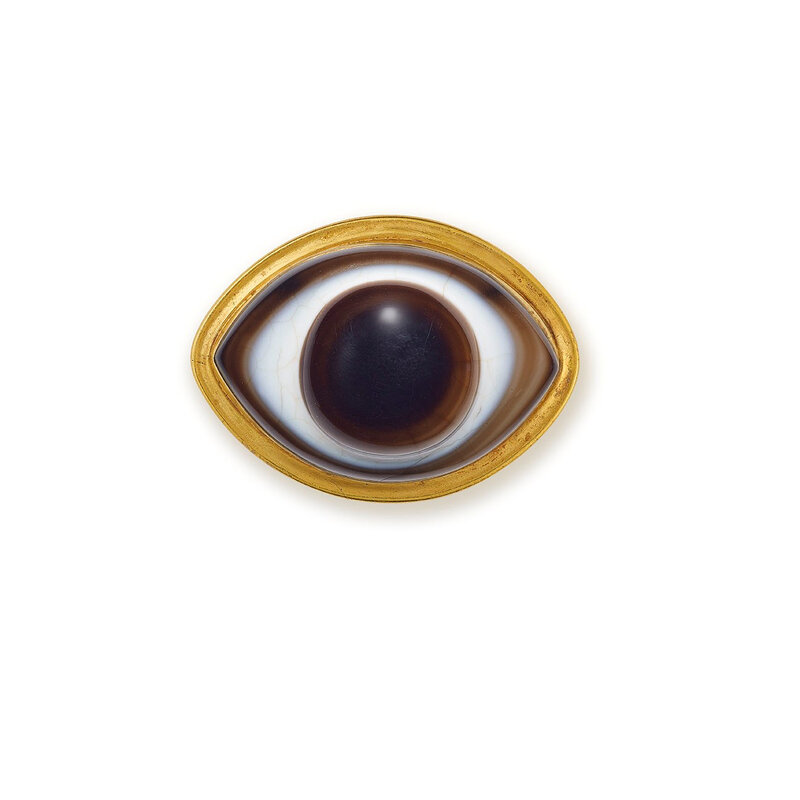 A gold mounted carved agate eye brooch. Courtesy Wartsky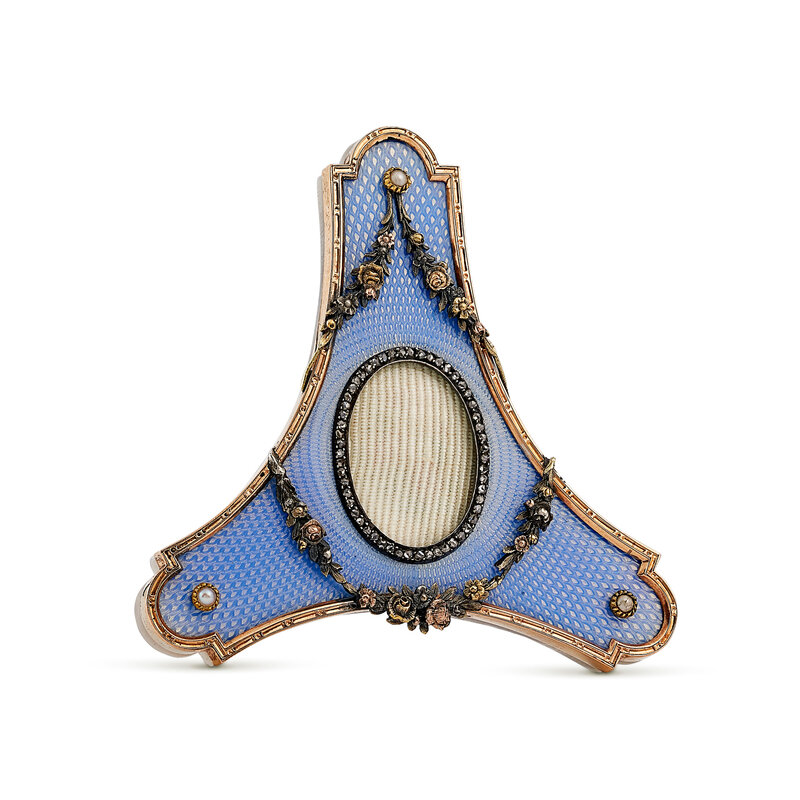 Carl Fabergé. A miniature enamelled gold and diamond set photograph frame, Workmaster Johan Viktor Aarne, St. Peterburg, 1896-1903. Courtesy Wartsky
yellow gold, of indented triangular shape, enamelled pale translucent blue over a radiant guillochage, centred by an oval rose diamond bordered aperture and draped with four coloured gold floral festoons hanging from a pearl, two further pearls mounted to the lower angles, supported on a scrolled silver strut. Contained in its original silk and velvet lined fitted hollywood case.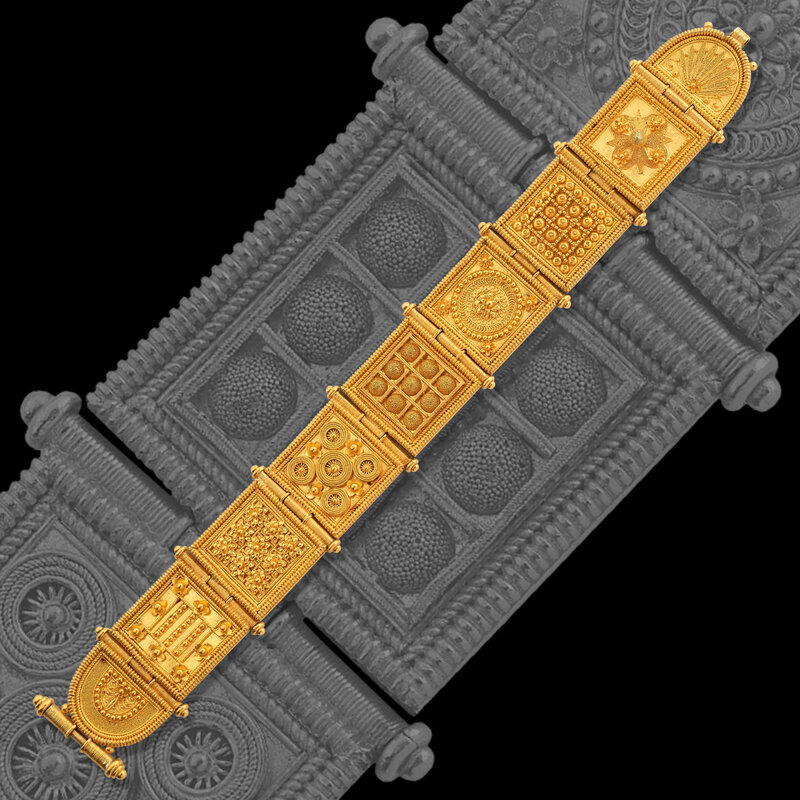 Giacinto Melillo. A gold bracelet, Naples, 1899. Courtesy Wartsky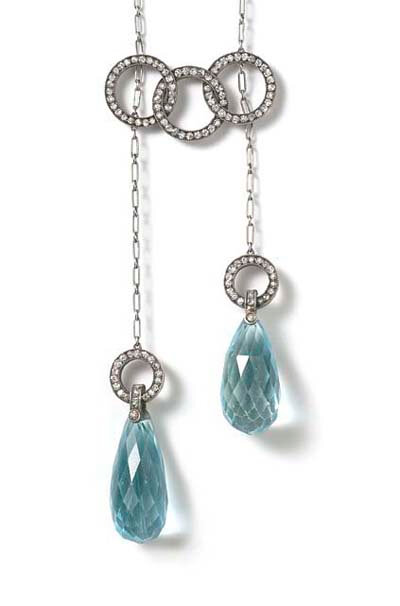 Carl Fabergé. An aquamarine and diamond necklace, St Petersburg, c.1900. Courtesy Wartsky
WARTSKI, Stand C1 at Masterpiece London 2018 (28 June - 04 July 2018)